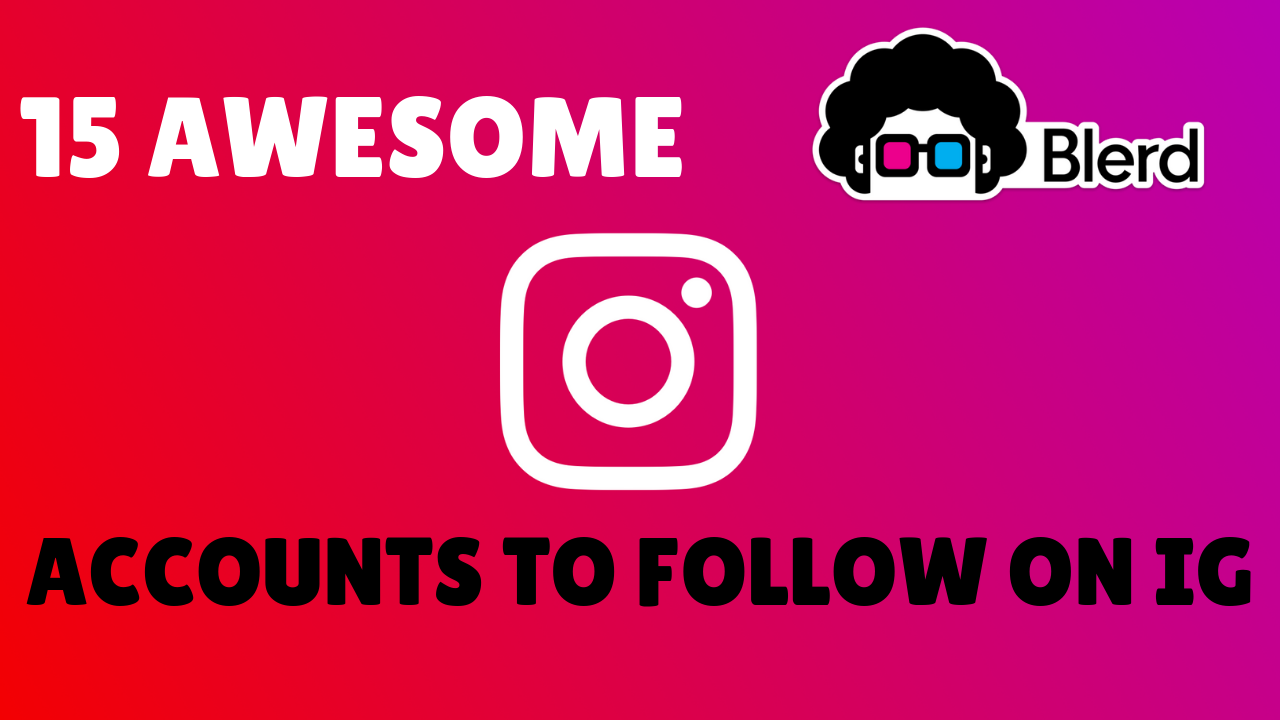 15 Awesome Blerd Accounts You Should Follow on IG
Blerd, or black nerd, has been getting more and more popular as the community continues to grow.  Even celebrities such as T-Pain and Megan Thee Stallion have jumped onto the blerd wave.  For this list we tried to focus on up and coming accounts (for major blerd accounts to follow check out our what is a blerd post).  Of course, as blerd.com we are going to plug ourselves first!
Roxxy Haze is a true blerd, comedian and cosplayer.  We were fans ever since we saw the power rangers video above.  If you love to laugh, definitely check out Roxxy's IG page. 
Fantastic Frankey loves a good comic story with her trap music (who doesn't).  Frankey is great at breaking down the impact of comic stories in an easy to understand way.  Make sure to also check out her youtube channel.
Lan Party are gamers and podcasters of our own heart.  One of the best parts of Lan Party is that they will keep you up to date on the latest gaming and nerd news in easy to digest snippets.  
Your spot for black anime clothes is Juaso Graphics. They have unique prints of your favorite characters by multiple artists and collaborators.  Lee is also the epitome of #blackboyjoy
An incredible artist who creates comics featuring diverse characters exploring intergalactic space travel.
Black girl gamers is collective of black women gamers and content creators.  Make sure to subscribe to BBG on twitch.  Also, we wanted to give a special shoutout to our friend @313queenpinky
There are many extremely talented blerd artists and you can add Whoman Studios to that list.  The art has a distinct style with extra bold lines and pop culture references.  
Gadgets and Geekery is more adult oriented (NSFW) than the others on this list.  If you want to see a bit of the more wild side of blerdom, check them out.  
I Love Nerd Life is simply a page is for those that love all things nerdy.  If you enjoy comic books, videogames, and pop culture check them out. 
Karama aka theblerdgurl is a journalist for all things geeky and nerdy.  She is a great source for subject matter expertise and has an awesome youtube channel.  
The Bacchanal is a podcast that is a fusion of hip-hop, video games, comics, and nerd culture wrapped up into one show. The two co-hosts are Trinidadian Canadian putting that flavor into the mix.  The show is taped globally with one host in Toronto and the other in our home state of North Carolina.  
Omari is your go to for board games.  He created Rap Godz (a successful kickstarter) and is currently working on Oh My Gourds!
VLNS Beats (villainous) is a page to check out for hip-hop beats and anime themes.  If you are a content creator yourself also a good spot to pickup music for your next video. 
Jordan Jackson is one of our day 1's before Blerd was launched.  He is a talented 2d artist, illustrator, and storyteller.  Make sure to tell him we said hi if you catch him at any conventions.