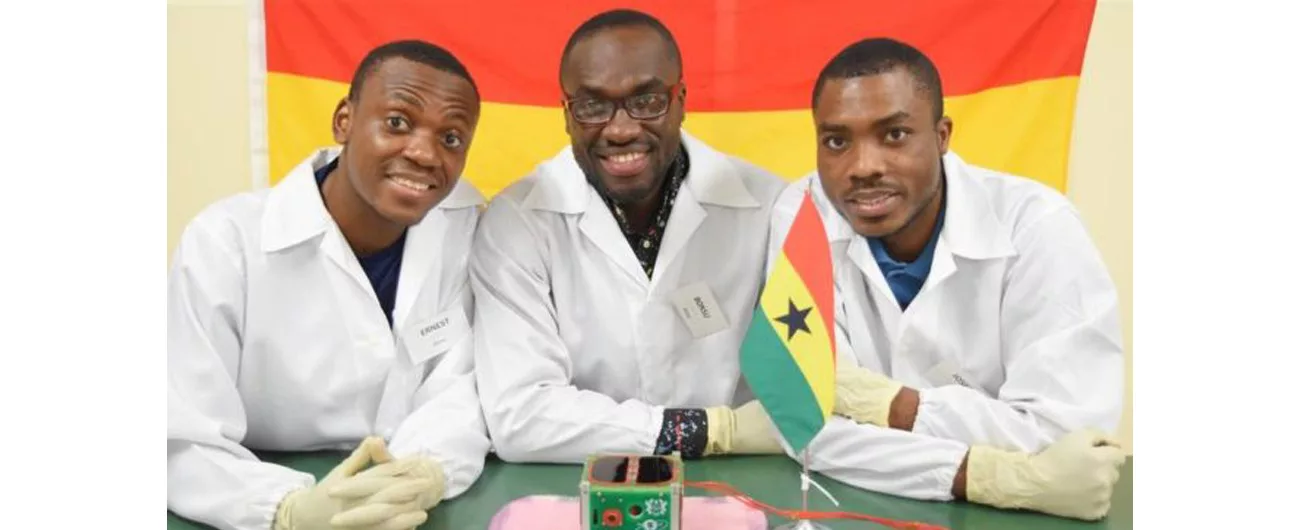 A Look Back: Ghana's First Satellite In Space
---
A couple of weeks ago Mandla Maseko (the South African former DJ who won a chance to become the first black African in space) died in a motorbike crash – CNN. Mandla aka Spaceboy was on course to be the first black African to venture into space. This parallels the story of Edward Joseph Dwight Jr, the first black man to be trained as an astronaut who also never made it into space.
Africa has been making tremendous strides in space tech, and this caused me to research and take a look back at what has been going. Ghana's first satellite in space was something particularly interesting to me.
While South Africa is currently the front runner in African space programs to date, other countries like Nigeria and Ghana have young fledgling space programs underway that are making tremendous strides. Ghana launched it's first satellite, GhanaSat-1, after only two years of tedious work and planning in 2017.
The Ghanaian development team began the project as college students. Mr. Benjamin Bonsu (Project Manager and a PhD student in Applied Science for Systems Engineering), Mr. Joseph Quansah Neenyi Kojo-krobo and Mr. Ernest Teye Matey of the All Nations University College were successful in their launch on July 7, 2017. The project began in October 2015. The project was funded by management of All Nations University.
The satellite was designed under The Birds Project, a collaborative project initiated by the management of the Laboratory of Spacecraft Environment Interaction Engineering at Kyushu Institute of Technology in Japan.
Birds Project was established to provide hands-on training for students from non-space faring countries to learn about the whole satellite development process from satellite mission planning to satellite disposal. Moreover, the project also serves as catalyst to create an international human network to help develop and sustain indigenous space program in the different nations taking part in this initiative.

Ministry of Public Communications, Republic of Ghana
Ghanasat-1 was deployed from the International Space Station (ISS) under the JAXA/Kibo CubeSat Deployement Programme on July 7, 2017. As Africa's youngest space program, making such an accomplishment after only two years is a good sign that they are on the right track. Check out more about the top African Space Programs at Face2FaceAfrica.