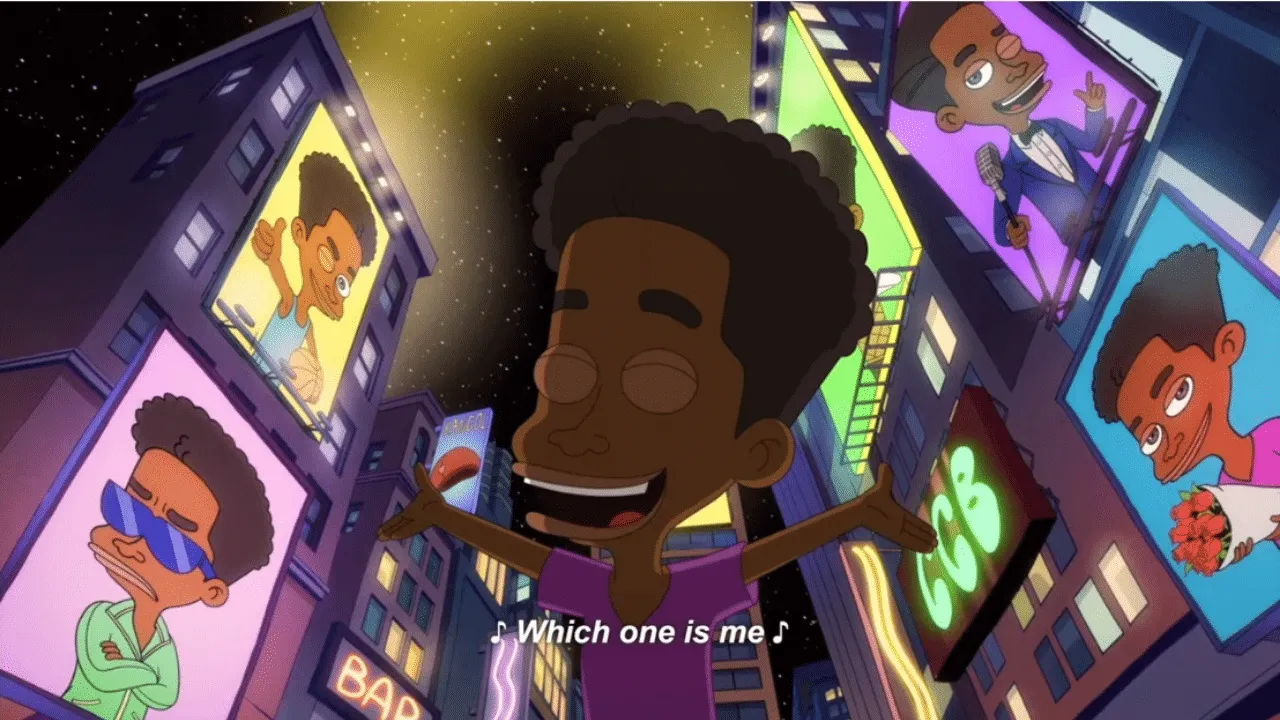 Big Mouth Code Switching Song
Big Mouth Code Switching Song
Season 4 of Big Mouth (on Netflix) nails the art of code-switching / language alternation that Black people have to do to disarm others culturally depending on the situation. This is especially prominent in corporate america where Black Americans frequently alter their language to survive by using their "white voice." The movie Sorry To Bother You explores this in depth where an Oakland telemarketer learns to excel at code-switching to move up the corporate ladder in a strange alternate universe.
The Big Mouth Code Switching song masterfully explores code-switching in musical format. Devon takes the lead singing the first section with: "As A Black kid you gotta learn this handy trick of social self-defense. You switch up your speak and give your manner a tweak, depending on your audience." Most Black Americans are going to understand exactly what the song is getting at, especially blerds.
Devon"s code switches are comically listed as: Black, Liberal White, Devin, Supa Dupa Black, Pretzels, and White. The amount of honesty in the song is surprising as Devon explains exactly what code-switching is and why he does it. One of the best lines is " I've got a different me for every situation. No matter Black, White, old or young, I can tune in to your tongue and nobody can tell which ones the real me, yeeaaahhhh"
While most would not prefer to code-switch, the sad reality is that it is often needed to navigate social situations as a Black person. This is especially true in dealings with police as Black men are 2.5 times more likely than white men to be killed by police during their lifetime and much more likely to be shot fatally. Have you ever been in a situation where you felt the need to code-switch? Let us know in the comments below.