Black Anime Characters – The Elite Top 10
Building an All Black Anime Character Squad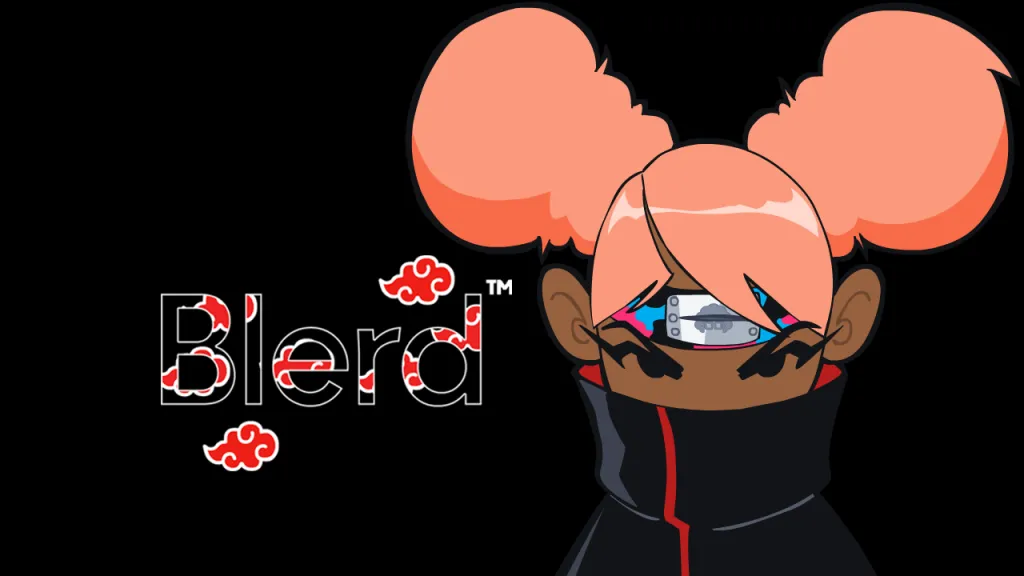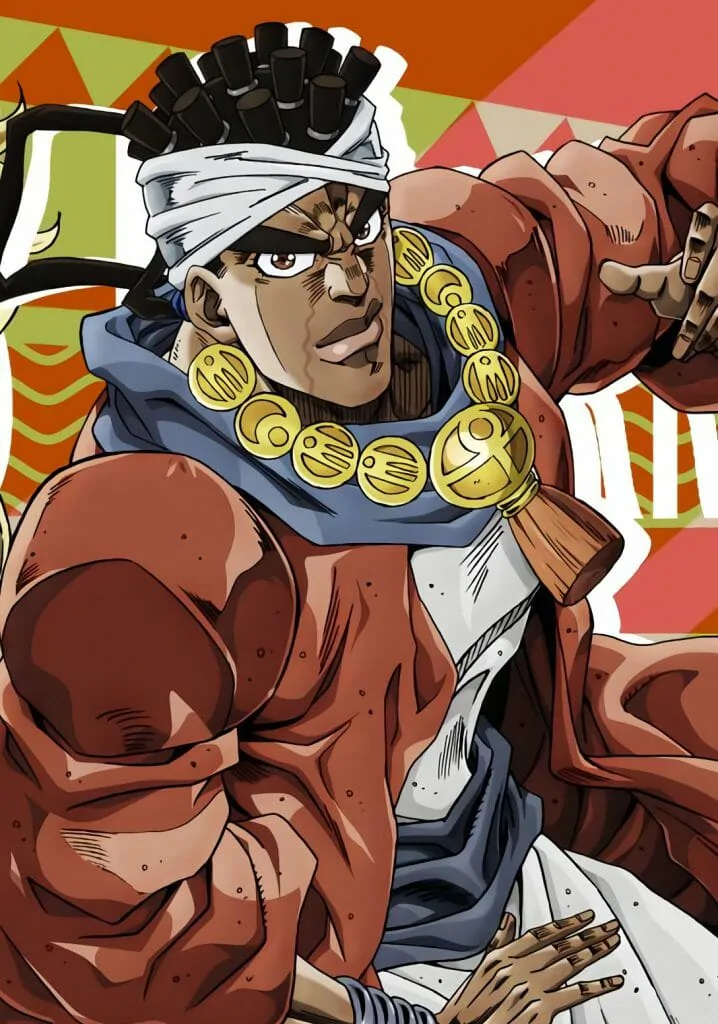 #10 Muhammad Advol – JoJo's Bizarre Adventure
You can't talk Black anime characters without Muhammad Advol who is an easy pick. A magic user that can control fire, he is Joseph Joestar's right hand man who always has his back and offers sage wisdom. He is the ambassador of foreign cultures. He has powers of his own being a stand user which can control fire. He is normally a serious character, but cracks occassionally.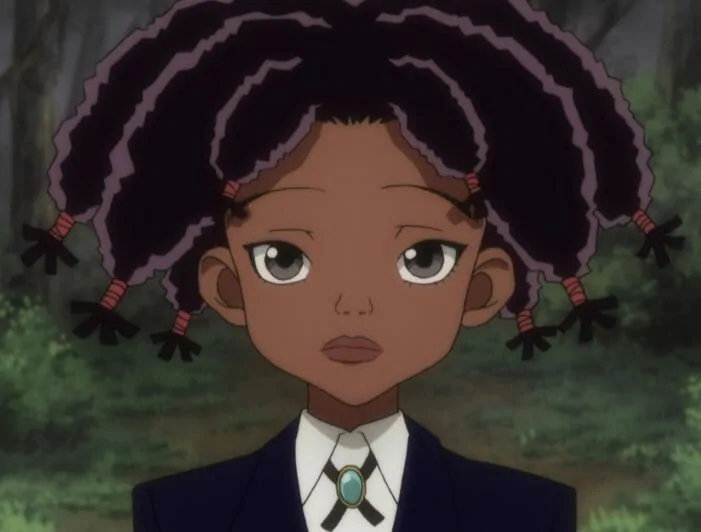 #9 Canary – Hunter x Hunter
Canary is a butler/ guardian who isn't afraid to throw hands with the best of them. She has taken down a hunter solo! She is quick on her mind and feet and an excellent fighter. You have to respect that she rocks the natural hair also!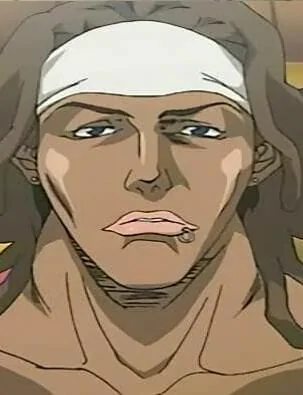 #8 Bob Makihara – Tenjo Tenge
Bob Makihara is a South African who took down an entire karate club! He is one of the earlier goats in anime. He was one of the earlier good black characters you saw in anime.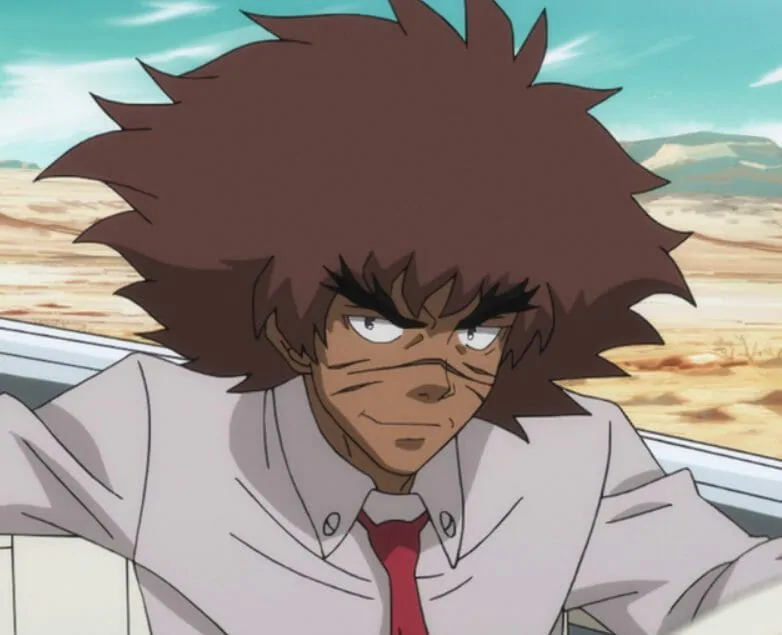 Philly The Kid is a tattooed immortal human from the much hyped Cannon Busters anime. He is a a bit of a stereotypical cool, disinterested anime character that is very reminiscent of Spike Spiegel of Cowboy Bebop.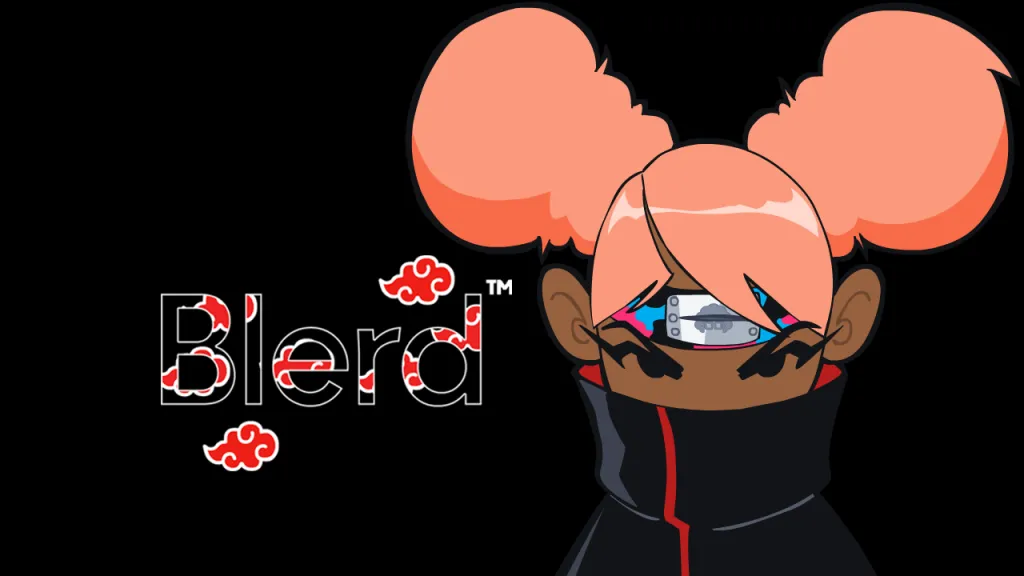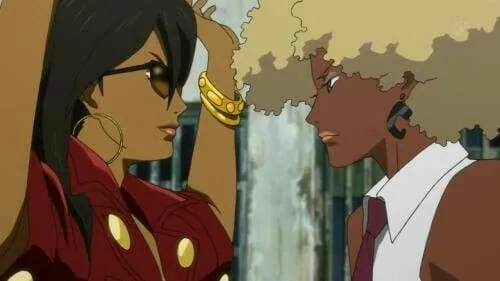 #6 & #5 Michiko Malandro & Atsuka Jackson – Michiko & Hatchin
Michiko & Atsuka are Afro-Latinas from Michiko & Hatchin. Michiko is the wayward, criminal outlaw with a heart of mostly gold that is not afraid to throw hands. Atsuka Jackson is an outlaw herself, that is a bit more on the right side than Michiko.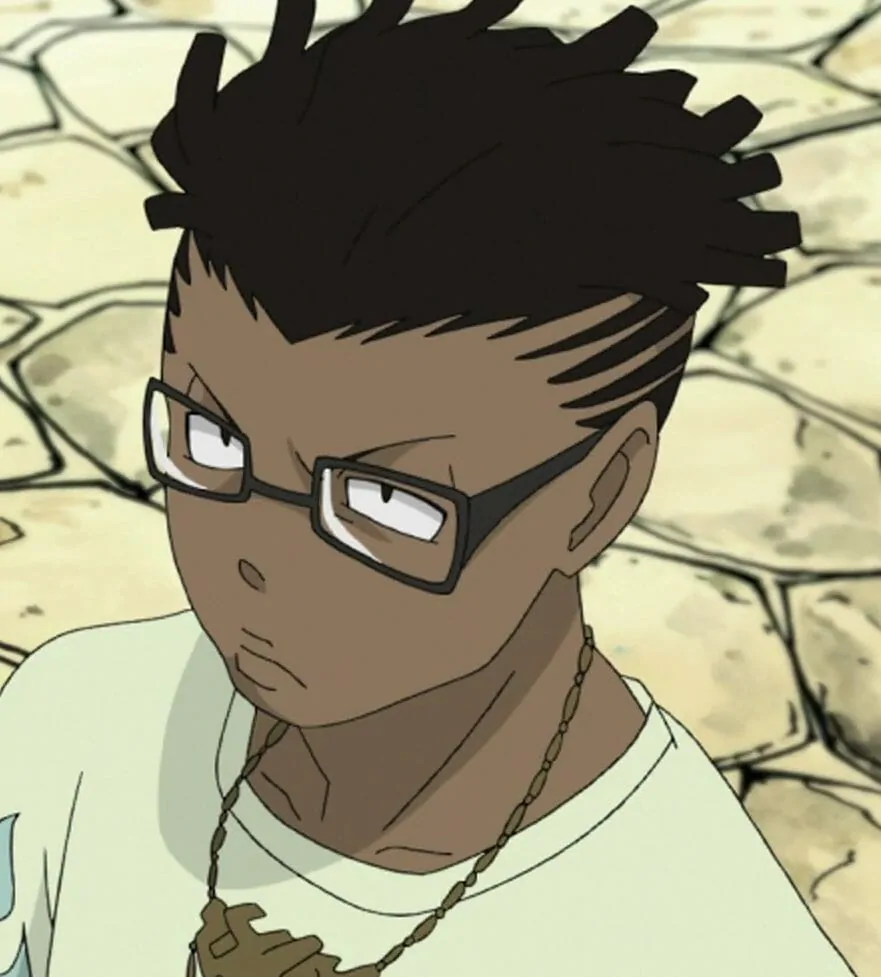 #4 Kilik Rung – Soul Eater
Kilik Rung is a black anime character that is brave, lighthearted, reckless and stylish. He can run and throw hands with the best of them. His demon pots make him a force to be reckoned with allowing him to manipulate elemental energy like fire and thunder.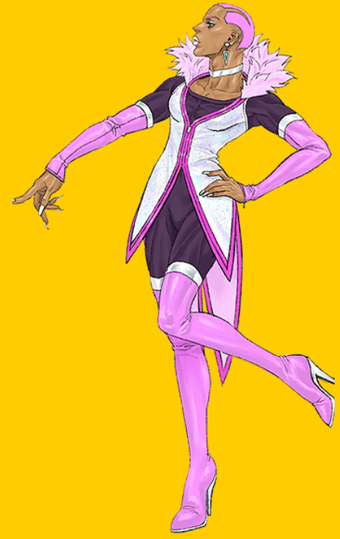 #3 Fire Emblem (Nathan Seymour) – Tiger & Bunny
One of the most flamboyant characters in recent memory, Fire Emblem is a non-binary hero from the Hero TV organization. He is able to generate and control fire – basically has pyrokinesis. Fire Emblem is a paragon of self-confidence who is as strong as a man and as gentle as a woman.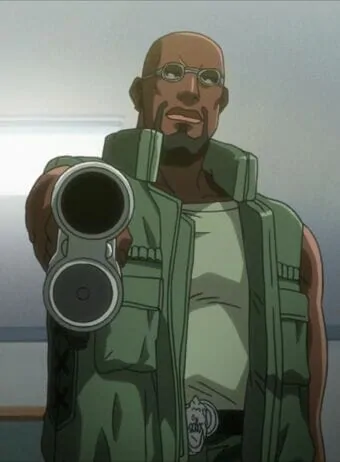 #2 Dutch – Black Lagoon
Dutch is an ex-military captain and all-around badass. Dutch is a smooth laid-back mofo and typically is the voice of reason in his company. He is all about business making sure that the bag is always secured.
Best Black Anime Characters Honorable Mentions
Before the #1 Black anime character pick, here are a few honorable mentions I liked but didn't quite make the list: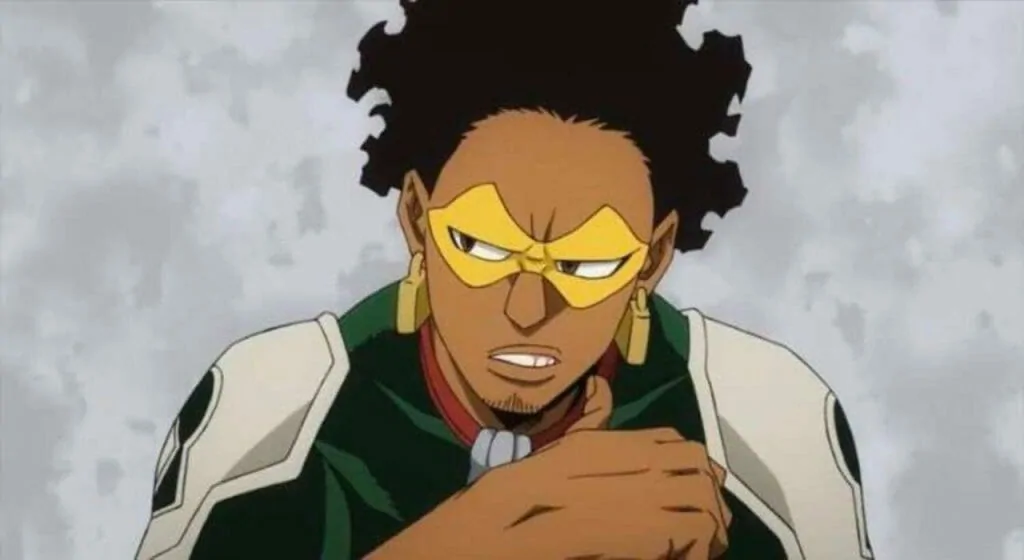 Rock Lock – My Hero Academia
Paninya – Full Metal Alchemist
April – Darker Than Black
A (Fourth Raikage) – Naruto Shippuden
Afro Samurai – Afro Samurai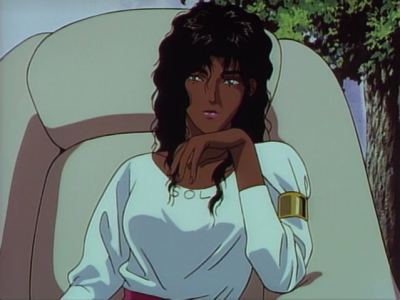 #1 Feb Fall – Sol Bianca
Sol Bianca came out in 1990, so you may have never even heard of Sol Bianca, let alone seen it. Sol Bianca is the name of the ship that houses a bunch of space pirates named after months of the year. Feb is the captain and the matriah / leader of the denizens of the Sol Bianca. All of the characters are tough and can handle themselves, but they all look up to Feb Fall. When things need to get done or a big decision needs to be made, she is the one the team looks to. She is cool, calm, collected, a bit of a lush but extremely tactical. She always looks for the most peaceful solution to any conflict, but has no problem ramping up when that is not an option.
What are your favorite Black anime characters and who would make your top 10 Black anime character squad? Let us know in the comments below or on our social media channels.
Want more? Become a member and get early access to videos and other things! https://www.youtube.com/channel/UCKNV…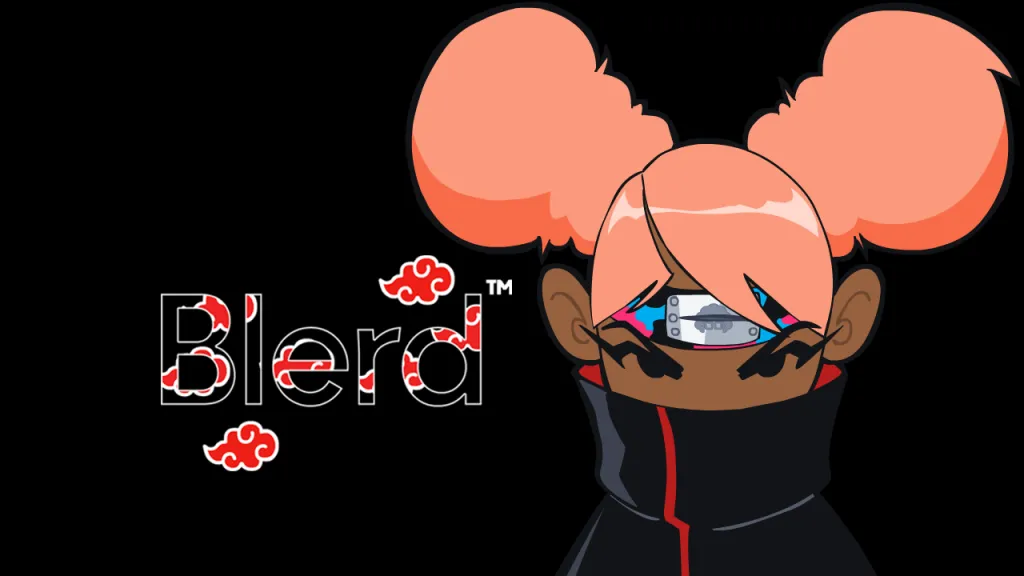 Like Blerd content like this? Support Blerd by buying a Blerd T-Shirt in The Blerd Shop