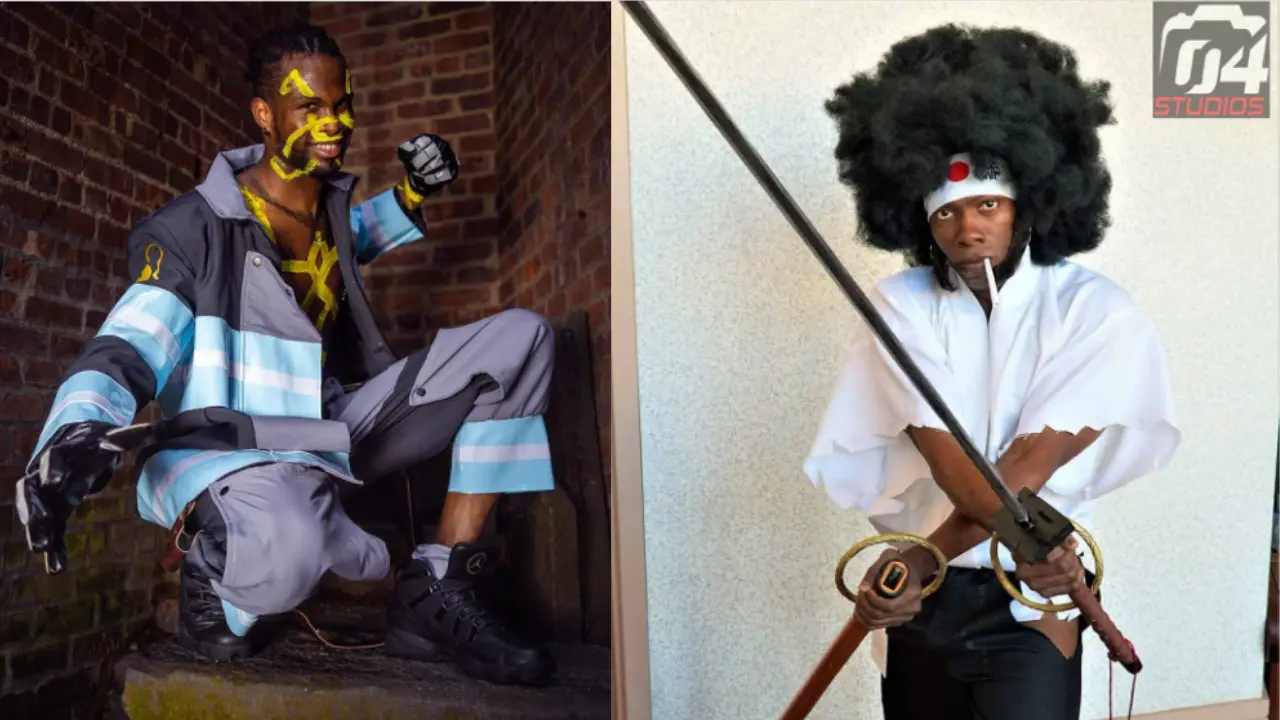 Black Anime Characters To Cosplay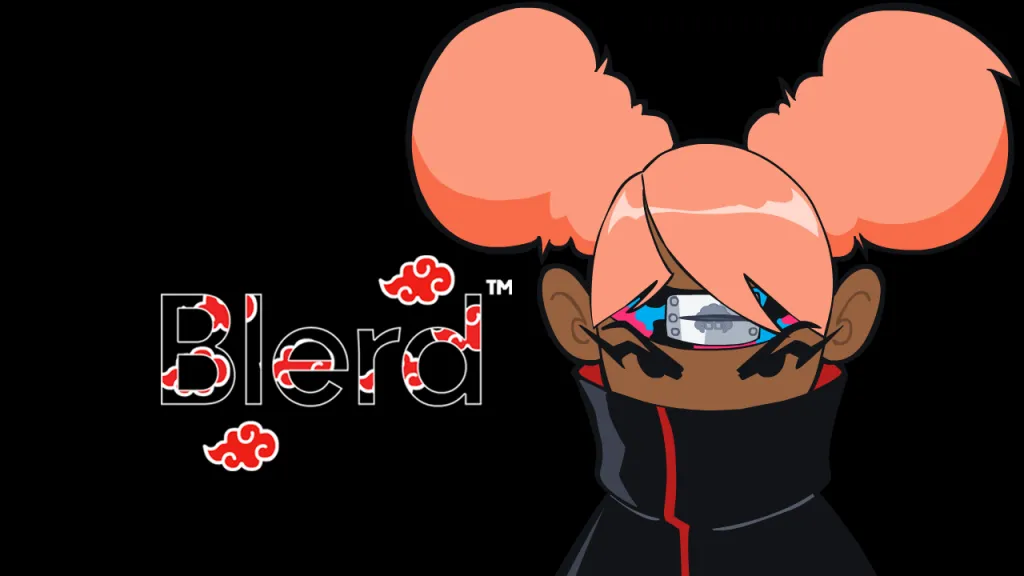 Black Anime Characters To Cosplay
Over the years, anime has evolved from little to no Black representation to showing more diversity among its characters. At least, we're glad that we don't have to watch the only Black person in the show be the villain and die a horrible death. Now, we have Black anime characters with everything from locks to curls and afros.There is even a Black-owned anime studio in Japan now. Blerd ranked our Top 10 Black Anime Characters and even debated whether if The Boondocks is Anime, but which characters would actually make good cosplays?
These Black characters are taking on dynamic roles that are influencing more blerds worldwide. While Black cosplayers should be able to cosplay any character regardless of skin tone, it is nice to have characters with Black representation to cosplay as well.Speaking of which, here are some fantastic ideas for Black anime characters to cosplay during your next convention:
Ogun Montgomery – Fire Force
Ogun from Firer Force has quickly become a favorite among Black nerds due to being a badass and having great Black representation. The character has a darker skin tone and cornrows with fades on the sides. Ogun is a pyrokinetic with the ability to create flames and utilize them. Flamy Ink is probably Ogun's coolest power which allows him to tattoo flames onto his body and increase his power. Whether you decide to keep it simple wearing the Special Fire Force's bunker gear or go all out with the Flamy Ink tattoos, the choice is yours.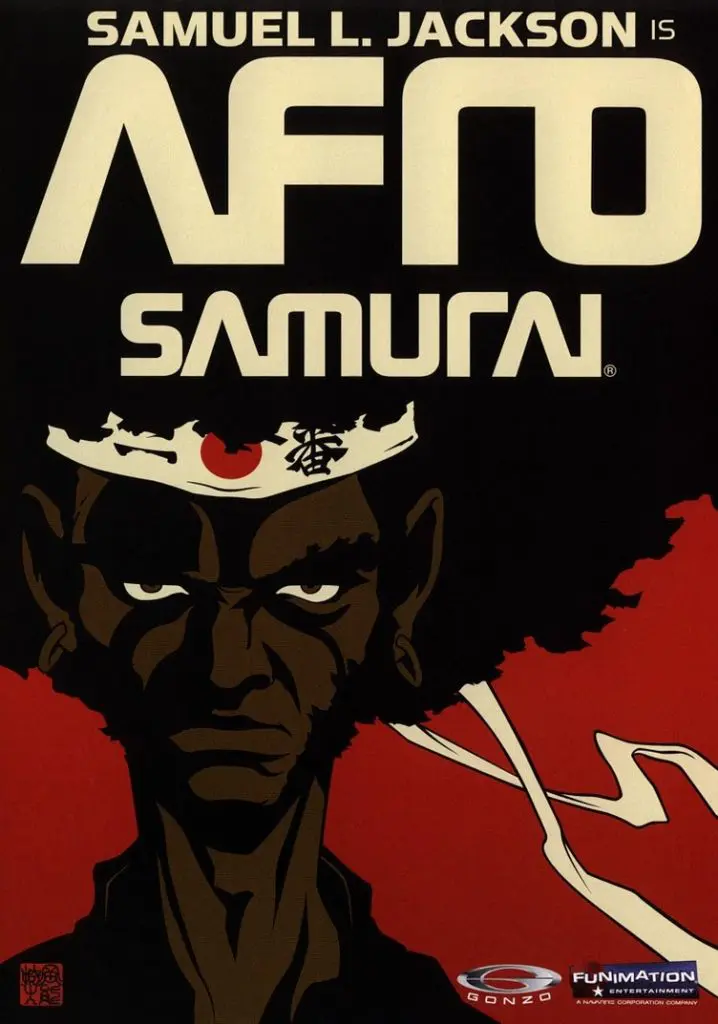 Afro – Afro Samurai
A Blerd favorite, Afro is the lead character of Afro Samurai. The Afro Samurai anime has incredible action, an amazing soundtrack, and a compelling storyline making it a classic. Afro is an incredibly talented swordsman on a journey of revenge. He had to watch his father, Rokutaro, get decapitated in his presence when he was just a child. This experience was enough to give him a severe trauma that would turn an innocent little boy into a cold-blooded killer. No one can stand against Afro's sword as he occupies number two while searching for number one. Now, let's talk about his attire. Afro typically wears dark brown baggy pants, with frayed hems at the ankles. He then pairs this with a white Japanese folding shirt, the number two headband, and a pair of Japanese geta. This geta is a wooden sandal. You would definitely look amazing cosplaying this Black character.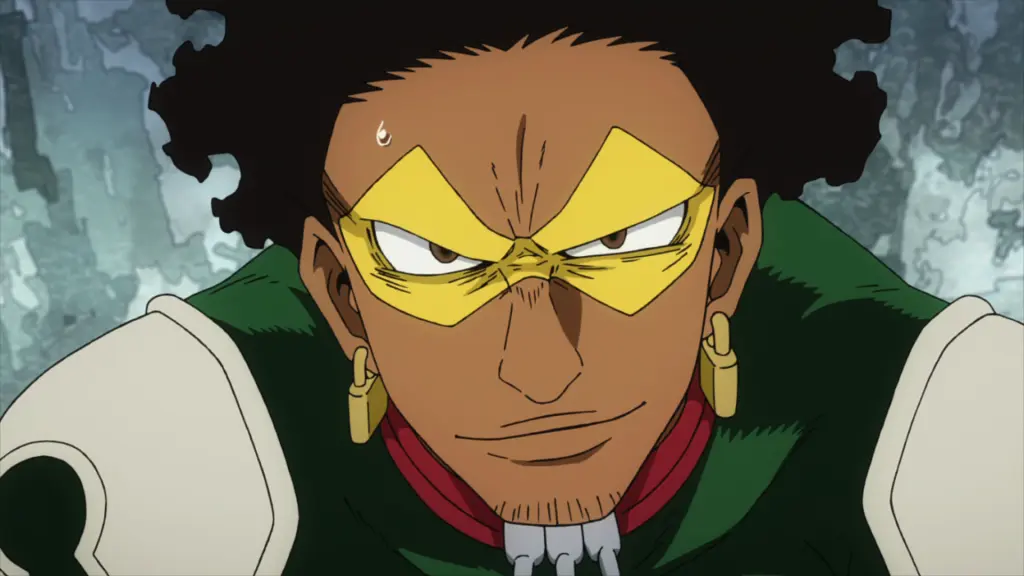 Rock Lock – My Hero Academia
My Hero Academia has done Black anime characters justice so far. Rock Lock aka Ken Takagi first appeared in My Hero Academia in season four to much hype. Rock Lock's quirk is called Lock Down, giving him the ability to immobilize any non-living object that he touches. He has a pragmatic and blunt attitude, dark curly hair and is average height. that you can cosplay. Rock Lock gives off a cool but serious persona from the pierced ears that are adorned with padlock earrings to the small yellow mask that covers his eyes. He also wears a yellow and dark-green shirt, a necklace that dangles with five keys on it, and two light gray shoulder pads fitted with a dark keyhole shape.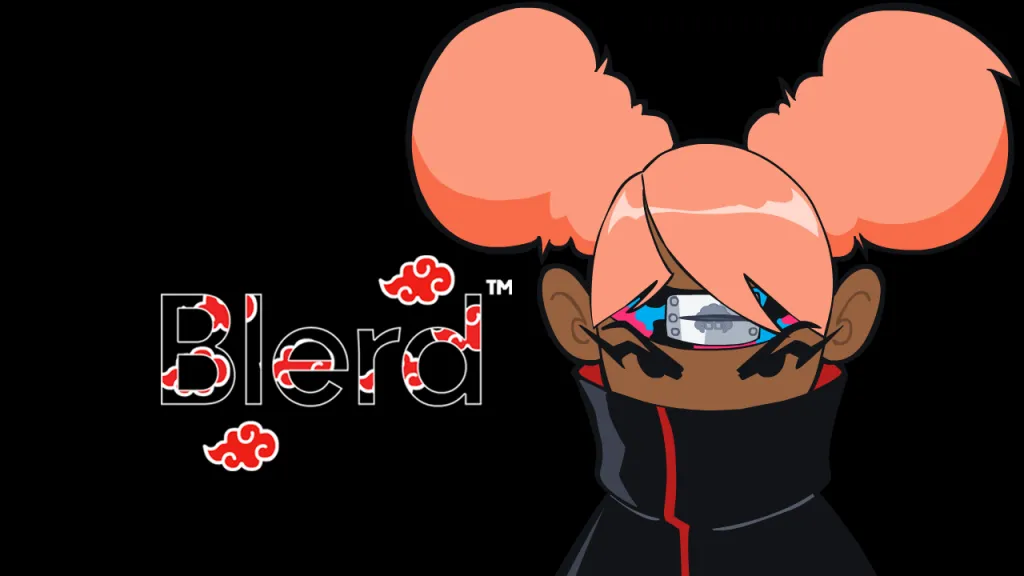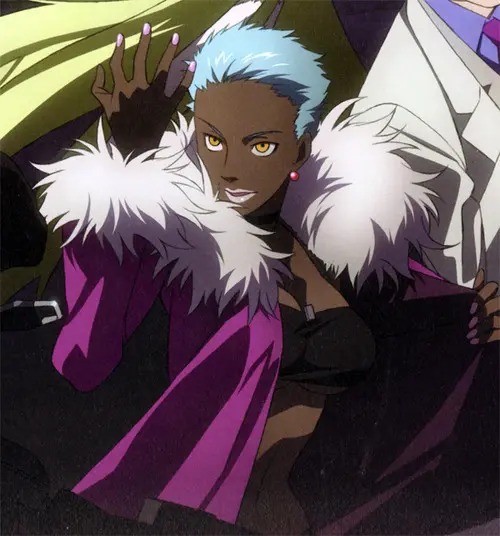 April – Darker Than Black
With a striking appearance, it's no surprise that April from Darker Than Black makes our list of Black anime characters to cosplay. This woman has golden eyes, blue hair, and dark brown skin. She's also that secret intelligence agent that rocks pink lipstick and a pink fur coat, which she complements with white knee-high boots and a white collar. Talk about a fashion statement. Apart from her one vice, which is the love of strong drinks, this London-born lady leaves a long-lasting impression.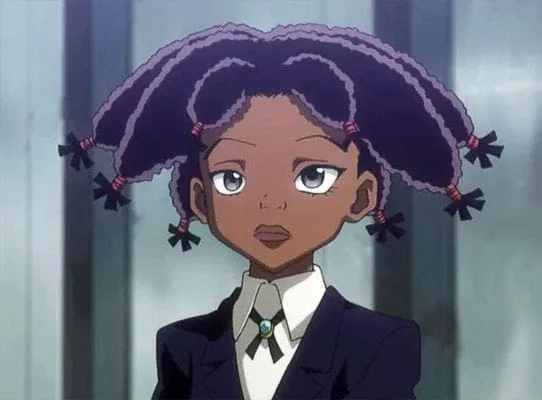 Canary – Hunter x Hunter
She's only a teenager, but one that you wouldn't want to mess with! Canary is one of the characters in Hunter x Hunter, another extremely popular anime series. Canary is the butler for the Zoldyck family, with her dark purple hair, grey eyes, and brown hair. Apart from being the butler, she is also a guardian of the family. Canary is one that we love to see the Black representation in anime. As the guardian of the family, this Black girl prevents trespassers from getting through. This is one badass anime character you would love to cosplay, especially as she took down a trespasser and a hundred men at just ten.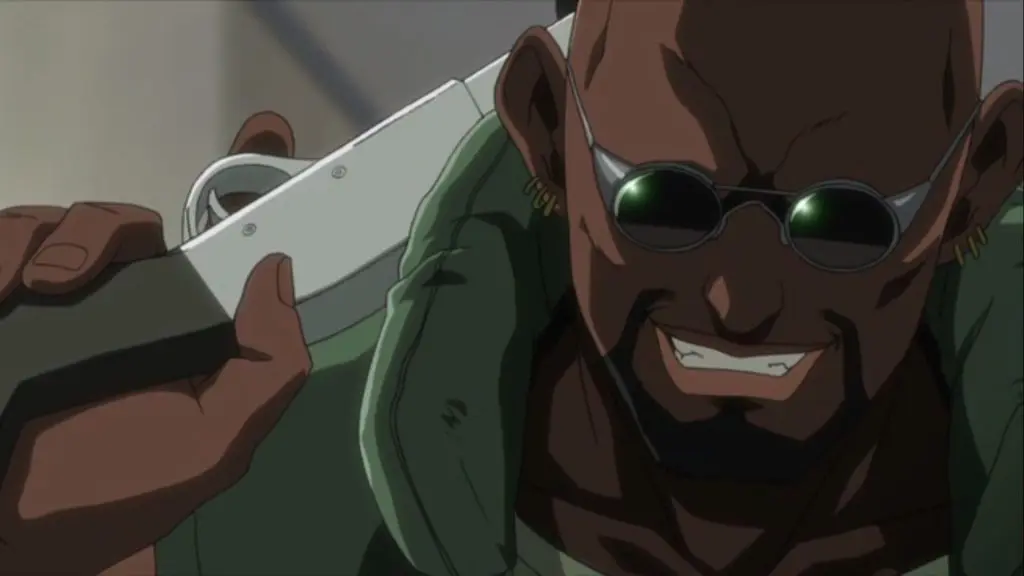 Dutch – Black Lagoon
When you look at Dutch, a bald, muscular man in Black Lagoon, you see another extraordinary Black character that just commands a huge presence in the show. This character, with his dark brown skin, is usually seen wearing a flak-jacket with military fatigues. He's an African-American soldier whose story starts with the Vietnam war, where he served before going AWOL. He then started working as a mercenary when he fled to Thailand. You don't have to hit the gym before cosplaying as this character, but it might help.
Yoruichi – Bleach
Our list of Black anime characters to cosplay wouldn't be complete without Yoruichi Shihouin. This Black character needs no introduction. She is one of the unforgettable characters on Bleach with tons of feats throughout the series. With her golden eyes, long purple hair, and glowing dark skin, this soul reaper and captain is a sight for sore eyes. she also can transform into a cat alongside her mastery of martial art that she uses to protect the Soul Society. Yoruichi Shihouin's role throughout Bleach is a memorable and she is easily one of our favorites.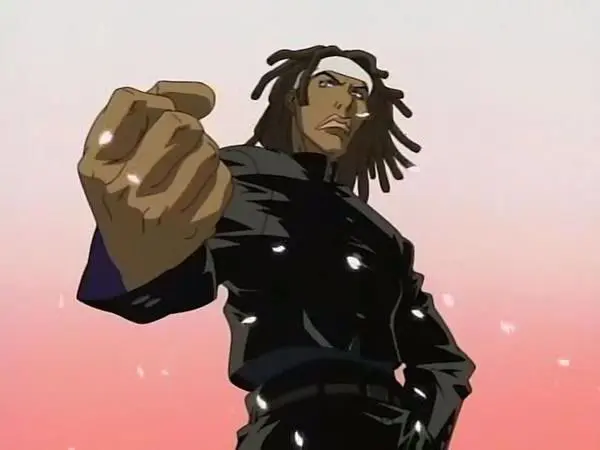 Bob Makihara – Tenjou Tenge
When you hear the phrase "lookout for the foreigner" in the anime Tenjou Tenge, you know that they refer to none other than Bob Makihara. Hailing from South Africa, Bob was known as "the foreigner" in the series. A feeling many of us blerds can relate to. This Black anime character has dark locks and brown skin. One stranger feature (or maybe not) considering Bob's heritage are his blue eyes that add to the air of mystery to the character. Despite being only fifteen years old, Bob is a skilled fighter. You would look totally badass cosplaying this Black anime character.
Blerds have been a staple in moving anime culture forward and Toonami even recognized this. Which Black anime characters will you cosplay as? Have fun with your creativity and make sure to tag your cosplays on our IG page and check out the cosplay section of our website. If you are looking for Black Anime clothing, make sure to check out The Blerd Shop as well.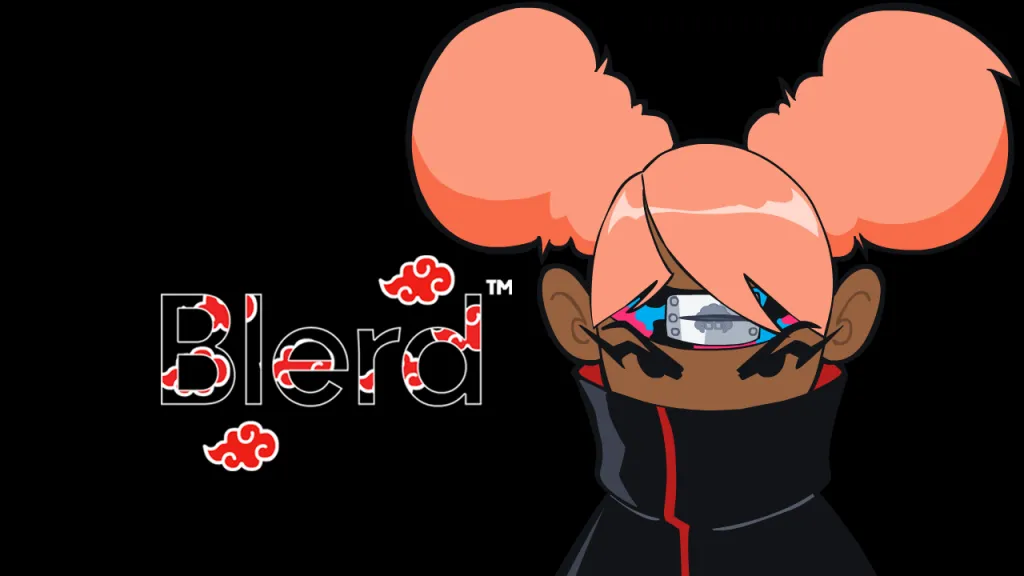 Like Blerd content like this? Support Blerd by buying a Blerd T-Shirt in The Blerd Shop