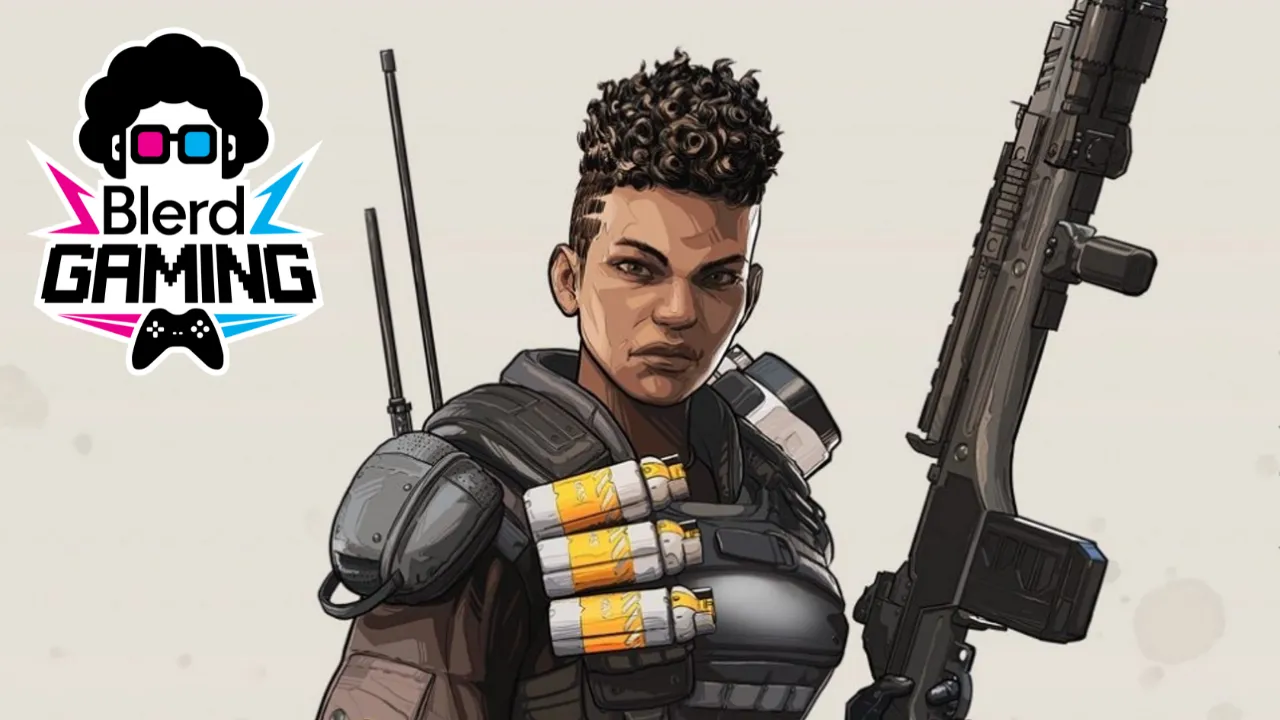 Black Excellence in Apex Legends – Blerd Gaming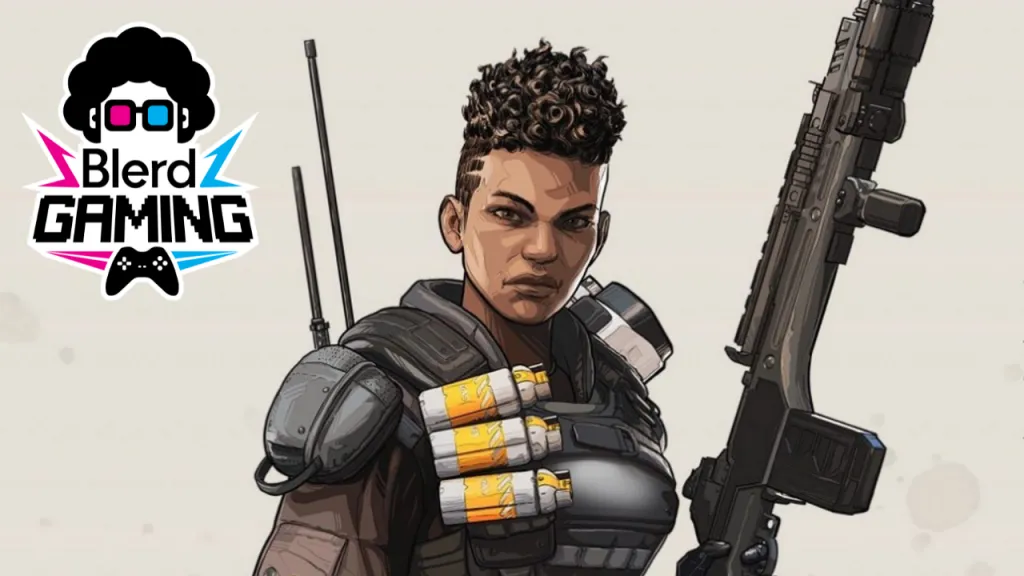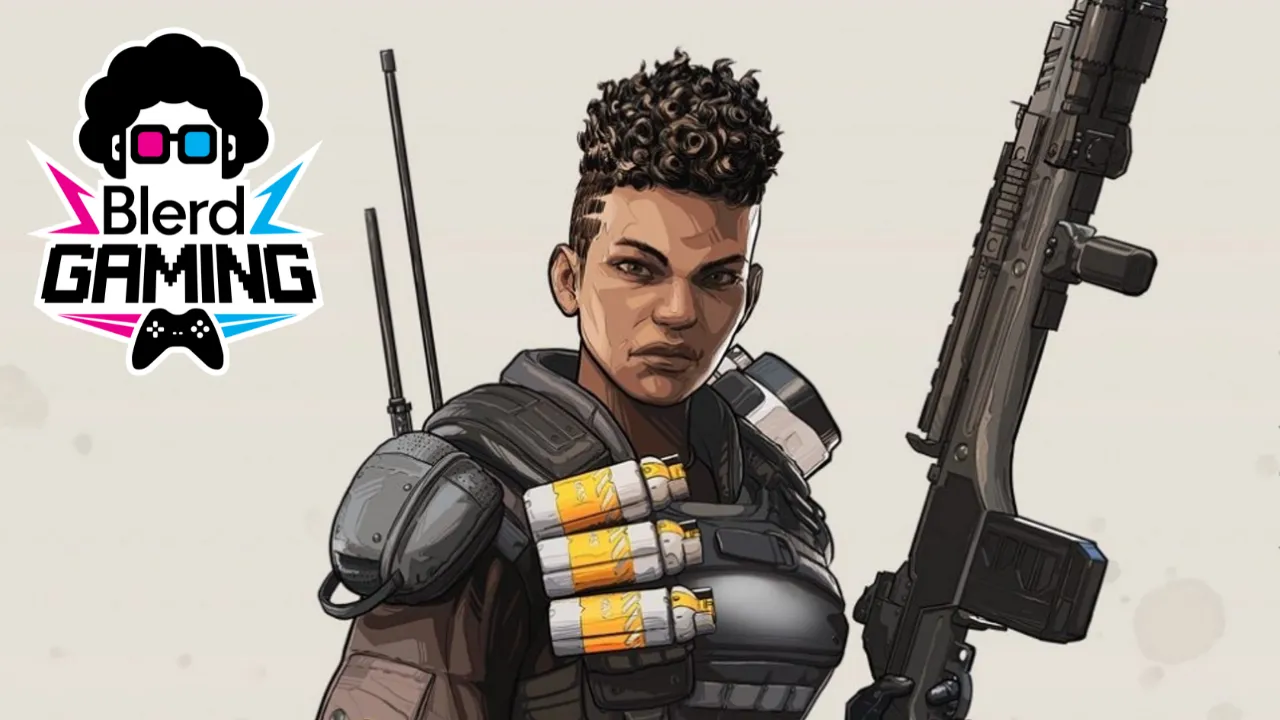 Black Excellence in Apex Legends – Blerd Gaming
Join Blerd Gaming on Discord To Link Up with other Black Gamers.
As Black History Month comes to a close, what better time to celebrate Black Excellence? While representation in the gaming industry has been improving lately, there's still much ground to cover. From the development and production scope to the playable characters and NPCs on screen, there is an issue with lack of diversity.
However, there are some games that do a great job. Apex Legends, an uber-popular battle royale video game that pits squads of 3 against one another, is one of the most diverse games ever made! They have even gone on to add in-game badges for the social movements "Black Lives Matter", "Pride", "Suicide Prevention", and "Stop Asian Hate".
Developed by Respawn Entertainment and produced by Electronic Arts, Apex Legends has a wide array of characters with varying backgrounds. They span across its four classes – Offensive, Defensive, Support, and Recon. Join us while we cover the 3 characters who highlight Black Excellence in Apex Legends!
Bangalore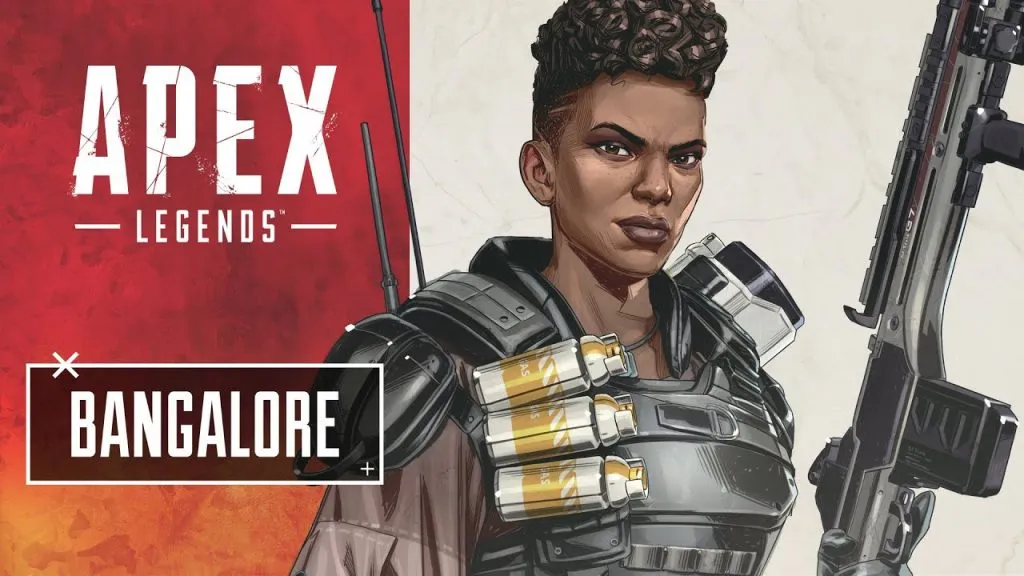 Anita "Bangalore" Williams is one of the original 8 characters in Apex. She is a 6'0, 180 lbs black female and is voiced by Erica Luttrell. Erica has also been in several films as well as standout games like The Last Of Us Part II, Fallout 76, Injustice 2, and Call of Duty.
According to the lore, Bangalore was born into a military family with four older brothers. With that in her blood, she served as a top of her class soldier in the IMC Armed Forces with one of her brothers. During an attack, her brother sacrificed his life by shielding Bangalore enough to escape a bomb explosion. Bangalore now participates in the Apex Games to raise money in order to afford a pilot to return her to her home planet, Gridiron.
In the game, she is an Offensive character with a fairly straightforward playstyle. While Apex is known for weekly updates to better balance its competitive scene, Bangalore has been amongst the least adjusted characters in the game. While some see that as a bad thing, that is a testament to how balanced she was since the game launched.
A lot can be said about Bangalore's Black Excellence. She is a powerful woman of color who exudes women's empowerment, equality, and equity. Bangalore could disassemble a shotgun and put it back together in under twenty seconds…blindfolded. Her knowledge and aptitude toward all things military were second to none. In-game, her favorite weapons are the G7 Scout and the Hammond P2020.

Bangalore being from a military family and being so decorated has real-life symmetry to Black women's role in the military. Black women have played an integral part in nearly every major war the United States has been a part of. They continue to push us to new heights. Bangalore could serve as a virtual poster woman in the age of "women can do anything as well as men" and "Black girls rock".
Lifeline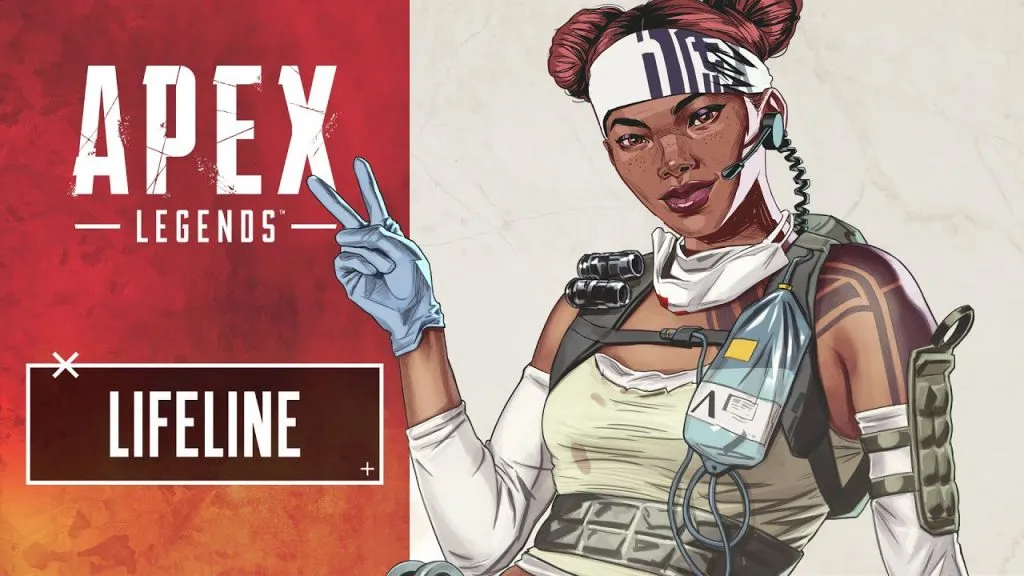 Ajay Che, also known as "Lifeline", is another member of the original 8 Apex Legends. As one of the smallest characters, she is about 5'5. She is voiced by Mela Lee. Mela has a strong voice acting background in anime and video games including Mortal Kombat 11, Phantasy Star Online 2, and Super Smash Bros: Ultimate.
According to the lore, Lifeline was the child of wealthy war profiteers on the planet Psamathe. She left home after hearing about the damage her family had caused. Ajay joined a humanitarian organization called Frontier Corps and devoted her life to helping others. She takes part in the Apex Games in hopes to utilize the winnings to better fund the Frontier Corps.
Unsurprisingly, Lifeline is a Support character in the game. She is the only legend who can heal others by her abilities alone. She is accompanied by a hovering Drone of Compassion. D.O.C., for short, has the ability to heal and even revive downed teammates. Because of this kit, Lifeline is best used by players who want to take an active role in the wellbeing of their squadmates.
Lifeline is another prime example of Black Excellence. According to a 2018 national survey, 7.8% of registered nurses (RNs) are African American. This remains an underrepresented area in the Black community. Even though she is a combat medic specifically, Lifeline allows gamers to see a Black woman in the medical field. Also, like Bangalore, she is another example of a Black woman in a combat and military setting.

Additionally, Lifeline possesses some of the most iconic in-game phrases. For her ultimate, she calls a Care Package with vital supplies for squadmates and exclaims, "Here's your birthday present!" When pinging the infamous shotgun pistol, Lifeline has the most imitated voiceline for "Mozambique here!" It even spawned an entire meme culture around the once useless shotgun
Seer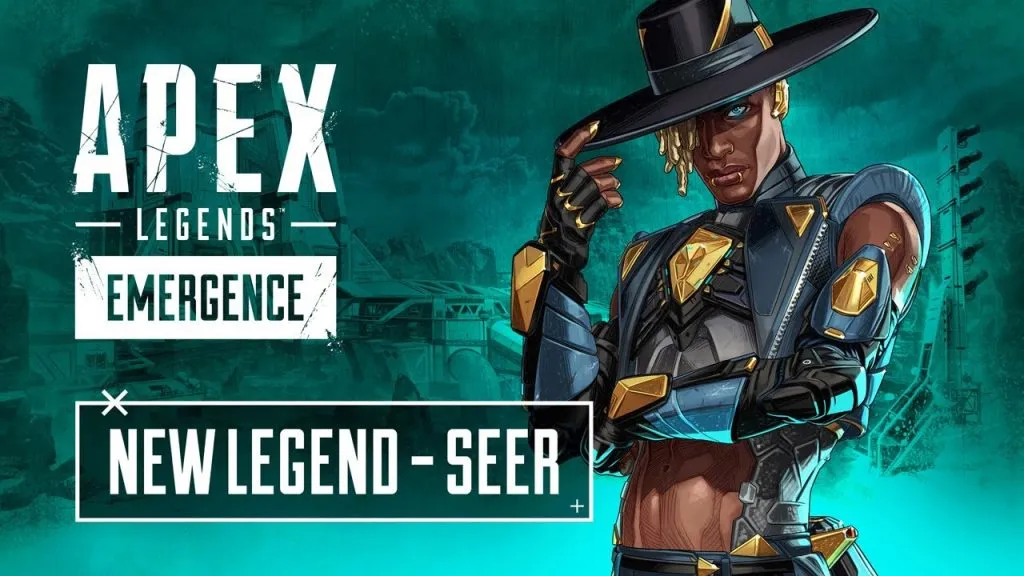 Obi Edolasim, aka Seer, is the featured legend from Season 10 of Apex Legends. He stands as one of the taller legends and is voiced by Iké Amadi. Iké has a film and tv background to add to his credits in games including Mass Effect, Halo 5, The Elder Scrolls Online, and Mortal Kombat 11.
According to the lore, it was foretold that Seer's birth would "bring pain and suffering to the world". True to this prophecy, the night he was born, a meteor struck his home planet Boreas' moon. Combined with his uncharacteristically blue eyes, his community saw him as a cursed child. Thankfully, his family loved him unconditionally which propelled him to have successes in a local combat sport called the Arenas. Seer hopes to take this momentum into the larger Apex Games.
In-game, Seer is a Recon legend. He burst onto the scene as one of the more powerful legends the game has ever seen. Seer has the ability to scan the heartbeats of opponents making him an excellent tracker. Utilizing his tactical ability, he can even grant his entire squad access to the remaining health and shields of those hit by the emission by displaying their health bars. Like all other Recon legends, he also has the ability to scan devices called Survey Beacons which will preview the direction the storm – the area in which battle takes place without taking damage – will travel.
Seer embodies Black Excellence that the community can draw inspiration from. He is a testament to overcoming situational odds. Seer was once teased, bullied, and outcast by his own community. He rose above and eventually drew in their love. He did this without changing who he was at his core while demonstrating a grasp of arts and technology. His message during all of this was that "curses" don't bring you down but instead "make you strong and unique". Seer's resolve can help anyone struggling with inclusion and acceptance.
What's next for Apex Legends?
As stated before, Apex Legends already does a great job of highlighting Black Excellence and pushing diversity in the gaming industry in general. So what's next for them?
There have been several rumors that Bangalore's brother did not actually die as a result of his "sacrifice." That opens up room for him to eventually join the games!
Outside of that, as an unofficial leader in diversity in video games, we anxiously await what Respawn can come up with next!
How would you rate how Apex Legends has handled diversity and Black Excellence specifically? What lessons can other games in the industry take from Apex? Any suggestions for future characters to join the Apex Games? Let us know on our social media @blerdofficial .
Like Blerd content like this? Support Blerd by purchasing a Blerd T-Shirt in The Blerd Shop