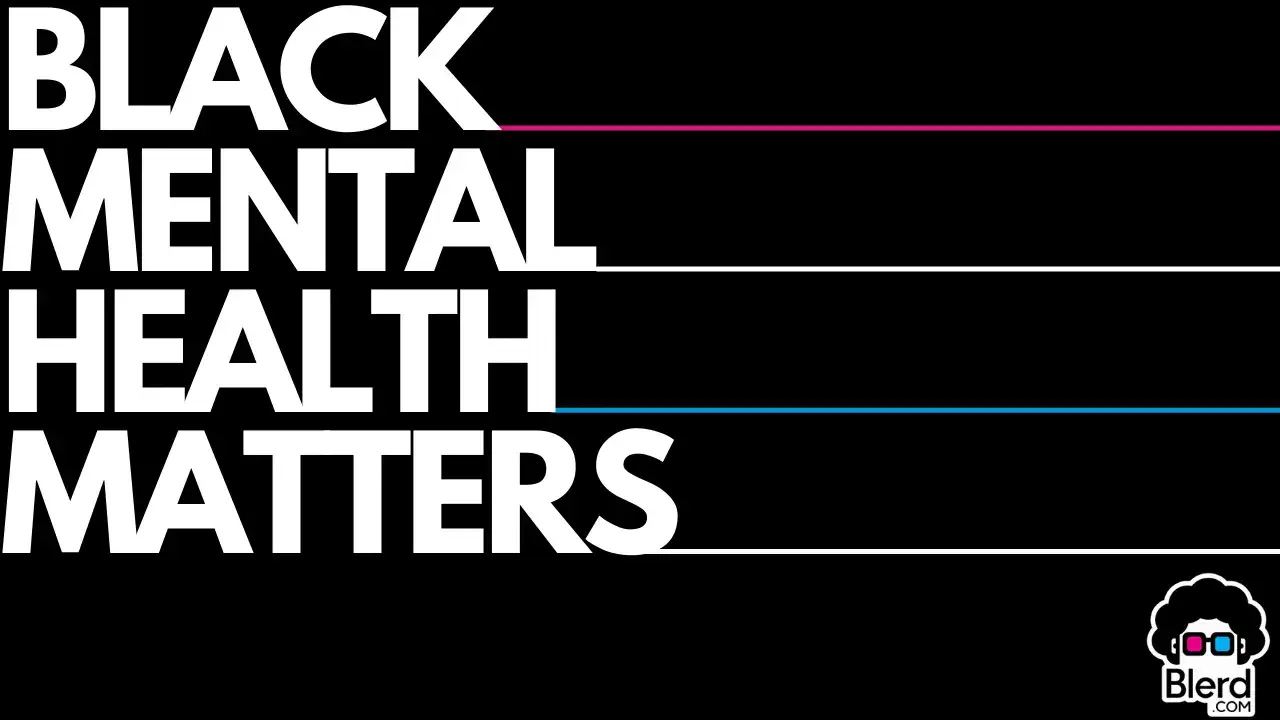 Black Mental Health Awareness
With the month of May in our rear view mirror, which is acknowledged by most of the country as mental health awareness month. We are continuing to place a particular highlight on Black Mental Health Awareness.
I would like to specifically address the lack of black mental health. Provider Bias and lack of confidence in non-black providers, socioeconomic disparities and Stigmas around mental health are all factors that have led to the largest increase in mental health crises in comparison to other races in similar socio-economic, financial, age and career factors.
Data from the Health and Human Services Office of Minority Health paint an alarming picture, Black adults in the U.S. are more likely than white adults to report persistent symptoms of emotional distress, such as sadness, hopelessness and feeling like everything is a challenge. Black adults living at or below the poverty line are more than twice as likely to report serious psychological distress than those with more financial security. Since the start of the pandemic, with jobs and wages, the middle class has been falling into the psychological distress category also..
Despite the needs, only one in three Black adults who need mental health care receive it. According to the American Psychiatric Association's Mental Health Facts for African Americans guide, they are also:
Less likely to receive guideline-consistent care
Less frequently included in research
More likely to use emergency rooms or primary care (rather than mental health specialists)
Stigmas Around Mental Health
Our parents grew up in a generation where there was a stigma around receiving medical care. It was looked at as a sign of weakness. Personally, I can attest to this. I was always taught growing up to "suck it up" if I rolled my ankle while playing basketball or football. Data backs this up also. One study showed that 63% of Black people believe that a mental health condition is a sign of personal weakness.
I specifically remember one time in high school gym class, I forgot my gym shoes on the day that we were playing basketball…what shoes did I wear to school that day? My fresh pair of black mid top Air Force Ones…needless to say, nothing was stopping me from playing ball that day. I was ready to be the villain out there! I ran up and down the floor a few times in these clunky shoes then I jumped and reached for a rebound and yep, you guessed it, I rolled my ankle. Now it wasn't just a regular roll. I rolled my ankle so bad that I felt a pop. But, because I didn't want to go to the doctor and have to hear my Dad's mouth about how clumsy I was and how I shouldn't have been playing basketball in those shoes because they are not basketball shoes…all of these things. I just decided to run it off. This was a terrible idea but any stopping would have been considered a sign of weakness and surrender. When I got home, I laid down and grimaced in pain as I took my shoe off to reveal the most purple and swollen ankle that I have ever seen(until I joined the Army). This wasn't beneficial to me at all and I just sucked it up because I didn't want to be viewed as weak. This wasn't by accident. It was because I was conditioned to think from my childhood. This thinking has been extremely detrimental to the black community and has honestly silently killed a large number of us historically.
Provider Bias and Lack of Confidence in Non-Black Providers
According to studies from the Black Mental Health Alliance, only 6.2% of psychologists, 5.6% of advanced-practice psychiatric nurses, 12.6% of social workers, and 21.3% of psychiatrists are members of minority groups. This mis-representation in critical mental health clinicians has created a level of mistrust and the feeling of being misunderstood in the black community. Generally speaking, unless we begin to have more minority mental health professionals, these numbers are unlikely to change in a real meaningful way.
If you are interested in learning more, here are some Black Mental Health sites and resources.
Black Emotional and Mental Health Collective (BEAM)
Group aimed at removing the barriers that Black people experience getting access to or staying connected with emotional health care and healing. They do this through education, training, advocacy and the creative arts.
Black Men Heal
Limited and selective free mental health service opportunities for Black men.
Black Mental Health Alliance — (410) 338-2642
Provides information and resources and a "Find a Therapist" locator to connect with a culturally competent mental health professional.
Black Mental Wellness
Provides access to evidence-based information and resources about mental health and behavioral health topics from a Black perspective, as well as training opportunities for students and professionals.
Black Women's Health Imperative
Organization advancing health equity and social justice for Black women through policy, advocacy, education, research and leadership development.
Boris Lawrence Henson Foundation
BLHF has launched the COVID-19 Free Virtual Therapy Support Campaign to raise money for mental health services provided by licensed clinicians in our network. Individuals with life-changing stressors and anxiety related to the coronavirus will have the cost for up to five (5) individual sessions defrayed on a first come, first serve basis until all funds are committed or exhausted.
Brother You're on My Mind
An initiative launched by Omega Psi Phi Fraternity, Inc. and NIMHD to raise awareness of the mental health challenges associated with depression and stress that affect Black men and families. Website offers an online toolkit that provides Omega Psi Phi Fraternity chapters with the materials needed to educate fellow fraternity brothers and community members on depression and stress in Black men.
Ebony's Mental Health Resources by State
List of Black-owned and focused mental health resources by state as compiled by Ebony magazine.
Hurdle
Provides culturally sensitive self-care support and teletherapy for Black men and their families. Currently in pilot program available only to residents of MD, VA and DC. Residents of other states can join their waiting list and will be notified when Hurdle is available in their state.
Melanin and Mental Health
Connects individuals with culturally competent clinicians committed to serving the mental health needs of Black & Latinx/Hispanic communities. Promotes the growth and healing of diverse communities through its website, online directory and events.
Ourselves Black
Provides information on promoting mental health and developing positive coping mechanisms through a podcast, online magazine and online discussion groups.
POC Online Classroom
Contains readings on the importance of self care, mental health care, and healing for people of color and within activist movements.
Sista Afya
Organization that provides mental wellness education, resource connection and community support for Black women.
Therapy for Black Girls
Online space dedicated to encouraging the mental wellness of Black women and girls. Offers listing of mental health professionals across the country who provide high quality, culturally competent services to Black women and girls, an informational podcast and an online support community.
The SIWE Project
Non-profit dedicated to promoting mental health awareness throughout the global Black community.
The Steve Fund
Organization focused on supporting the mental health and emotional well-being of young people of color.
Unapologetically Us
Online community for Black women to seek support.
Directories for Treatment