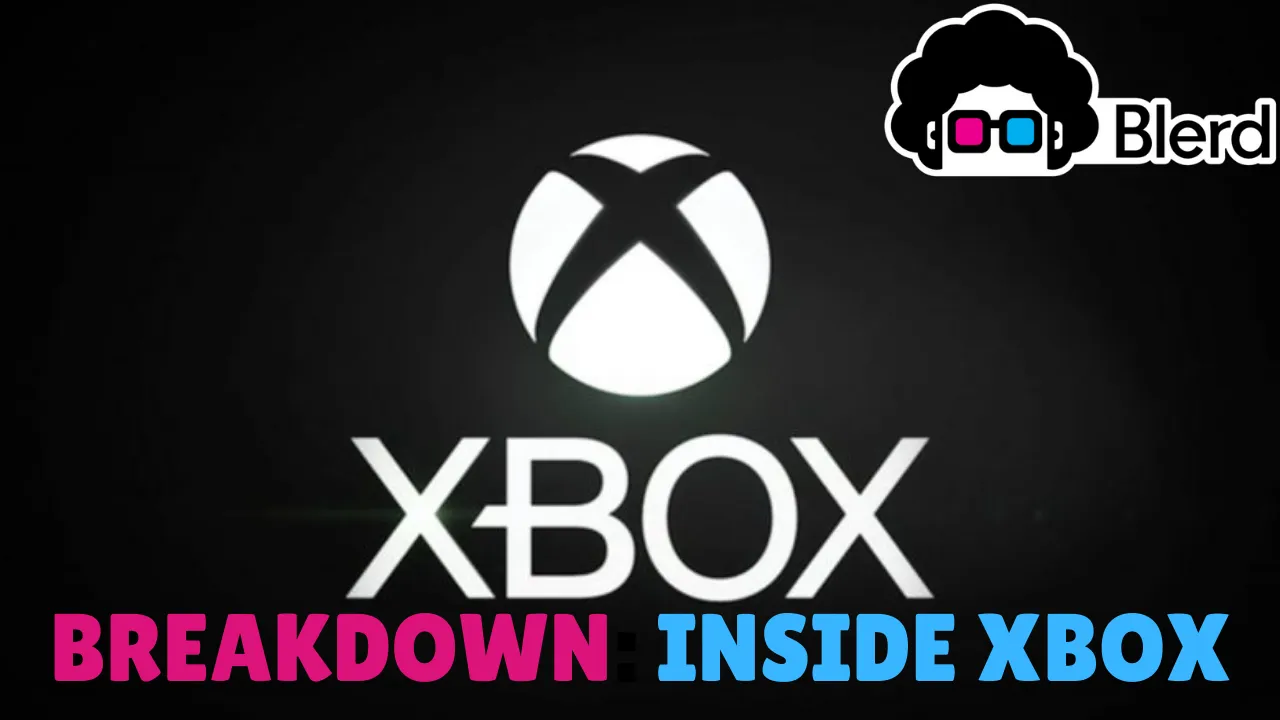 Breakdown: Inside Xbox May 7, 2020
Microsoft has been leading the charge for the next generation of console hype. Since December they have released a steady stream of information showcasing the Xbox Series X. From the holiday 2020 release window, the console and control design to the hardware powering it Microsoft has given consumers what they need to know about the Series X. Now they are continuing that trend by kicking off a summer series of monthly Inside Xbox streams that will solely focus on the Xbox Series X. To start things off for this month, Xbox decided to focus on the Series X third party games that will be available either during the holiday release window or early next year.
The stream did feature a few Xbox employees broadcasting from home sharing some basic marketing talk and over excitement. Head of Xbox Partnerships, Sarah Bond talked about how all the major developers are working on games for the Series X and how there are plans for hundreds of games to release in its first year. Aside from that the chatter from talking heads was kept to a minimum and like advertised games from various third party developers were given the spotlight. Not only were games the main focus but many of them were world premiere trailers from smaller studios that wouldn't normally get this kind of chance to be showcased as part of console's release campaign. It was a little strange to see the first example of a racing sim Xbox showed not be the newest addition to the Forza series, but it did support the theme of attracting and appealing to third party studios and developers that has been part of their message for the past couple years now. Outside of a handful of games, the broadcast was basically an indie dev / small studio showcase. It also was a big advertisement for Microsoft's Smart Delivery feature that will roll out with the Series X. Smart Delivery will allow for players to only have to buy one version of games that come out on both the Xbox One or Series X and be able to play it on both. The majority of the games shown during the Inside Xbox broadcast were tagged as having the Smart Delivery feature.
For anyone that missed the broadcast or maybe wants to know what was shown before they commit to watching from here on you'll be able to get a quick overview and reaction for each game that was shown from beginning to end.
Bright Memory Infinite
A new first person shooter(FPS) title from Chinese developer FYQD Studios. The game play trailer showed elements of a fast paced style FPS with wall runs, double jumps and a laser whip grappling hook device. It had an ancient time meets future tech fusion aesthetic. The characters and the guns had a more futuristic look but the setting was pulled straight from Crouching Tiger. There was also some swordplay mixed into the combat with enemy dismemberment happening. Towards the end the player hit a button on a remote and a car that looked like the Back to the Future Delorean pulled up to set off a bit of driving gameplay. The gameplay had some rough cuts in it that can probably be chalked up to it still being developed. After the trailer wrapped they said how everything in it had been done from the ground up by one person, which is impressive but also a red flag when it comes to meeting completion deadlines.
Dirt 5
Dirt has been around for a while now so a lot doesn't need to be said here. The trailer checked the boxes that an off road rally racer needed to check to catch people's eyes. There were beautiful looking cars racing and drifting across amazing tracks with the "Golden Hour" sun in the backdrop, tires spinning out and kicking up mud in a realistic manner, cars spinning out while driving over solid ice tracks, a couple jumps and first person shots of hands frantically turning the steering wheel to maintain control while speeding through turns. The vibrant bright colors looked great. During an extended interview that happened after the official broadcast one of the developers shared the big news that the game will run at 120 frames per second and will feature up to 4 player split screen play.
Scorn
A creepy but interesting looking game that has a look very similar to what the Alien franchise has created with Engineers species. The trailer didn't show much aside from shots of the setting which looked like it would have fit right into the Prometheus movie from the already mentioned Alien franchise. The trailer could have ended by showing an actual Xenomorph or Engineer to officially connect it to the franchise and it would not have been surprising. Aside from having a similar look to newer Alien films it also seems to have similar themes. The trailer showed some kind of person-like thing that appeared to be pregnant. There were all kinds of imagery that alluded to procreation of some kind. Honestly it all looked hella weird but that being said it was labeled as a Gamepass title so it's worth keeping an eye on.
Chorvs
First thought after the trailer ended was, Hellblade meets Galaga. Trailer showed some very clean looking shots of a space fighter ship flying through a three dimensional field with a utilitarian voice over talking about overcoming struggle. It also showed the pilot in and out of the ship with some close ups on her eyes and facial expressions to show off the incredible level of detail. It's not clear if the parts that showed the pilot were part of actual game play or cinematic though. The scenes of the ship flying through battlefields avoiding explosions and firing on other ships was game play for sure. Chorvs ended by showing that it will not be a part of the Series X's launch with its release date being set for 2021. That doesn't mean it won't be worthwhile though.
Madden 21
Patrick Mahomes made the announcement that Madden 21 would be another title with the Series X upscaling ability. This mean buying Madden 21 on the XBOX One will cross over the Series X when you purchase it. The trailer was nothing special just a through the years montage ending with an in engine shot of Mahomes scrambling for a touchdown. At this point if you play Madden you know what it is and would probably buy it even there wasn't a trailer released.
Vampire The Masquerade: Bloodlines 2
A new trailer for the upcoming title, it was tagged as another "smart delivery" game so if you purchase it on Xbox One you'll be able to play it on the Series X. The trailer showcased some of the game play elements and characters that you will likely interact with and just vampires doing general vampire things. Since Bloodlines 2 has been revealed for nearly a year now it didn't show much that was new aside from the opening portion that showed a vampire creating a gruesome scene like something from one of the Hannibal Lecter movies or Dexter. The game still has no release date but at least now we know that whenever it comes out will be able to enjoy it on the Series X.
Call of the Sea
Another title with the Game Pass and Smart Delivery tag on it. A first person exploration mystery game where you seem to be exploring some kind of magical island in search of your husband. The design has an animated style look to it with a bright color pallet. If the trailer gave away a bunch of details it probably would not make for a very good mystery so it intentionally left things unknown. These kinds of games are a niche market so while it may not be super exciting for most, it's worth a look for game pass members.
The Ascent
One of the many premiere trailers from the broadcast, The Ascent is a twin stick fixed angle co-op shooter. Set in a cyberpunk polluted dystopia. The government of the city has collapsed causing complete chaos and you have to survive long enough to figure out what happened. The trailer showed hectic action, character customization and crazy particle effects all drenched in neon lights and colors. It also is another title with Smart Delivery.
The Medium
A psychological horror thriller in the vein of Silent Hill and Alan Wake the Medium was one of the most interesting games shown. The short cinematic trailer showed the game's protagonist going from happily getting a sonogram in a well lit clean doctor's office to the dark interior of a gothic style church finally to flashes of hellish supernatural landscape. One of the writers for the game made an appearance to explain how they worked with the musical composer of Silent Hill 2 for the soundtrack before some proper gameplay of exploring different dark and scary locations was shown. The Medium did not have a Smart Delivery tag on it but will be on Game Pass so it will be a Series X exclusive title when it comes out.
Scarlet Nexus
Bandai Namco premeried Scarlet Nexus, which is a futuristic, hyper stylish hack n' slash action game with an anime look and animation style to it. The game has a fairly unique monster design with a Neo Tokyo style future setting. The gameplay featured the character using his psychokinetic abilities and a katana like blade to take on and destroy the monsters known as the Others. Fans of Devil May Cry or any Platinum Games title should be interested in Scarlet Nexus and its another game that will make use of the Smart Delivery feature.
Second Extinction
Another world premiere game with the Smart Delivery feature on it Second Extinction is a squad based co-op first person horde shooter. Somehow the earth has been reclaimed by dinosaurs and your job is to wipe them out completely and take it back. The trailer showed the players using an assortment of guns to take on waves of raptors and other vicious dinosaurs across different landscapes. Story was pretty much nonexistent in the trailer but when it comes to horde shooters that's just about always the case.
Yakuza: Like a Dragon
Possibly the biggest surprise of the entire broadcast was the reveal that the newest entry in the long time Playstation exclusive Yakuza series will be coming to the Series X and One with the Smart Delivery feature. Like a Dragon is changing the street brawling beat'em approach of the previous Yakuza game to a turn based team RPG style battle system. The trailer showed that the game's combat may have changed but the rest of the traits that have made the series grow into such a popular franchise have definitely remained the same and might possibly have even been taken up a level or two. A game developer added that Yakuza: Like A Dragon will be available from launch on the Xbox Series X
Assassin's Creed Valhalla
To close things out Xbox showed the premiere of the Valhalla gameplay trailer. The trailer wasn't just straight gameplay as if you were watching a person play a part of the game but more a stylized cinematic trailer using actual gameplay shown from different angles. It showed all of the various explorable landscapes of the game such as Stonehenge in England and viking settlements in Norway. It also showed viking longships at sea and coming ashore to raid villages. Of course it wouldn't be an Assassin's Creed trailer without the close up shot of the assassins feet while running across a battle before closing in on the hero and his bird companion which will be a raven this time. After the trailer the creative director joined in a video call to explain some of the details of the game and confirm its Smart Delivery capabilities.