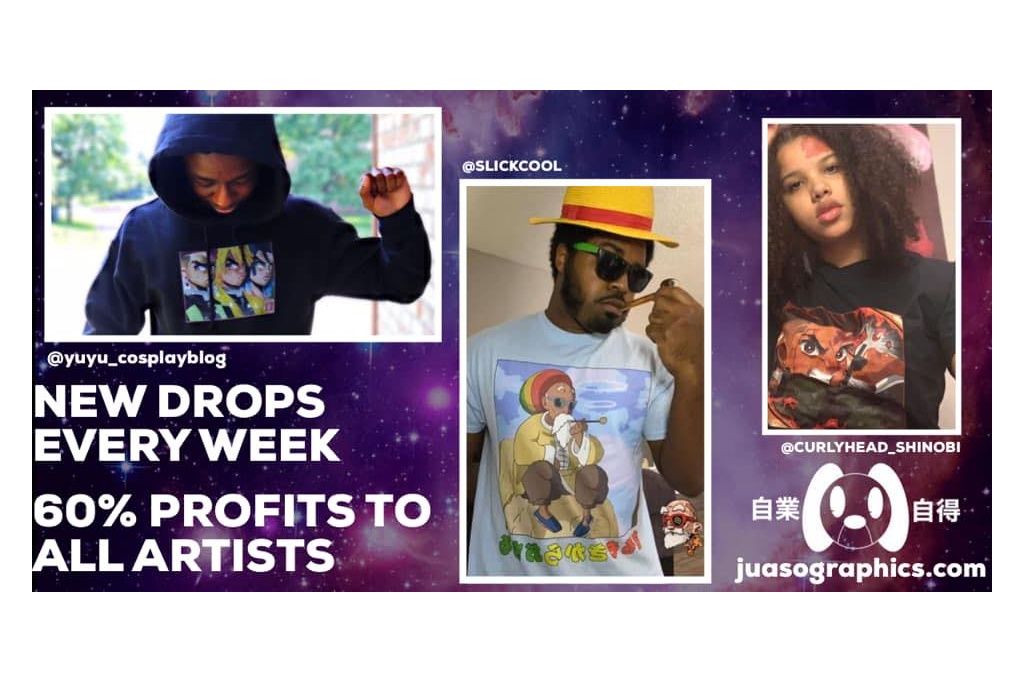 Juaso Graphics
In Fall of 2018, we realized the need for a platform where artists could put our work up and be supported by our collective fanbases. Artists get screwed out of our art a lot, so the majority profits rule, artists getting 51-60% of profits from work sold, was established to correct that. We also put a monthly limit on all collabs to encourage people to buy quickly. Next, a painstaking amount of research on digital marketing and running a business was done just in time for 2019. 
First was quality control, making sure all the art on the site was dope. Next was finding people to collab with to grow the audience after the initial collabs ended. We got dope artists like Tokiio Mcflyy, Jesus Sandoval, and many others in the first half of the year. Then we got Crumsart, Artkid Kuda, and more in the second half. After the summer of 2019, we started asking our audience what they wanted to see and using that to inform future collaborations. We also gave away over $10,000 and began manga and anime production.
In 2020, all this paid off with more collabs, giving away more money, and producing more products. We're working with animators, entrepreneurs, artists, and writers to provide the most impactful projects of the new decade.
Contact Listings Owner Form