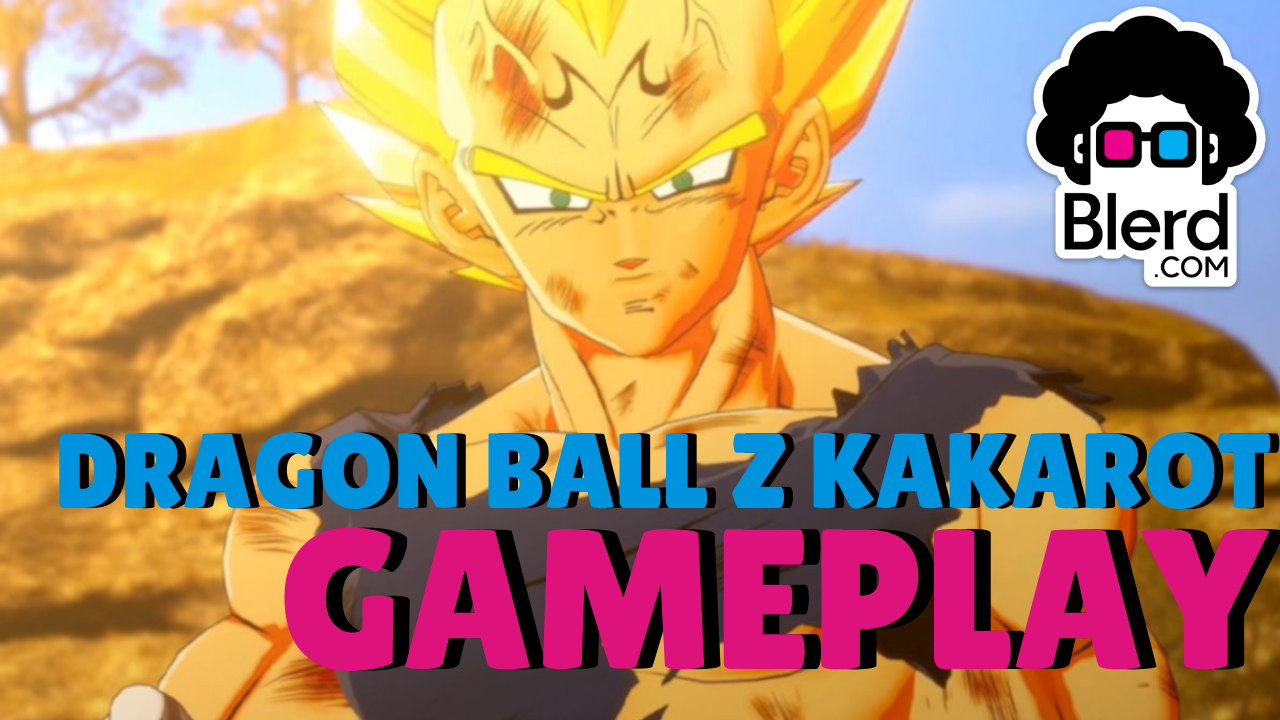 Dragon Ball Z Kakarot Gameplay & Review
Dragon Ball Z Kakarot Review
Dragon Ball Z Kakarot is an amazing game IF you are a Dragon Ball fan. From a pure gaming perspective, it is a slightly above average action RPG with a few mechanical issues.
Dragon Ball Z Kakarot is the action RPG that fans have always been waiting for. The game revisits the classic Dragon Ball Z story and brings elements of modern gaming to the franchise. Love it or hate it, Dragon Ball Z is a blerd favorite and classic that many of you reading grew up on. Is Dragon Ball Z Kakarot worth buying though? And is is really that different than any other Dragon Ball games previously made? I have played through the first 10 hours or so, and here are my thoughts:
Gameplay
The gameplay of Dragon Ball Z is slightly above average with a fair amount of areas that needed some extra polish, such as the flight mechanics and the emptiness of the open world. There are a lot of fetch quests which you almost have to do in order to progress through the game (I tried to move too quickly through the main story and fought Raditz for about half an hour). Dragon Ball Z Kakarot also has lots of different mechanics to figure out in regards to the fighting and leveling systems, which isn't always intuitive.
The fighting is fun even though the RNG fights with lower level enemies can be repetitive (you fight robots, saibamen, and frieza force soldiers over and over again). To be fair, in almost every RPG you have to stomp a ton of lower level enemies in order to level up. However, the fights with the main villains are fun and challenging. There isn't a ton of variation in the combat, but you do need quick fingers to block and avoid taking damage. If you are less interested in a story, and more interested in combat, Dragon Ball Fighterz is the game for you.
Graphics
Speaking of Dragon Ball Fighterz, Dragon Ball Z Kakarot takes strong direction in its art style from its predecessor. The cell-shading in DBZ Kakarot is pleasant to look at and truly captures the style of the original anime series. The bold lines around the characters accentuate the artwork and the lighting is clean as well. I played this on PC on a controller and the draw distance on the environment looked great as well. The art really shines during transformations. Even after all of these years watching Goku go Super Saiyan in the Frieza arch never gets old.
Story
Well….it's the story of Dragon Ball Z. If you never got to experience the Dragon Ball Z saga years ago, this would be a fun way to introduce yourself to the story. One of the nice perks of the game is that filler content is also included in many of the sidequests, so you are getting a pretty accurate view of the entire Dragon Ball Z story in an action RPG format. The dialogue the characters have during combat holds true to the story and adds extra intensity as you are mashing buttons.
Final Thoughts
Overall Dragon Ball Z Kakarot is an extremely solid game. If you are a fan of the series you will most likely love it. Gamers outside of the fandom should still enjoy DBZ Kakarot, especially if they are RPG/Action RPG fans.