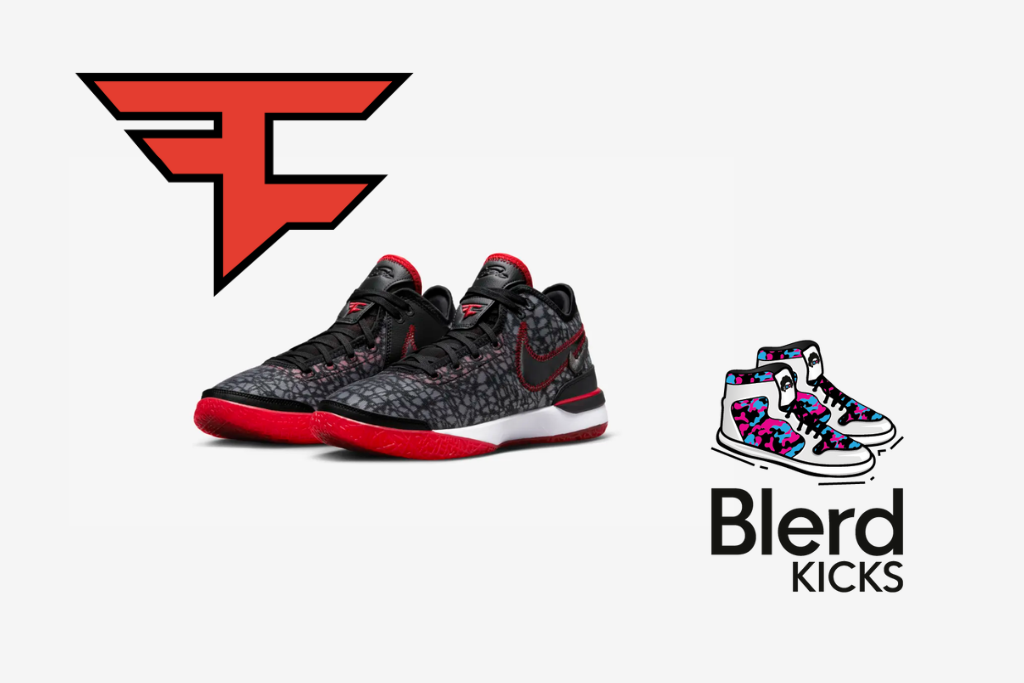 Faze Clan x Nike Lebrons – Blerd Kicks
Nike and FaZe Clan have teamed up to bring you the LeBron NXXT Gen x FaZe Clan sneakers, a perfect blend of sports, gaming, and culture. The sneakers come in a sleek black and university red colorway and are priced at $160.00.
Nike stealth dropped this one late on March 9th. I like the double Nike swoosh and the Faze clan logo accents on the lace locks. It is hard to go wrong with a black and red colorway. These being lowtops make the shoe look a lot less bulky than many of the Lebron silhouettes that have been released in the past.
The sneakers come in a range of sizes, catering to both men and women. From size M 3.5 / W 5 to M 18 / W 19.5, there's a size for everyone to rock these amazing kicks.
These sneakers are not only a statement of style, but they're also a symbol of collaboration between two giants in their respective industries. FaZe Clan, one of the world's biggest esports organizations, has partnered with LeBron James, one of the greatest basketball players of all time (arguably the goat). It truly is a statement of the crossover appeal of gaming with every other popular aspect of society now.
So, whether you're a sneakerhead, a gamer, a basketball player, or simply someone who appreciates a good collaboration, the LeBron NXXT Gen x FaZe Clan sneakers could be a dope addition to your collection. Will you be picking these up? Let us know on our social media @blerdofficial. The Faze x Nike Lebrons are available via SNKRS.