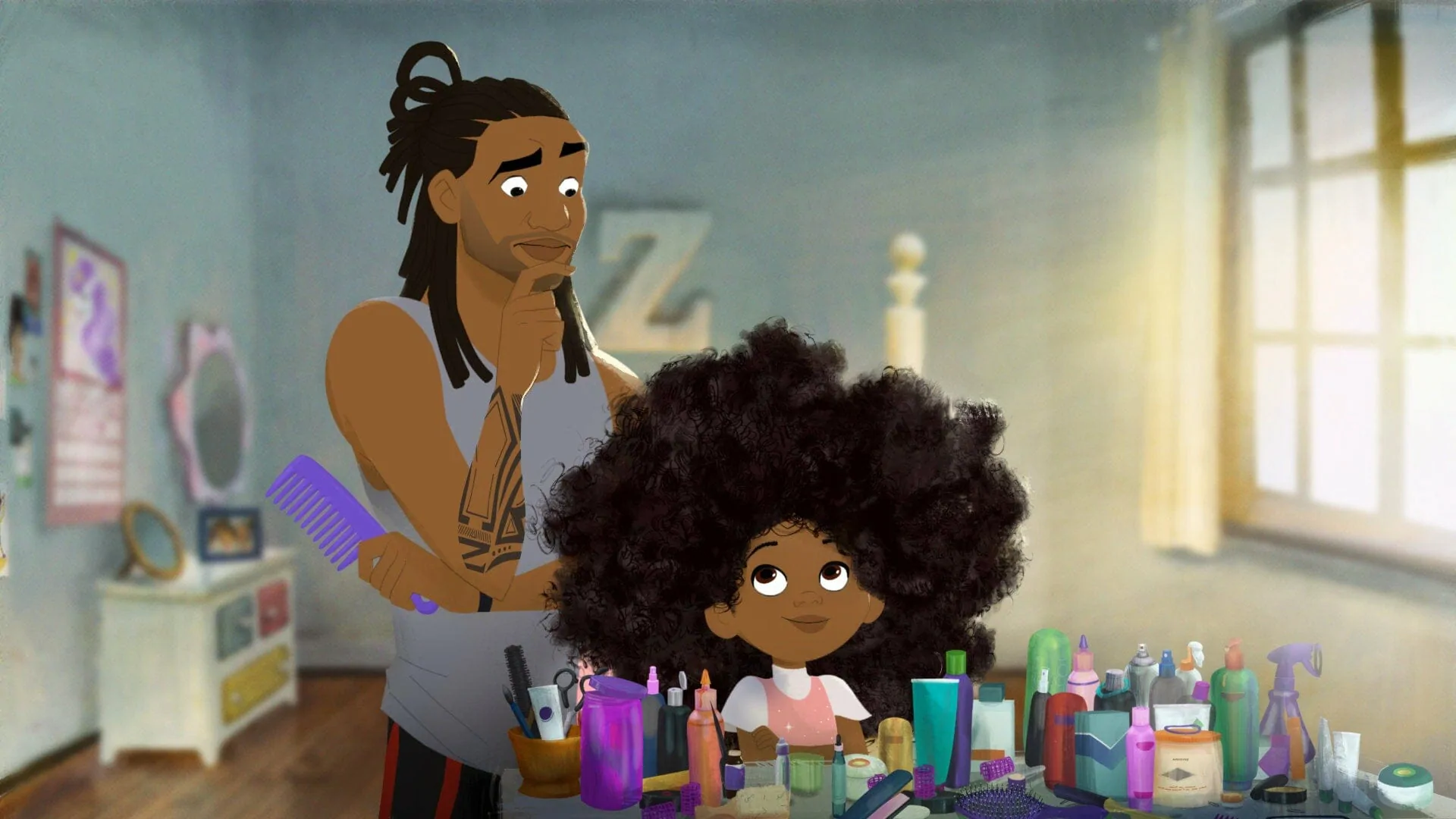 The Oscar Award Winning Hair Love: Why We Should Embrace Our Black Women's Hair
Oh No! Mommy is not home and you girls have got to get to school!
"Son, throw some pants on!"
"Xara, Mila, come here girl!  I have to do something to your hair"
*Sits there staring at my 8 and 2 year old babies as their curly afros stare back at me in the bathroom mirror*
"What am I going to do with this hair?"
That is the natural reaction most fathers have as they are faced with the inevitable first instance where Mom is out of town, or unable to do their daughter's hair.
Me, being a father of 2 black girls with natural hair is almost like a science project that you are scared to mess up.  I see the effort it takes my wife to get my daughter's hair done on Saturday night or Sunday morning before we head to church and it is amazing to see every time.
What broke my heart was hearing my oldest daughter say "I wish I had hair like M" (Her white friend at school) I instantly came up with all of these superlatives trying to encourage her and her beautiful black hair.
Growing up, my sister and I were raised by a single father. He often struggled to tame the beast that was my sister's mane. I watched my dad take my sister to his sisters, nieces, and girl friends at work trying to learn different ways to tame my sister's multi-ethnic hair. I knew having daughters, I would have to bravely face this task at some point in fatherhood.
Here comes Hair Love, a short film from Sony Pictures Animation based on the book by Matthew A. Cherry.
It is a dialogue-free, animated film that speaks volumes with as little as a handful of encouraging words from a hair video tutorial voiced by the one and only Issa Rae. The Film truly speaks for itself. Please take a look below:
Sony Animation has come with some heat this year with Into the Spider-verse, Angry Birds 2 and Peter Rabbit but this one hit home as it should with all black fathers.
This film made me think twice about how I build the confidence of my girls. They may not have the same type of hair as their friends but that doesnt make it any less beautiful. At least, you have the ability to have unique styles that not many others can copy! You can truly be unique and beautiful at the same time!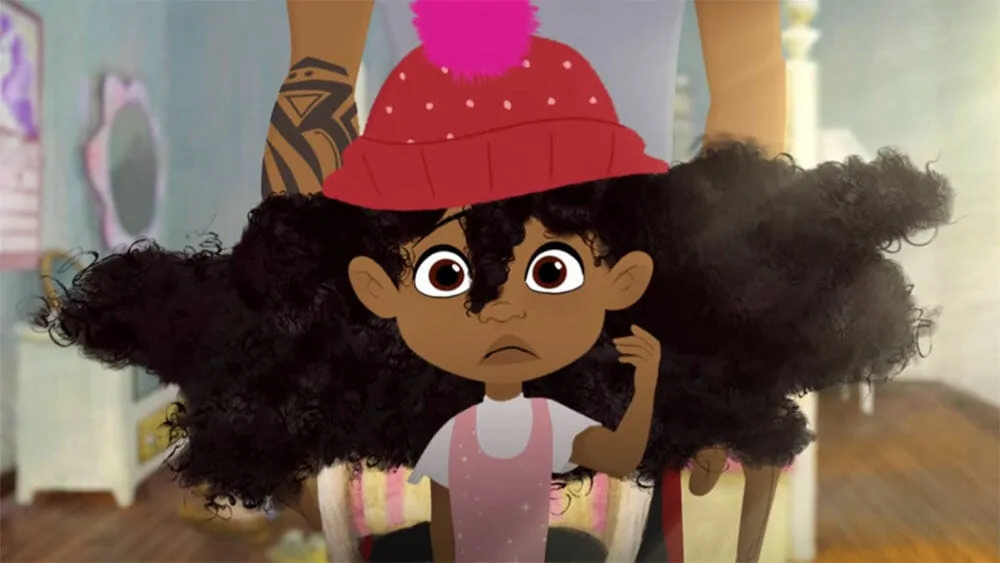 This week has brought some really motivational highlights that I have been able to share with my daughters.
Miss Universe, Zozibini Tunzi, a South African woman with the intellect of a top scientist and the beauty and fierceness of a runway model managed to be Miss Universe. A title that has only been given to a handful of black women since the pageant started in 1952. But she became the first woman in history to win the beauty pageant title rocking her natural afro-textured hair.

Zozibini Tunzi has a lot of excellent traits but the words she gave when she won this award will resonate with me for the rest of my life.
"I grew up in a world where a woman who looks like me, with my kind of skin and my kind of hair, was never considered to be beautiful… I want children to look at me and see my face, and I want them to see their faces reflected in mine."

Zozibini Tunzi – Miss Universe
This is the perfect time for us men to acknowledge that everything about your body, your hair, your smile, your quirkiness and your confidence.  I will be here continuing to build you up while you go out there and SMASH those barriers for not only women but women of color!  Keep it up Queens!