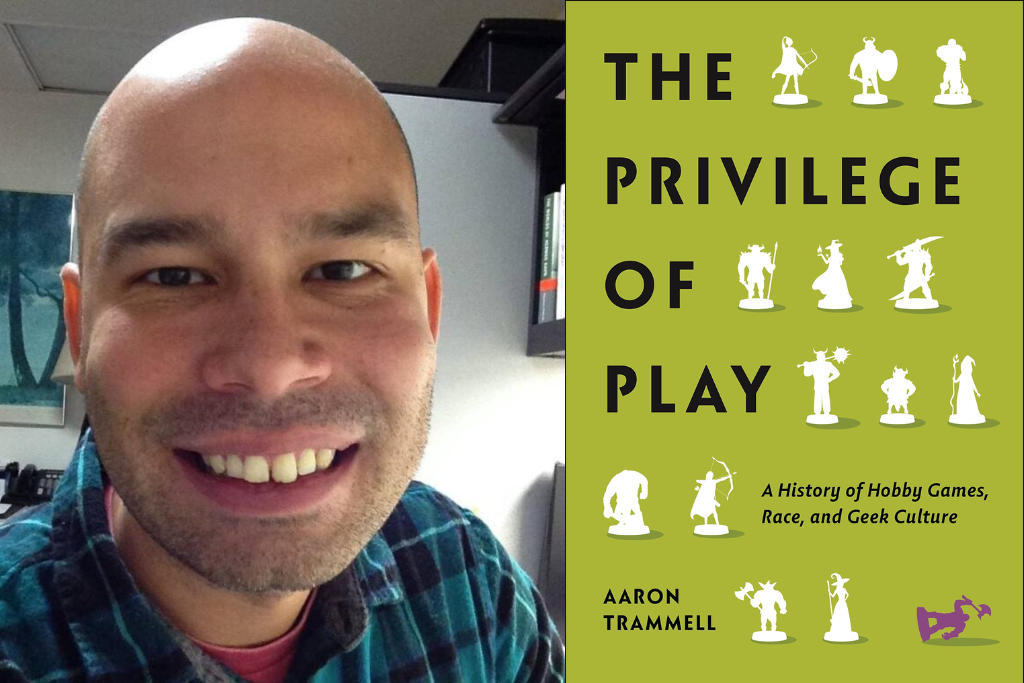 Historical Racism in Geek Culture – THE PRIVILEGE OF PLAY
Geek culture has never been more mainstream than it is now, with the ever-increasing popularity of events like Comic Con, transmedia franchising of the Marvel Cinematic Universe, market dominance of video and computer games, and the resurgence of board games such as Settlers of Catan and role-playing games like Dungeons & Dragons. Although comic book stores and hobby shops are seeing an influx of BIPOC gamers, these spaces and communities remain overwhelmingly white, male, and heterosexual.

The Privilege of Play: A History of Hobby Games, Race, and Geek Culture by Aaron Trammell (NYU Press—April 18th, 2023) contends that in order to understand geek identity's exclusionary tendencies, we need to know the history of the overwhelmingly white communities of tabletop gaming hobbyists that preceded it.
Aaron was recently interviewed on NPR's Code Switch about "Rolling the dice on race in Dungeons & Dragons," and was quoted in PBS Newshour's report on "a new generation of gamers pushing for inclusivity." The book is also available for excerpt or review.
Trammell begins by looking at how the privileged networks of model railroad hobbyists in the early twentieth century laid a cultural foundation for the scenes that would grow up around war games, role-playing games, and board games in the decades ahead. These early networks of hobbyists were able to thrive because of how their leisure interests and professional ambitions overlapped. Yet despite the personal and professional strides made by individuals in these networks, the networks themselves remained cloistered and homogeneous—the secret playgrounds of white men. Blerd asked Trammell why this work was important to them:
Trammell catalogs how gaming clubs composed of lonely white men living in segregated suburbia in the sixties, seventies, and eighties developed strong social networks through hobbyist publications and eventually broke into the mainstream. Early hobbyists considered themselves outsiders, and Trammell argues that their perceived denial of white male privilege continues to define the socio-technical space of geek culture today. By considering the historical role of hobbyists in the development of computer technology, game design, and popular media, The Privilege of Play charts a path toward understanding the deeply rooted structural obstacles that have stymied a more inclusive community, and finally considers how digital technology has created the conditions for a new and more diverse generation of geeks to take center stage.
About the Author: Aaron Trammell is Assistant Professor of Informatics and Core Faculty in Visual Studies at UC Irvine and author of Repairing Play: A Black Phenomenology. He is Editor-in-Chief of the journal Analog Games Studies and was an honoree of the hobby game industry's prestigious Diana Jones Award.