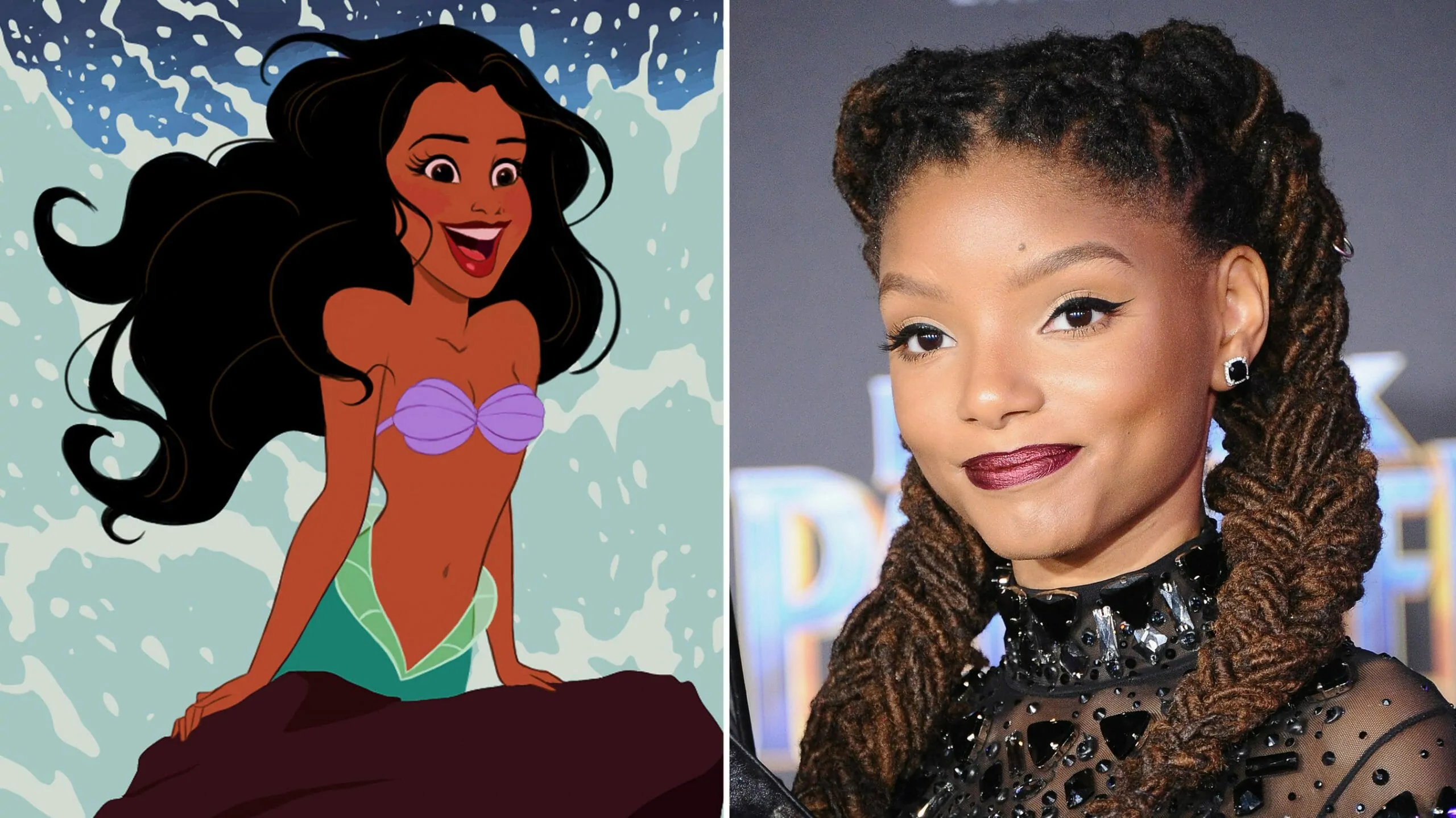 I Root for Everything Black – Disney's Representation Efforts
---
First off, shout out to Issa Rae for starting the trend. Second, this is not against any non-person of color, but by being a person of color myself, I have to pull for people that look like me.
As the editor at Blerd.com, I would like to recognize Disney for their recent efforts in representation of melanated characters in their classic movie remakes. I know many of our readers are are thinking "Why do we want to recognize Disney?" and "what about Disney's racist past?" but part of moving forward is recognizing your mistakes and growing from them. It is important to recognize that Disney (even though you could also argue that they are just cashing in) has made efforts to be more inclusionary even with some of the backlash they faced.
As you may or may not know, Disney recently announced that 19 year old singer & actress Halle Bailey (you may recognize her and her sister as Chloe and Halle from Grown-ish) will play Ariel in their live action version of The Little Mermaid. This was met with a huge backlash with "traditional" *cough prejudiced* fans of the series sending angry tweets with the #notmyariel hashtag since the announcement. Unbelievably, this hashtag is still being used months later. Even in the face of this, Disney did not budge and stood their ground on picking this actress.
This is not the first time that Disney has chosen a more melanted person to portray a classic Disney princess. More than 20 years ago, another black singer/actress, Brandy Norwood, played the role of Cinderella in the made for television version of the classic movie. The cast also included the late great Whitney Houston, as the Fairy Godmother. Let's also not forget about Disney creating Princess Tiana from 2009's "The Princess & The Frog."
Most recently, Will Smith played the role of Genie in the 2019 remake of Aladdin. The 2019 Lion King remake featured a predominantly black voice acting cast with Beyonce even voicing Nala. In addition to the voice acting, Beyonce also was an executive producer for The Lion King: The Gift album which features notable African American producers. The Lion King 2019 went on to become one of the highest grossing movies of all-time.
When Aladdin, The Lion King, and The Little Mermaid were first released, I was just a child. Now my children will be able to see these same great classics, but featuring people that look like them. More than ever I personally recognize how important positive representation in media is for black children. Disney, please keep it up.