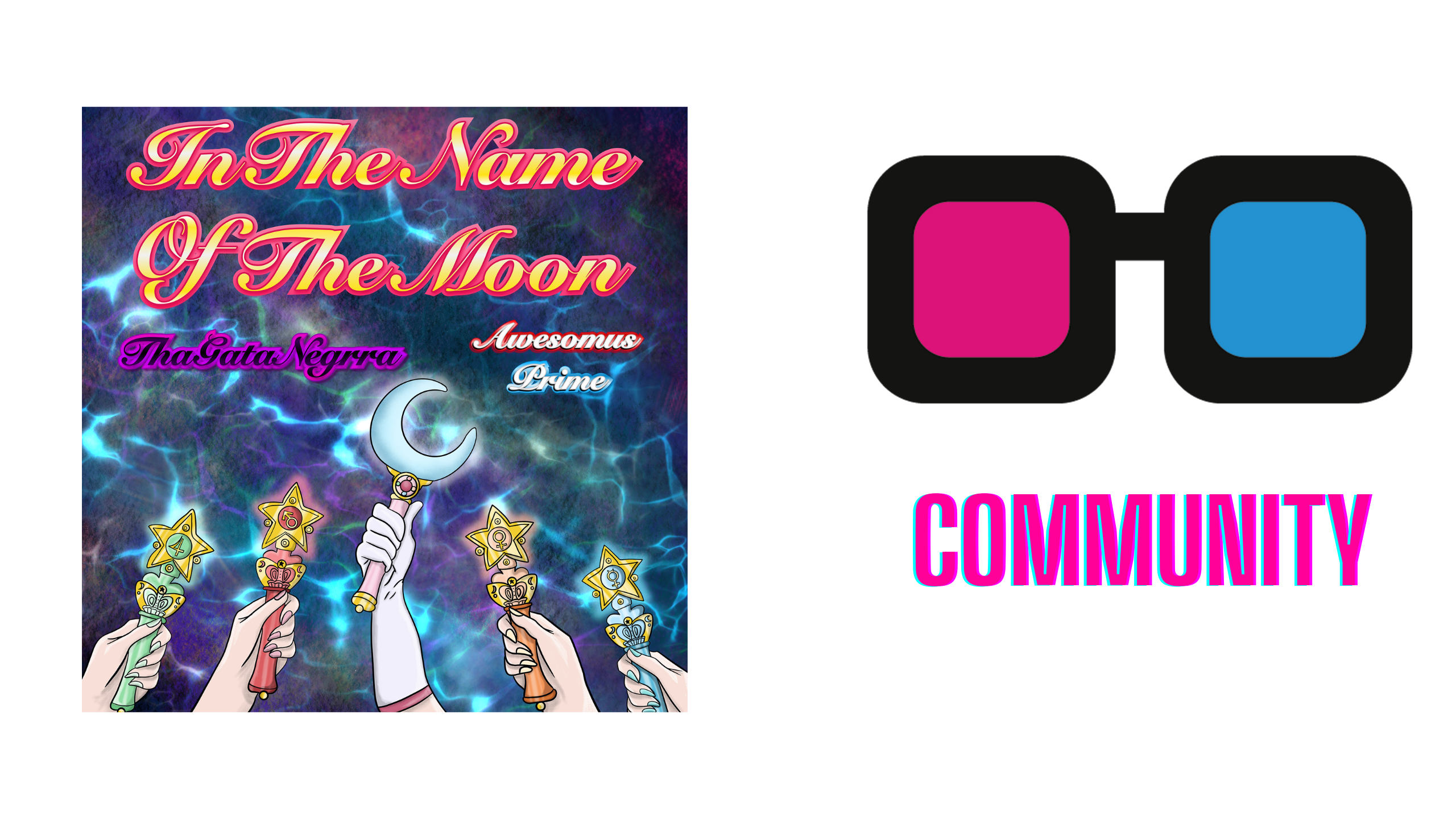 In The Name Of The Moon – Blerd Community
Newark, NJ- Coming October 21, 2022 ThaGataNegrra and producer Awesomus Prime bring you "In The
Name Of The Moon " released under Kawaii Kunai. A Sailor Moon Nerdcore hip hop/pop track that
explores the friendship and love of the Sailor Scouts. With well crafted and poetic lyrics by Newark, NJ
native, ThaGataNegrra, she sends you back to the time you first saw the Scouts fight for Love and
Justice. Producer, Awesome Prime, focused on a melodic and eerie sound to compliment Gata's
structured delivery to transport you to the Moon Kingdom itself.

Nerdcore Goddess, ThaGataNegrra, is no stranger to music. She has been performing and writing her
nerdy stories and lyrics about being a bi black woman in the hip hop scene for well over a decade.
Recording tracks with a flair for anime and Japanese fashion and culture while staying true to her
Wakanda Forever attitude. She has released two full length albums and has no plans of stopping,
ThaGataNegrra has joined forces with Awesomus Prime as one of the newest recording artists with
Kawaii Kunai and has ramped up performing at conventions in the North East circuit.

Awesomus Prime is the household name in nerd infused music, but this is the first Nerdcore hip hop
production they've accomplished. With six projects under they're belt, Prime has plans to release a lot
more music well into 2023. Since the birth of Kawaii Kunai, Awesomus Prime has worked tirelessly to
help other independent nerdy artists release music, get booked and perform at conventions all while
maintaining a steady release schedule of their own.

ThaGataNegrra and Awesomus Prime wanted to share their love for Sailor Moon and the Sailor Scouts
with everyone who's ever thrown their hand to the sky and shouted "Moon Crystal Power… Makeup!"
They hope you enjoy the song and the theme of friendship, helping those around you and never backing
down in the face of adversity.

For more information, booking, promo request or to arrange an interview, contact Kawaii Kunai at
[email protected] or 609-451-1521 Awesomus Prime and ThaGataNegrra's music is
available on Spotify, Amazon Music, Apple Music, YouTube Music and Band Camp.
Kawaii Kunai
https://beacons.ai/kawaiikunaimusic
Awesomus Prime
https://beacons.ai/awesomusprime
ThaGataNegrra
https://beacons.ai/thagatanegrra