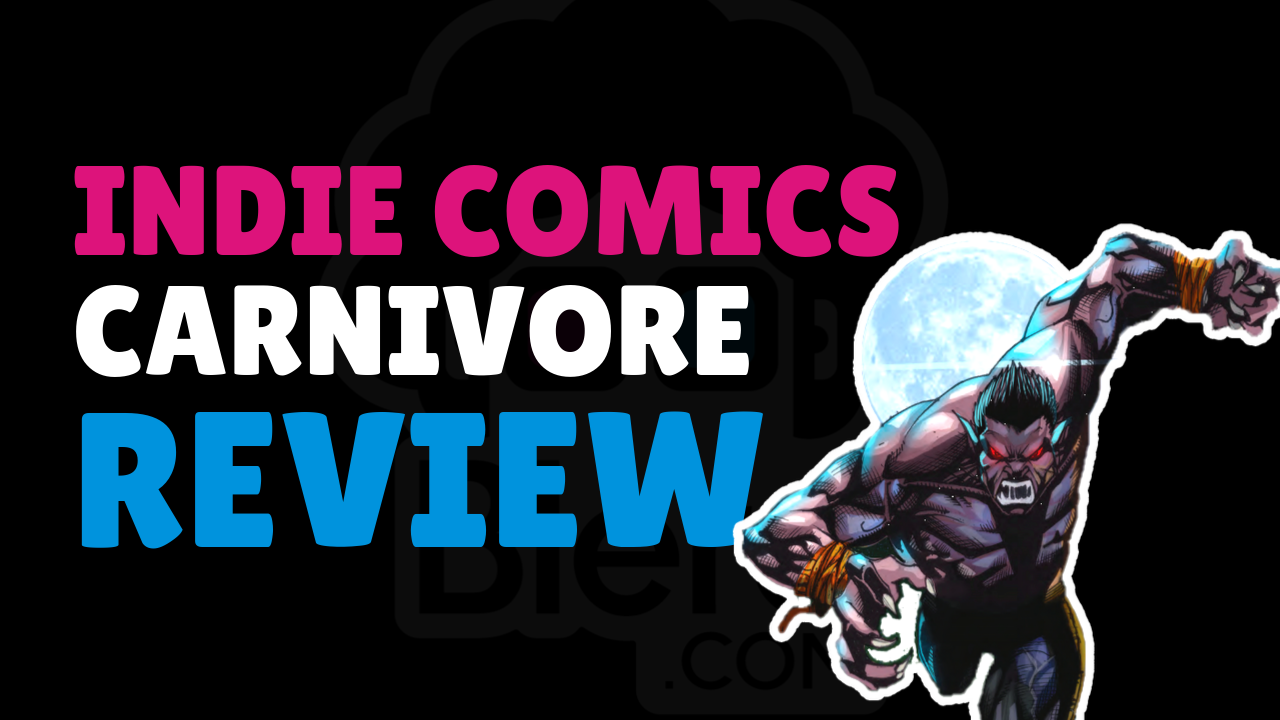 Indie Comics: Carnivore
Carnivore #1 – Written and Created by Dwayne Welch
This month's Indie Comic comes straight from the mind of Dwayne Welch. Dwayne reached out and let us preview a copy of his debut comic called Carnivore. This one fits right in with the October Halloween theme. As you can see from the cover art, the main protagonist of Carnivore is a demon-saint anti-hero.
In Carnivore #1 the government is attempting to hunt down a monstrous creature who they believe kidnapped an orphaned young man, only to discover the situation was way more complex than they originally anticipated. You can tell flipping through the first edition of Carnivore that Dwayne put a lot of heart in this project, as the artwork and story are very high quality. Dwayne's extended team includes:
Drawing and ink by Emma Jones
Coloring by Ellis Carlos
Lettering by Justin Birch
Cover by Pow Rodix
Cover Color by Davi Comodo
Variant by Marcelo Mueller
I personally enjoy when a story opens up right to the action. One of my favorite parts of Carnivore is that it doesn't create a long drawn out build up before things are happening. Carnivore is immediately seen bursting out a building rescuing two people on the first page. I immediately was like "what is this thing/man/creature." The following pages are onlookers trying to figure out the same thing.
This is the beginning of something that has been in works for decades actually. I came up with Carnivore when I was a little kid growing up poor in the South. He was a representation off me rebelling against my surroundings and he was a clear source of inner-strength. Anyone who was a nerd can relate to a character like Carnivore because most people only see the exterior and not know the raging inferno of dreams on the inside. Carnivore is my "you can't judge a book by his cover.

Dwayne Welch – Creator
Carnivore left me with a lot of questions such as can he control his transformation, what is Carnivore's motivation, and how did he get this power. The first edition throws you right into the action, but now I want to know more about the background story. I will not spoil any more of this comic, as some panels have already been included above. Make sure to check out more of Dwayne's work on the Black Nerds are Super Heroes page on Facebook. Let us know what your first impressions are in the comments.