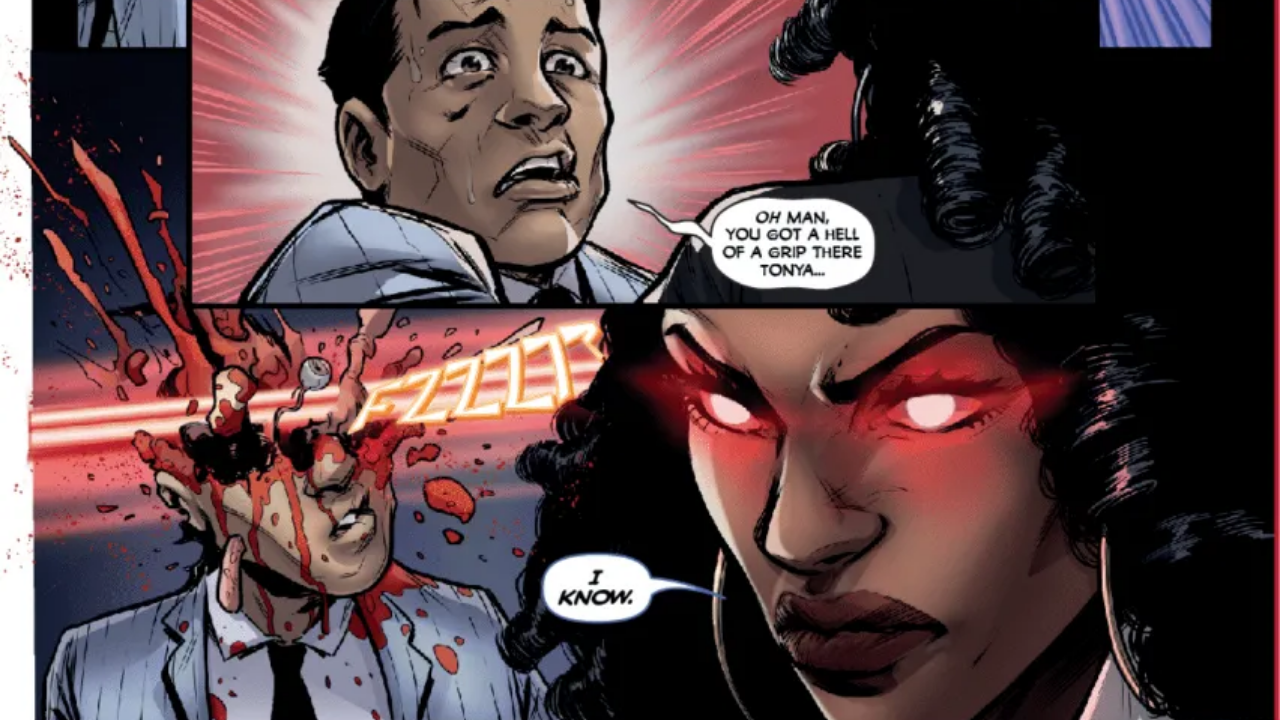 Indie Comics – The Antagonists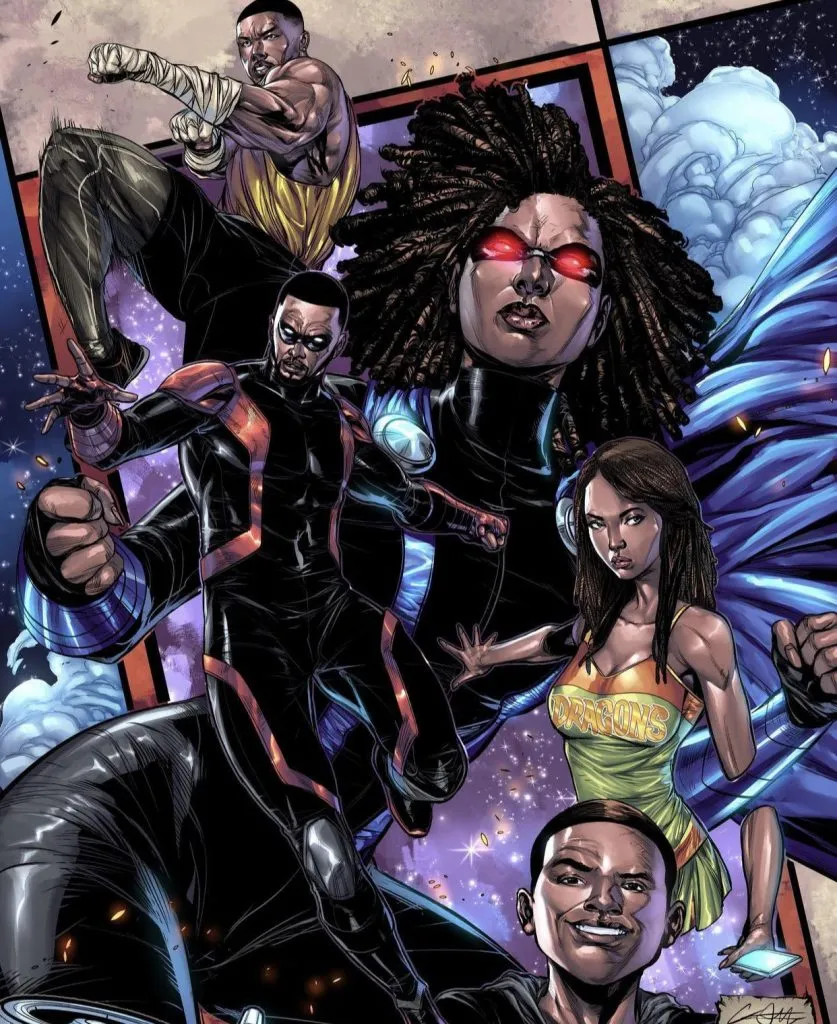 Indie Comics – The Antagonists
This month' indie comic comes from Godhood Comics and is called the Antagonists. Written and created by Tyler F. Martin and co-created by Felipe Dunbar, the Antagonists is about supervillains that actually successfully take over the world and then retire (because else what would you do after actually succeeding?) Notable Producer & Filmmaker Noel Braham has recently acquired the television rights for the series.
I read through the first 3 issues and absolutely loved the characters. The first issue starts with Tonya Eval (great name and great hair) getting screwed over for a corporate promotion. When her work colleague that leap frogs her for the promotion starts a conversation, all she can do is imagine laser beaming their head off à la Homelander from The Boys. However, Tonya is married and a parent, so she keeps her composure. The beginning of the story is something I can definitely relate to being Black and working in corporate.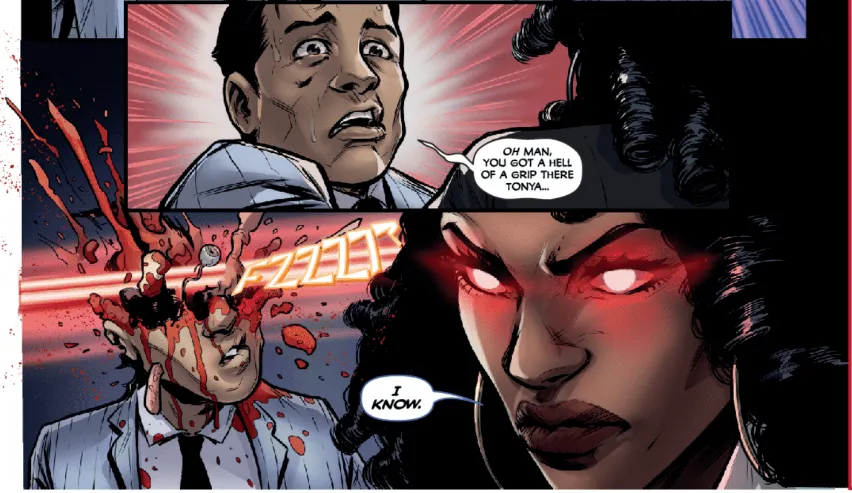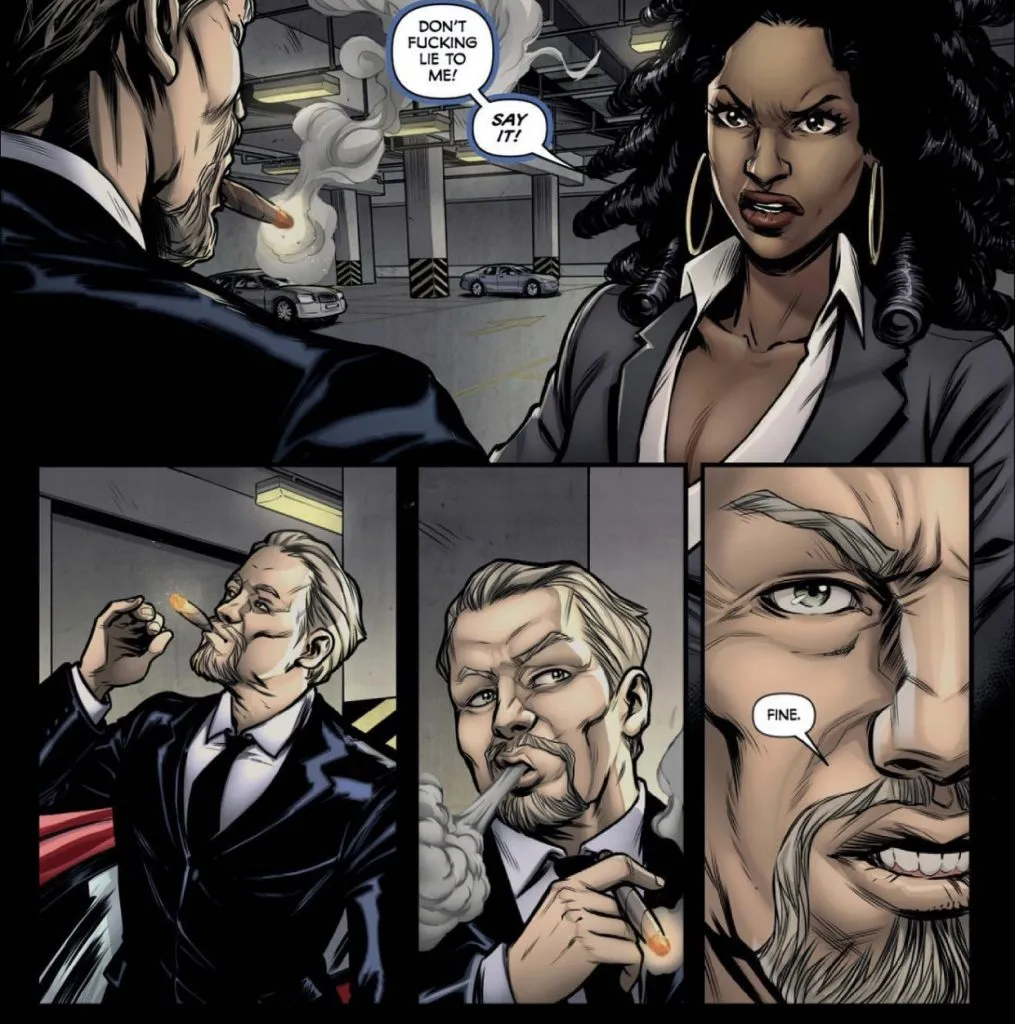 "We are extremely excited to work and deepen our relationship with Tyler and Godhood Comics in developing this dynamic franchise. Being that Tyler and I hail from the same hometown; this is definitely a full circle moment. The Antagonists provides a fresh and innovative perspective into topical issues and characters that aren't typically represented in mainstream Hollywood."

Noel Braham via press release
Tonya is not the type to be crossed. The end of issue #1 dives into Tonya's past when she was known as Ultima – one of the worlds most feared villain's! She is joined by her husband Destructus as they institute radical change across the United States.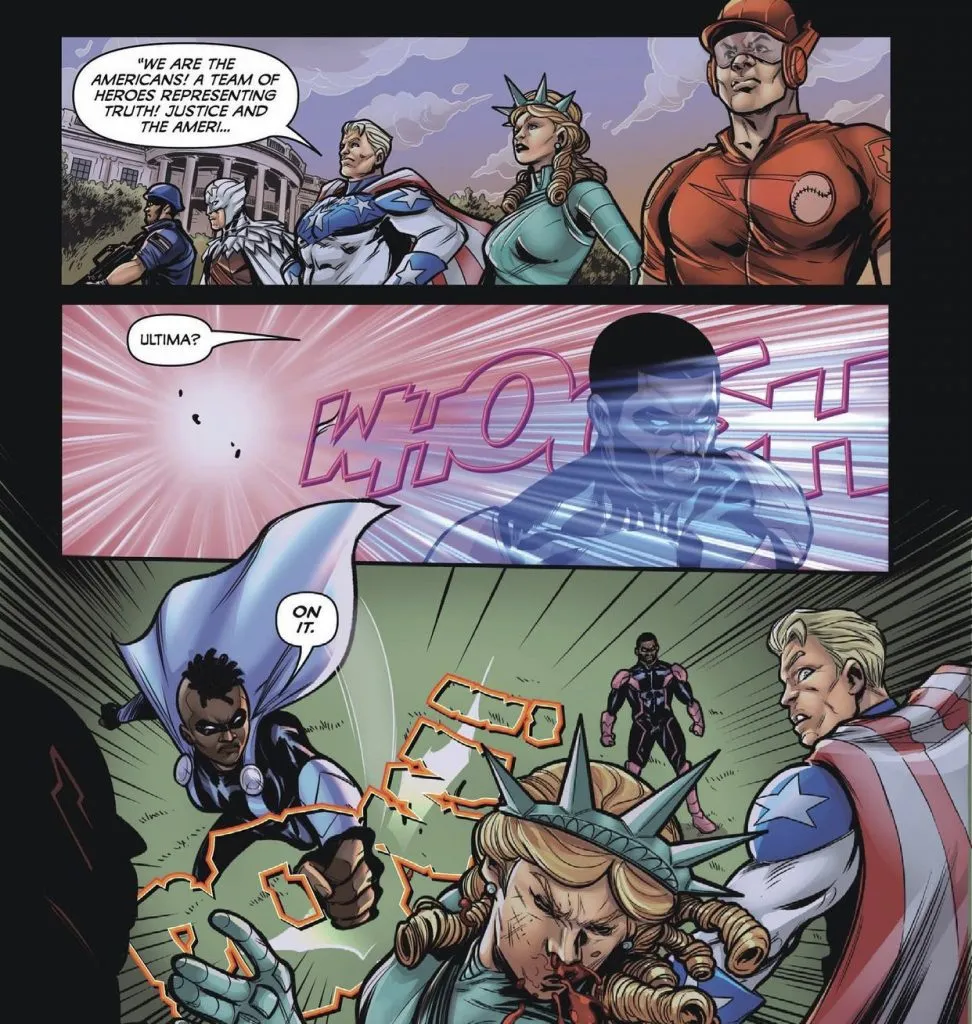 After fighting some very colorful American heroes, the duo decides to live a "normal life" and raise children in the suburbs; each with their own individual quirks. Of course, after you dismantle the system that is not going to be allowed to happen. That is a much of the story as I will give up, as the Antagonists was a great read and I would hate to spoil it.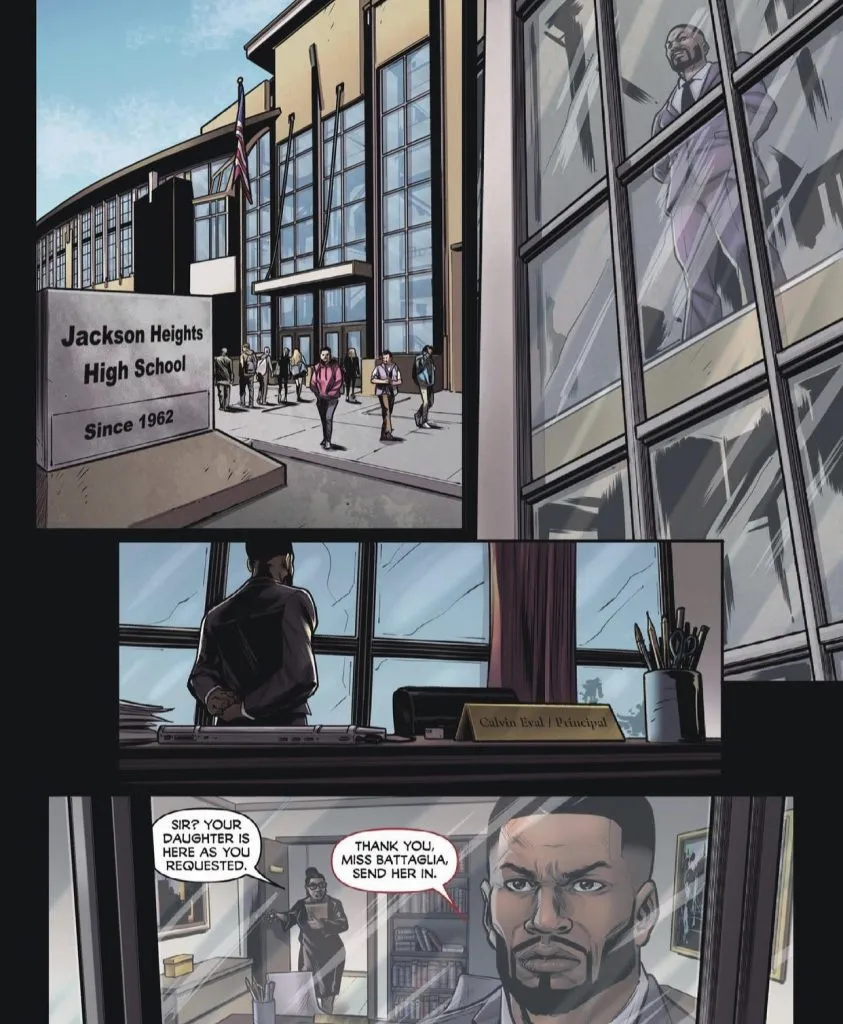 The Antagonists was an extremely enjoyable read that I urge you to check out. For more information or to support the comic make sure to follow the Godhood Comics IG page.
ABOUT NOEL BRAHAM
NOEL BRAHAM is a writer, director, and producer who was recently nominated for two Daytime Emmy awards for his latest project, WATCHTOWER – Outstanding Special Class Directing and Outstanding Special Class Short Format Programming. A survivor of homelessness, and stark advocate for disenfranchised communities, Noel uses his creative platform to weave elements of social justice into his work, as well as using his voice to diversify traditional landscapes into his own world view. Noel's philanthropic accolades include the role as founder and co-director of the Micheaux Film Festival – a multicultural film festival that champions avant-garde and diverse independent filmmakers who create thought- provoking and entertaining content, operating outside of Hollywood's traditional financing system.
For more information and updates on Noel's upcoming projects, please visit:
www.noelbraham.com/meet-noel
ABOUT GODHOOD COMICS
Godhood Comics is a black owned and independent comic book publisher based in Atlanta, Georgia. We write, create and publish comic books featuring diverse characters and concepts that highlight stories of primarily people of color. Diversity is our endgame, we strive bring stories that have been put on the back burner to the fore front. Stories by us, about us, for all. For more information visit: www.godhoodcomics.com