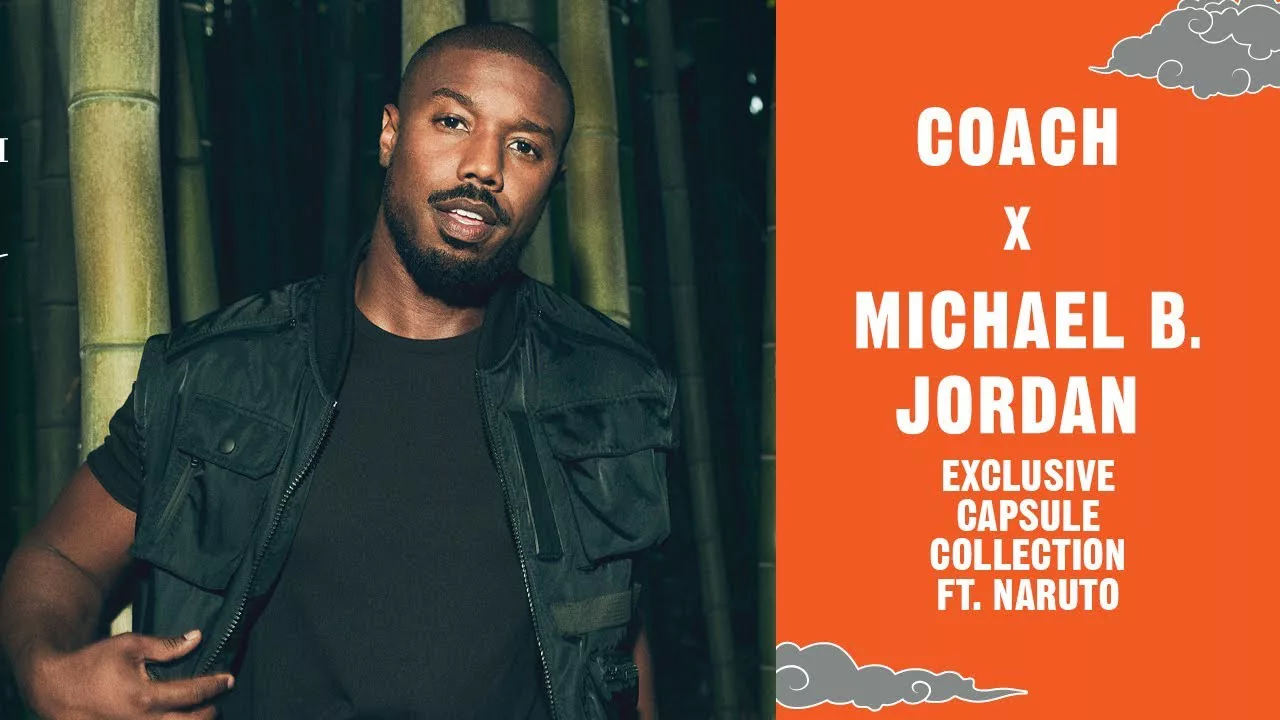 Michael B. Jordan x Naruto x Coach Capsule Collection
Michael B. Jordan has teamed up with Coach to bring together a super dope capsule collection inspired by the iconic anime Naruto. You most likely know him as Killmonger from Black Panther, or in his many other roles in movies such as Creed, Fruitvale Station, the Fantastic Four, or if you stretch way back even the Wire.
Naruto is a blerd favorite and our social media's lit up with the news today. It is a great time to be a fashion forward blerd with so many anime and gaming themed pieces being released by major brands. Jordan is a huge anime fan himself and is quoted via highsnobiety saying "Anime is something that was a big piece of my childhood, my adult life, and my creativity," and lists his favorite anime series as Naruto: Shippuden, Dragon Ball Z, Attack on Titan, Gundam Wing, and Gundam: Wing Endless Waltz.
I have a whole lifetime of practicing to imagine to be someone who didn't look like me," says Jordan, recalling his childhood days playing X-Men on his mom's couch. "That's the difference of growing up in a world without true representation.

Michael B. Jordan via Highsnobiety
You can see that from the quote above, representation matters to Jordan, which is something we can stand behind. The Coach x Michael B. Jordan collab features shirts, sneakers, backpacks, fanny packs, boots, pants and more inspired by Naruto. Prices range anywhere from $95 for a t-shirt to $1,500 for a 3-In-1 Parka. The collaboration is all available now and can be found on Coach's site here.
Will you be copping any of the items from this collaboration? Let us know in our comments below or our socials.