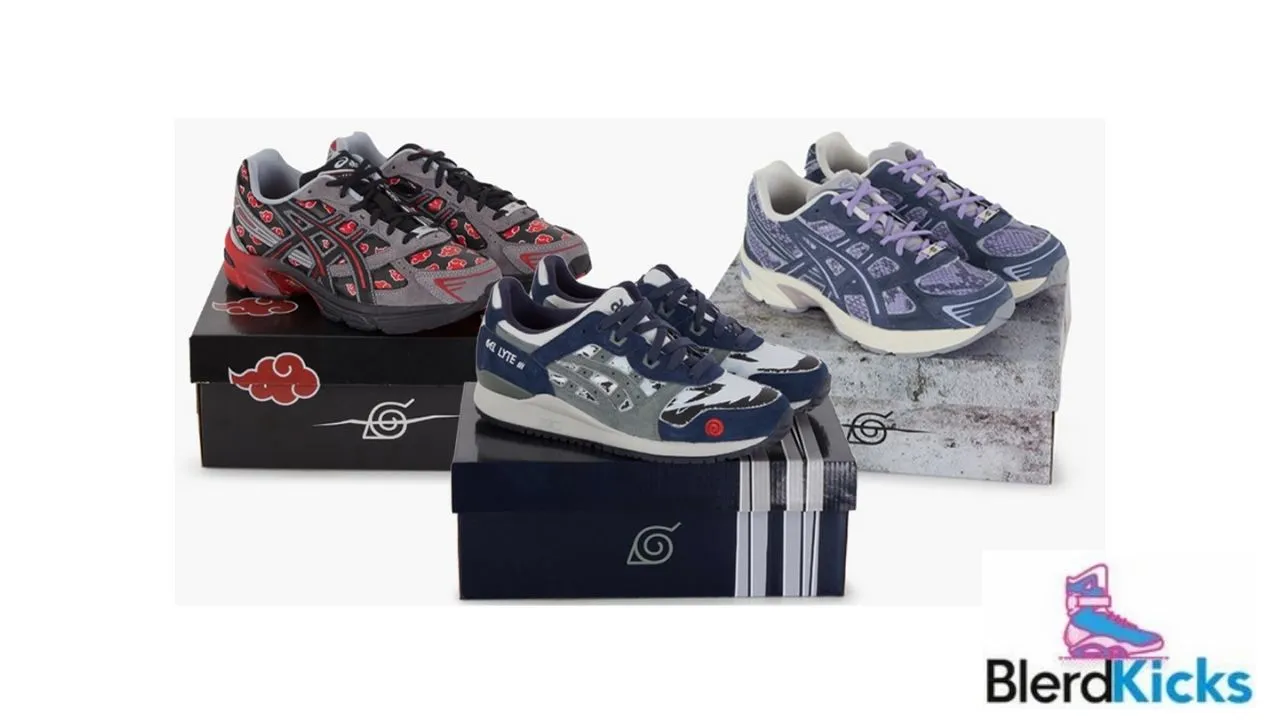 Naruto X ASICS Collection – Blerd Kicks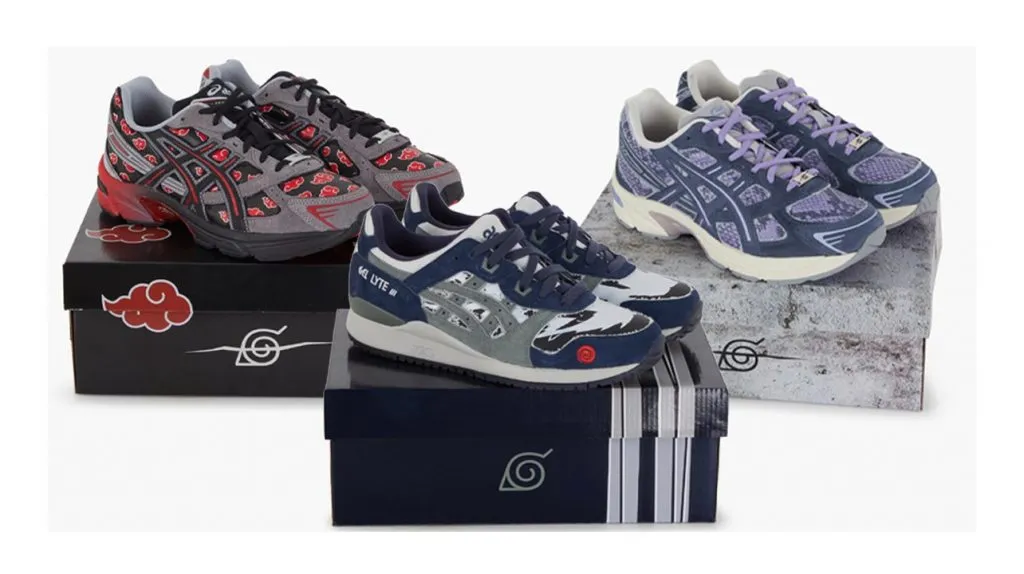 From the desk of French TV show host and pop culture, expert Sebastien Abdelhamid officially launches his Naruto Shippuden x ASICS collection. The collection was unveiled to the public at a special event at Le Grand Rex in Paris. There are three shoes in the collection. Two are GEL-1130s, one for Sasuke and the other for Itachi. The other is a "Kakashi" GEL-LYTE III. All three feature tear-away uppers with hidden designs on the underlayer, as well as their own special box.
The "Sasuke" GEL-1130 features the character's Rinnegan Sharingan on the tongue and has a hidden purple snake pattern, a nod to Aoda, Sasuke's summoning snake. It also comes with a second set of "rope" laces inspired by Sasuke's outfit.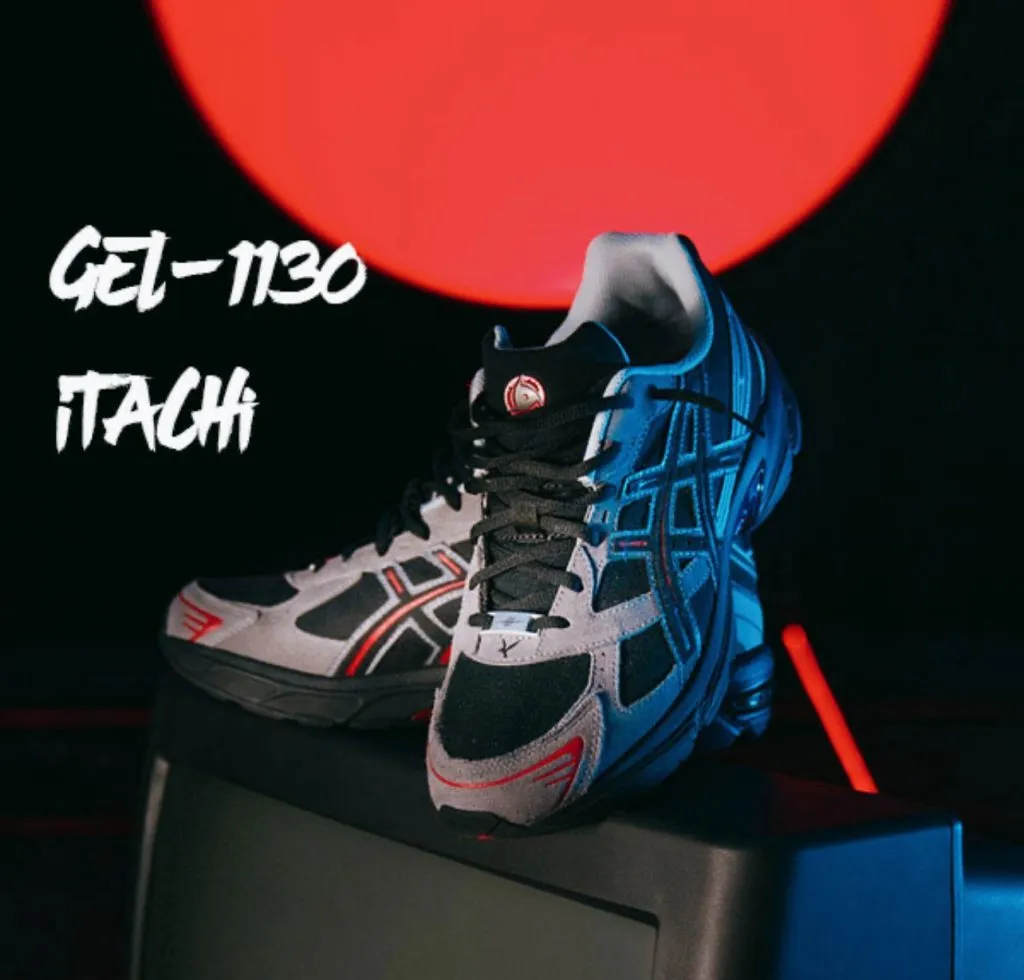 Itachi's pair features his Mangekyou Sharingan on the tongue, the "Shu" kanji from his ring on the heel, and a hidden Akatsuki cloud print.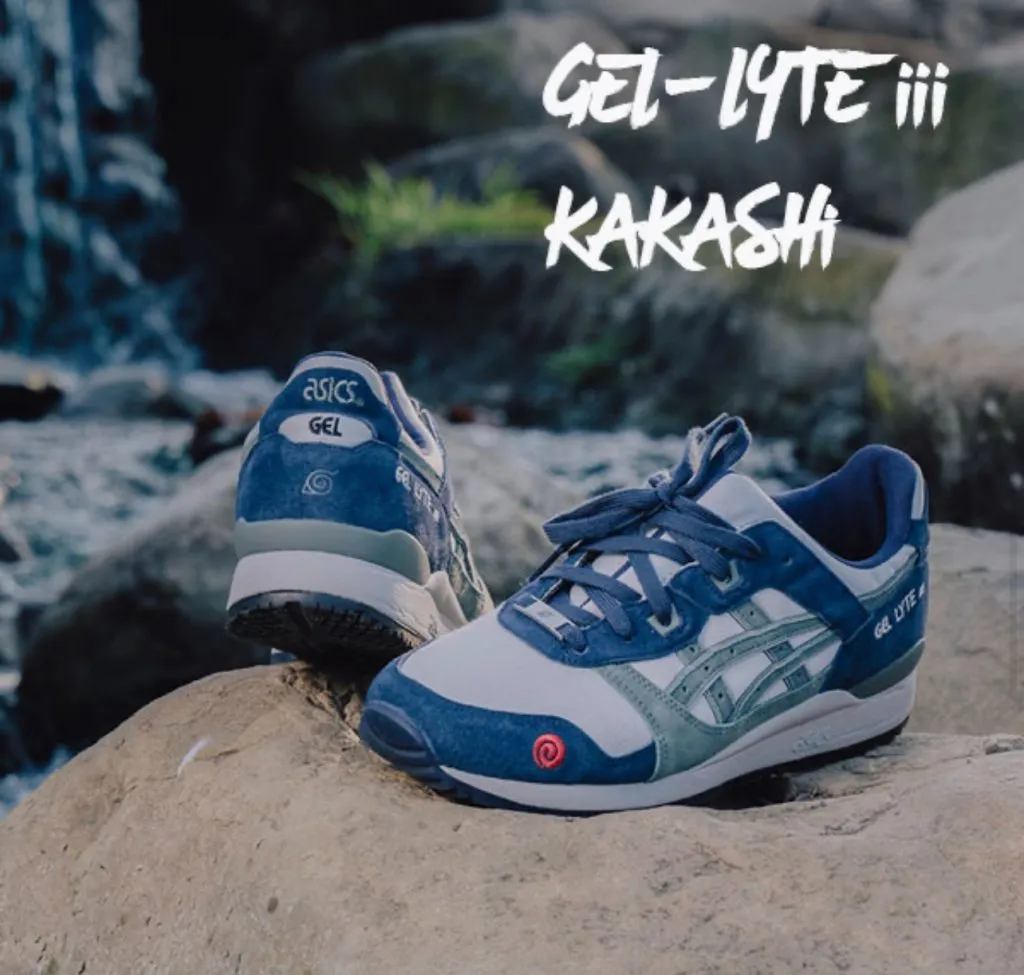 The tongue on the "Kakashi" GEL-LYTE III also features his Mangekyou Sharingan, while the hidden layer features a lightning pattern that nods to his Chidori technique.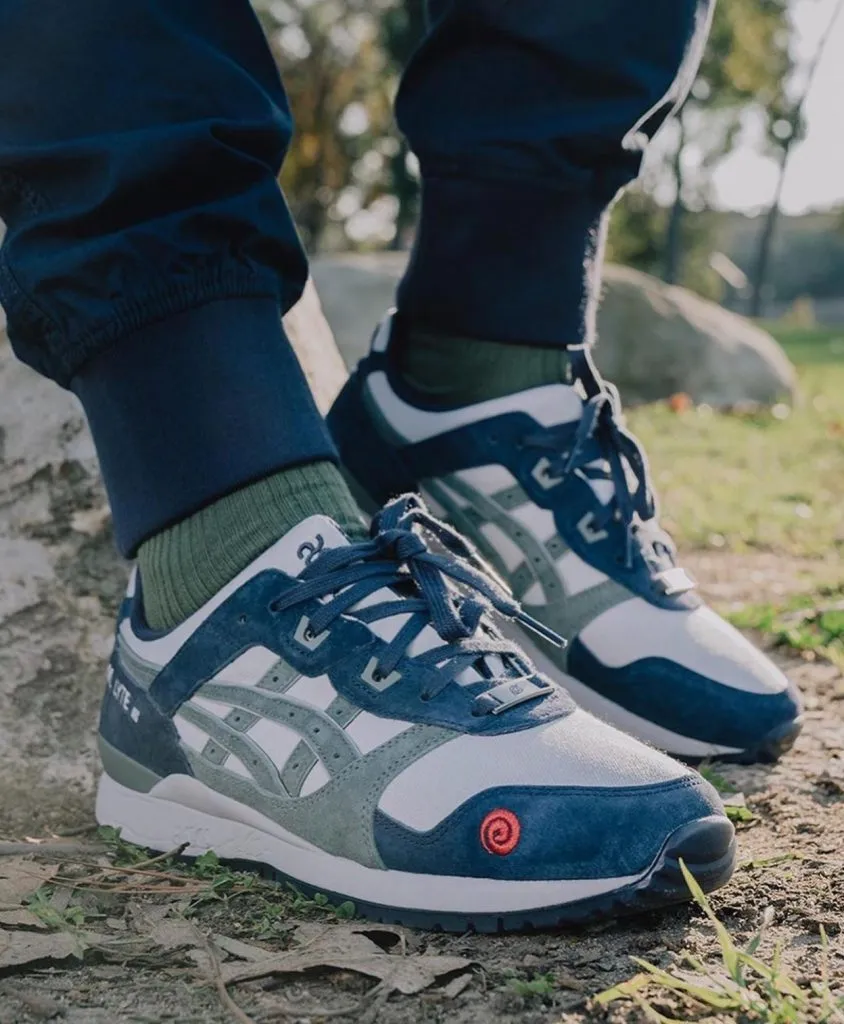 Unfortunately, this collab is only an overseas release at the moment I know plenty of Blerds that would love for these shoes to come out in the states. Is this the best official anime sneaker collaborations to date? Let us know on our socials on Blerdofficial