Nintendo Direct 2019 – The 5 Things You Need To Know
---
#1 Super Nintendo Coming to Switch
And all the 90's kids go crazy!!! Nintendo is finally making a sincere effort to bring classic SNES games to the Nintendo Switch. As more powerful portable than its DS predecessor, this should be enough to make most of you upgrade if you haven't already (especially if you were not able to cop an SNES mini). While the list below is missing a few titles, we are still excited to see the library start to unfold. The SNES Switch games are actually releasing tomorrow and are FREE ("free") with the $20 annual subscription to Switch Online. And yes, there is a new SNES controller coming too.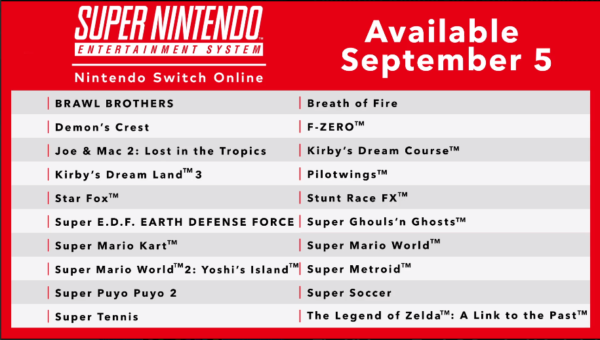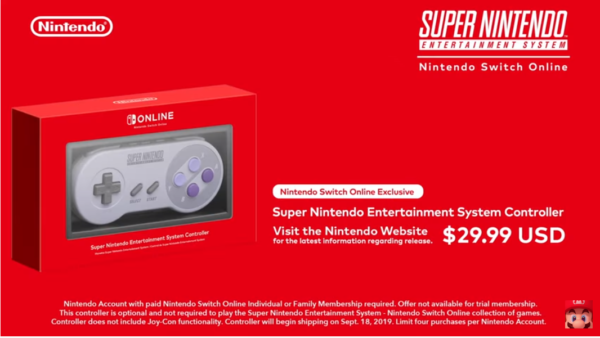 #2 New Smash Ultimate Characters
Your new main in Smash Ultimate is here…Terry Bogard. For our younger audience, Fatal Fury was THE fighting game on the Neo Geo. For our older audience, you probably only actually knew one or two people that owned a Neo Geo. Terry is slated to be released later this year in November. Joker from Persona 5, Dragon Quest's Hero, and Banjo and Kazooie (releasing today) were also mentioned.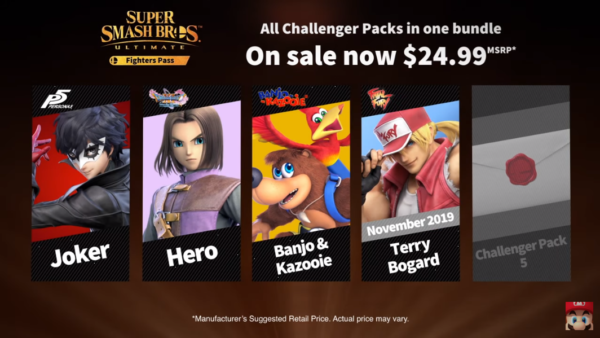 #3 Overwatch to Switch
Overwatch was amazing on PS4/Xbox and PC, but I cannot see this being an amazing experience on Switch. Even though the game is a bit older now, the Switch feels like an underpowered console to run this game on. Part of the experience of Overwatch is the beautiful character and world design. While enhanced controls are promised, this port may be a pass. However, it is nice that you get 14 character skins and a 3 month subscription to Nintendo Switch Online bundled in with the purchase. Overwatch on Nintendo Switch is set to release on October 15th.
#4 Pokemon Sword and Shield
Four features of Pokemon Sword and Shield were announced, with the first being the most we are excited about:
Customize Your Look (you can even get braids!)
Pokemon Camp (similar to growth features we've seen in the past)
Curry, on Rice (yes you will be making custom curry for Pokemon)
New Pokemon such as Polteageist, Cramorant
This is the Pokemon game we have been waiting years for as a proper, complex 3D title. Pokemon Sword and Shield releases November 15th, 2019.
#5 The Switch Library Grows
If you were on the fence, now is the time to finally jump in and grab a Nintendo Switch. They aren't sold out, there are some fantastic games (especially Breath of the Wild and Smash Ultimate if you haven't played them) and the library will be maturing this fall with all of the new announcements. Here is the list of all of the other announced and previewed games:
Tokyo Mirage Sessions #FE Encore
Deadly Premonition 2: A Blessing In Disguise
Assassin's Creed: Rebel Collection
Xenoblade Chronicles: Definitive Edition
Overwatch Switch
Divinity: Original Sin 2
Little Town Hero
Doom 64 Remake
Star Wars Jedi Knight II: Jedi Outcast
Super Kirby Clash (free!)
Pokemon Sword and Shield
Animal Crossing: New Horizons
Trials of Mana Remake
Return of the Obra Dinn
Rogue Company
Daemon X Machina
The Witcher 3: Wild Hunt Complete Edition
Dauntless
What are you the most excited for? Let us know in the comments.