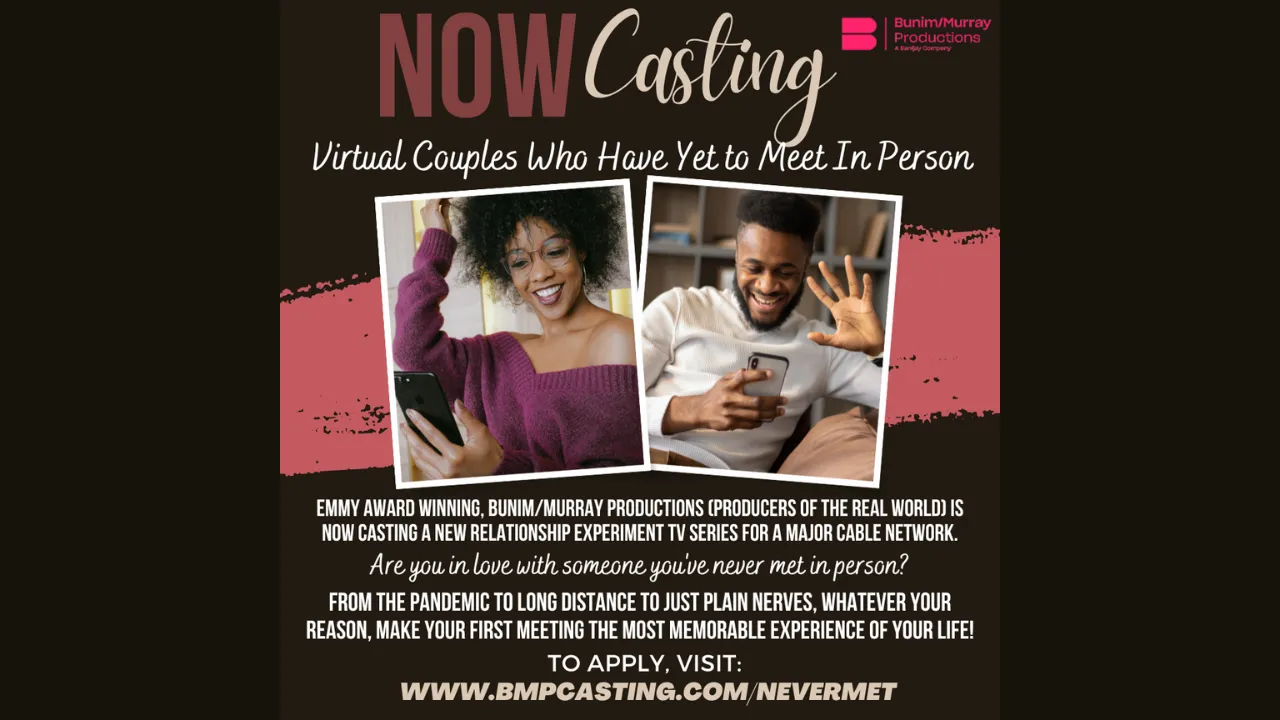 Now Casting Virtual Couples Who've Yet to Meet in Person 
Emmy Award Winning Bunim/Murray Productions (producers of MTV's The Real World) is now casting a New Relationship Experiment TV show.
Are you in love with someone you've never met in person?
From the pandemic to long distance to just plain nerves, whatever the reason, make your meeting the most memorable experience of your life!
In this relationship experiment, you will meet the individual you are falling for in person for the first time ever.
An adventure of a lifetime is just one click away!
To Apply: www.bmpcasting.com/nevermet
Open to all ages over 21.
Please share with a friend who may be a fit! For questions, email us at [email protected].