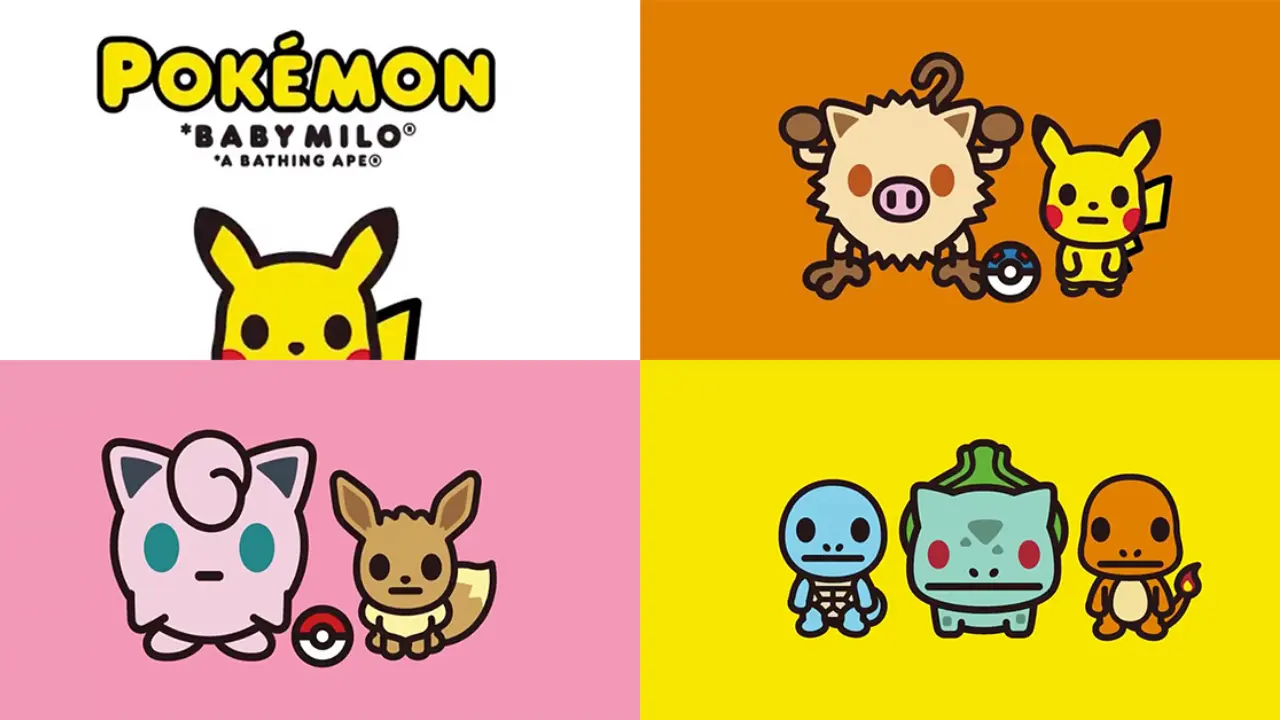 Pokemon x BAPE Collection
Pokemon X BAPE Collection
BAPE aka A Bathing Ape renowned streetwear brand has just teased a collaboration with Pokemon for a new collection.
You can expect shirts, hoodies, and more featuring the Kanto starter Pokemon (Squirtle, Charmander, Bulbasaur, Pikachu) along with some other favorites from the anime such as Jigglypuff, Mankey, Eevee, Snorlax and Gengar. The BAPE team stylized these pokemon favorites in their BABY MILO graphical style.
The release date for the Pokemon x BAPE collection is set for this Saturday, October 31st and will be released at BAPE locations and on their website at BAPE.com
What do you think of the Pokemon x BAPE collection? Let us know on our social media at Blerdofficial on IG.