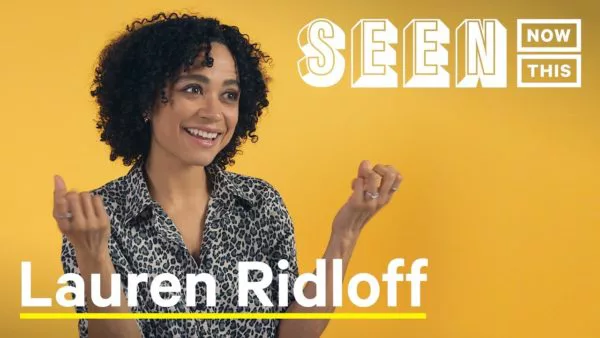 Representation Matters. Period. Blerds and ASL
Representation Matters. Period. At Blerd we all know how it feels to be an outsider. That's why representation matters for us all year, not just during certain months or holidays. Representation is one of the foundational pillars of our company. Representation doesn't just matter to teenagers and adults, it affects the youth today as well.
Representation matters to those with disabilities as well. Let's be hypothetical right now. What if your favorite anime didn't have subtitles and never released a dubbed version. Would you even try to watch it? Now imagine if you lived your entire life that way, wandering through the world not being able to hear or freely communicate with those around you. There are people that live their entire lives that way.
I have a special connection to the D/deaf and Hard of Hearing communities. My sister Jenese Portee is a Certified American Sign Language Interpreter and a leader in the Black Interpreter community. You may recognize her from the Grammy stage with pink signing the lyrics to "Wild Hearts Can't Be Broken". Because of this I have a special interest in equity and access.
A video even went viral recently of Twista's (known for his high speed lyrics and flow) interpreter Amber Galloway-Gallego keeping up with him. While her performance is impressive please remember that she was not there for the general public's entertainment. As stated by Lilit Marcus "Sign language interpreters do not exist for the amusement of hearing people. They exist to translate for deaf and hard of hearing people. That's it. Period."
Around 466 million people worldwide have disabling hearing loss, and 34 million of these are children

It is estimated that by 2050 over 900 million people will have disabling hearing loss

1.1 billion young people (aged between 12–35 years) are at risk of hearing loss due to exposure to noise in recreational settings

Hearing loss may result from genetic causes, complications at birth, certain infectious diseases, chronic ear infections, the use of particular drugs, exposure to excessive noise, and ageing

The World Health Organization
Lauren Ridloff (known for her role in The Walking Dead) will be the first deaf superhero in a mainstream blockbuster, Marvel's Eternals. While this is a great step in inclusion this a bigger step for Black Deaf communities. Finally seeing a Black Deaf person on the big screen will give Black Deaf youth an example of what they can be in the future. We love seeing the inclusion of everyone at Blerd, because Representation Matters. Period.