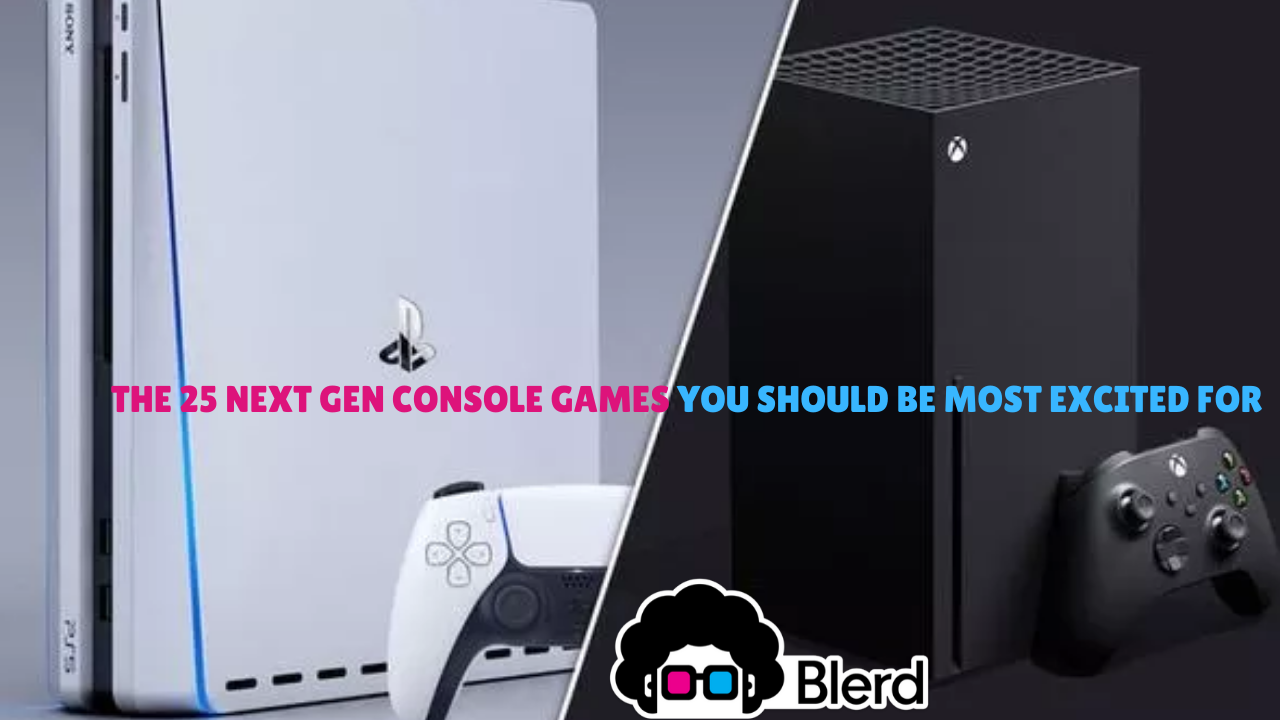 The 25 Next Gen Console games you should be most excited for
The release of the next generation consoles are just a few months away and with that, anticipation for them is at an all time high. Whether you are eyeing an Xbox Series X or a PlayStation 5, brand loyalty and excitement to be among the first people to get your hands on the newest tech only goes so far in selling consoles. What you really need are games to play. Fortunately PlayStation, Xbox and the countless game developers of the world have that need covered.
Right now there are over 60 confirmed next gen games and with all the summer showcase gaming events happening that number is going to keep rising. To help you figure how to fill out your PS5 or Series X library here are 25 of the next gen games you should be most excited for. These titles are in no particular order but we feel like these are going to be great games for you to get ready for the next generation of gaming.
Assassin's Creed Valhalla
Focusing on the brutal war between the Nordic vikings and English knights, Valhalla is going to be one of the biggest games releasing with the PS5 and Xbox Series X this year.
Call of the Sea
Call of the Sea is a Lovecraft influenced first person adventure mystery game where players explore an uncharted island in the South Pacific.
Chorus
Chorus is the modern evolution of the classic space shooters that ruled the early days of gaming with next gen graphics and capabilities powering it.
Deathloop
Deathloop is taking Arkane Sudio's style of first person shooter and applying it to a battle between two deadly assassin's stuck in an endless loop of violence.
Demon's Souls
The game that started the entire Miyazaki/Souls style of action RPG is getting remade from the ground up by the studio behind the Shadow of the Colossus remake.
Destruction Allstars
Destruction Allstars mixes two large portions of Fortnite and Rocket League with a baby scoop of Twisted Metal to make a colorful chaotic vehicular combat game.
Dirt 5
One of the best ways to show off next gen power is with fast cars racing across detailed tracks in beautiful environments. Dirt 5 plans to do all of those things.
Dustborn
Smaller developers are able to create some amazing looking games these days. Dustborn's cel shaded graphics style and diverse cast of characters make it very eye-catching.
Godfall
Godfall is looking to revamp the co-op looter shooter genre by giving it melee focused gameplay that will strike a balance between skill mechanics and gear leveling.
Gran Turismo 7
Gran Turismo is the elder statesmen of realistic racing simulators. For over two decades now it has set the bar for beauty and realistic handling for cars in video games.
Halo Infinite
Halo is Xbox's defining series and one of the strongest franchises in video games. It will be the Series X's main selling point at launch.
Hitman 3
Agent 47 has had a successful revival on the current systems. Hitman 3 is going to be a conclusion to the story the series has been telling.
Kena: Bridge of Spirits
With animation that looks like a Dreamworks or Pixar production, and a small dev team behind them, Kina has the makings of an indie gem.
Little Devil Inside
Underneath the charming simplistic animation style of Little Devil Inside there looks to be some legit action adventure.
The Medium
The Medium is a psychological horror set in Cold War era Poland that is going to take players to hell and back.
Outriders
A sci-fi looter shooter from a developer team that has ties to the Gears of War franchise, Outriders has some great potential.
Ratchet & Clank: Rift Apart
Ratchet & Clank have become the faces of the PlayStation brand. Now they are traveling across dimensions and finding at least one alternate reality doppelganger.
Resident Evil Village
Resident Evil is one of the longest running horror franchises in gaming. RE 7 refreshed the series by switching to a first person view and Village is looking to continue the success.
Returnal
A fast paced action third person shooter on an alien planet with psychological horror elements, sounds like a whole bunch of yes.
Scorn
Everything about Scorn is beyond unsettling. It may not be for the faint of heart but horror fans should be interested.
Second Extinction
This co-op horde shooter has teams of players fighting to take back the world from swarms of mutated carnivorous dinosaurs. It's Left 4 Dead meets Jurassic Park.
Senua's Saga: Hellblade 2
Hellblade uses brutal third person combat and Viking mythology to tell the story of one woman's battle with mental illness. The first title received critical acclaim from various outlets.
Spider-Man: Miles Morales
The Miles Morales costume was one of Marvel's Spider-Man's most requested skins. Insomniac ignored those requests in order to give us something so much better.
Stray
Cats are adorable, not much more really needs to be said. Maybe there'll be some DLC for the dog lovers of the world.
Vampire: the Masquerade Bloodlines 2
Bloodlines puts players in Seattle's ghoulish underworld that is run by vampires. It's like playing as the villains from a Blade movie.
What are your plans for the releases of the next gen console? Are you looking forward to the Series X, the PS5, or both? What games do you want the most? Let us know in the comments section and check back for more articles about the upcoming game and console releases.