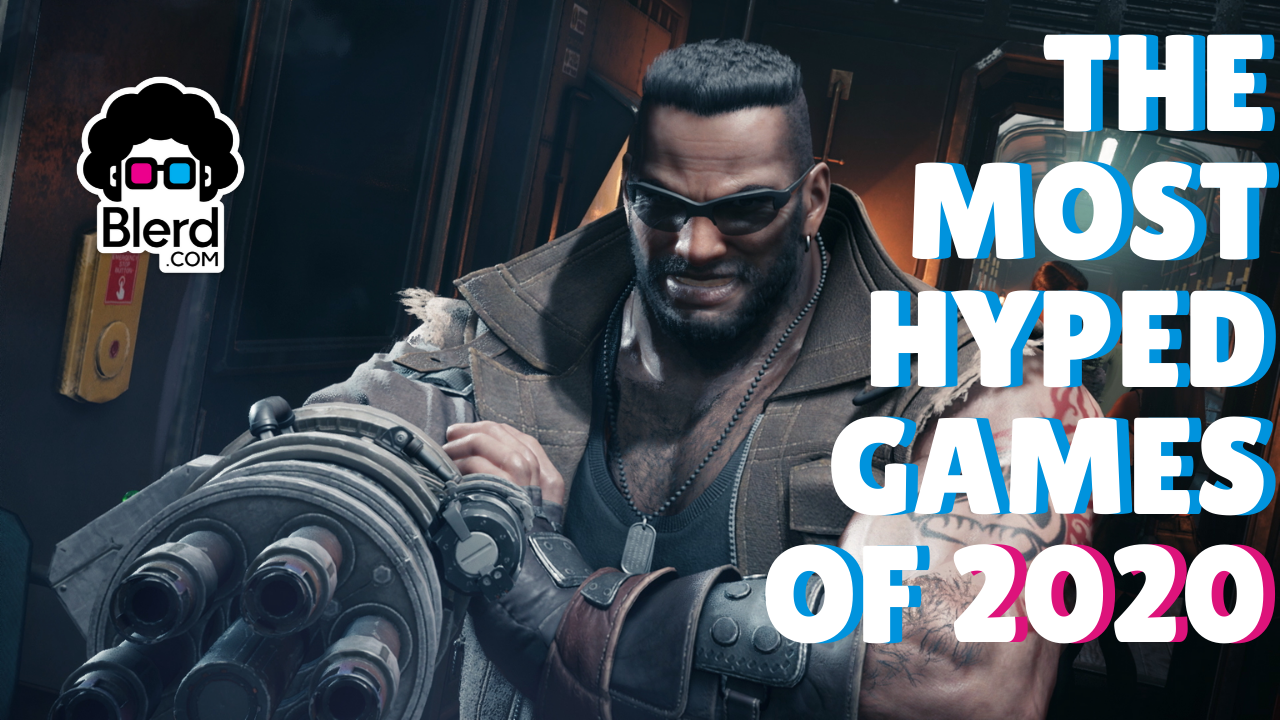 The Most Hyped Video Games of 2020
Just a few months ago gamers were looking at the 2020 calendar with eager excitement for what was to come. The year is stacked with releases that fans have been waiting years and even decades for. 2020's first six months were set to feature the releases of the Last of Us part 2, Final Fantasy 7, Cyberpunk 2077, and Marvel's Avengers, with them all coming out in a nearly perfect month to month release window. Then the delays hit, now gamers have to figure out what to do during the extended wait and the calendar looks more like a battle royale map with big games landing in the same months. It's not all bad though, if you are looking for something new to play 2020 still has some low key heat to serve that will hold you over until the major releases come.
February
The Last of Us Part 2 being moved out of February was a major hit for PlayStation owners. It's hard to be the backup for the sequel to a title voted as the game of the decade but there are still some games in February that are worth trying out.
The fourth entry in the Darksiders series introduces a new main protagonist, Strife the final member of the Four Horsemen. For Genesis the game has switched to a top down dungeon crawler perspective and added local and online coop, with original Darksiders hero War. The game is described as being a prequel story so whether you are familiar with the franchise or brand new there is a reason to check it out.
Media Molecule has been working on Dreams for the past few years now and it is finally set to have a proper release. While the game does have a platform adventure element built into it the real selling point is that Media Molecule and Sony have described the title as a game where you can create your own complete game of any genre. In theory with Dreams you can be done with waiting for all the delayed games to release, just make your own version of them. In fact there is already a Cyberpunk 2077 "demake" with ps1 graphics floating around on the game's user created server.
The hopes for a Final Fantasy 7 remake have been around since a redone opening for the game was used as a technical test showcase the then unreleased PlayStation 3. Square Enix pushing the 7 remake back a month was not good news, but what's one extra month to over a decade of waiting? Even without Final Fantasy March is a surprisingly stacked month.
The original Nioh featured the fast action combat and punishing difficulty Team Ninja is known for along with the level design style, RPG elements and punishing difficulty of From Software's games. Put all that in a feudal Japan setting with a samurai main character and it's no wonder a second one is coming out this year. For this prequel title players will be able to create their own individual character to slice through Japan with and yes you have enough control over skin tones to make them actually look like yourself (they still only have one black hair style though).
Doom is one of if not the oldest active first person shooter franchise in gaming and this console generation gave the series a reboot that was well received. Doom Eternal looks to follow up on that success by going beyond the hyper violent demon killing run and gun gameplay of the first through adding increased mobility and rewarding more aggressive play. Getting a health or ammo boost after ripping off a demon's arm and using it to impale him then dash jumping right into a boot stomp kill on another enemy before mercilessly tearing threw an entire room with that same energy is what the game is all about.
Initially April was supposed to have the release of Cyberpunk 2077, arguably the most anticipated game of the year. Of course the delay epidemic hit the developers at CD Projekt Red and now Cyberpunk won't be in stores until late summer. Thanks to a short delay and late 2019 surprise reveal April still has some of the year's most anticipated releases.
During the game awards in December Capcom pulled a bait and switch on gamers by showing that the already revealed Project Resistance online title was actually just a part of their Resident Evil 3 remake. Capcom has delivered horrifying scares for decades and their recently made RE Engine has revitalized interest in the Resident Evil series. Using that smooth engine to power the remake of Resident Evil 3 and adding an online game mode to keep you playing once the story ends make it a stellar pick up.
Not much needs to be said for the Final Fantasy VII Remake. The original game is the most famous and recognizable JRPG in gaming history and fans have been asking for a modern remake for nearly ten years. A delay held the game back by a month but no matter when it releases fans of all sorts will be all over it. Even though the game will not tell the full story of the original it is still expected to have the size and length of a typical Square Enix RPG. Final Fantasy 7 was one of the most anticipated games of the year and a short delay didn't change that.
May was supposed to feature another big Square Enix release in Marvel's The Avengers, however that's been pushed to much later in the year. Instead May is now a pretty light month with the only worthwhile release coming from Sony and then a vast barren stretch until the fourth quarter of the year.
Sony has been stoking the flames for the Last of Us part 2 for awhile now, with all kinds of trailers and interviews either showing or discussing elements of the game. Even with that, much of the story remains a mystery. The first Last of Us is one of gaming's best examples of storytelling and fans are eager to see what part 2 has in store. What's going on with Ellie? Is Joel really even alive? What has happened to the Fireflies? We want answers to these questions and so much more.
Summer game droughts are pretty common and this year is set to have one. Be prepared to use the time to work through your back catalog of games and the other joys of the summer months. Summer has no key releases schedule as of yet, but there are plenty of big games with unspecified 2020 release dates so maybe just maybe we'll get lucky and get one or two that will come out during this stretch.
Usually September is a casualty of the summer games drought but some of this year's high profile releases were delayed into the month. Now two new IP's that have been sitting high on "most wanted games" lists are closing out the summer and setting the stage for fall's next gen console releases.
It's going to be a while before the Avengers will assemble again on the big screen. While you could invest 40+ hours into watching the MCU films all over again Square Enix has another idea. Marvel's Avengers will bring together Earth's mightiest heroes in an action adventure game with RPG and online cooperative components. The game itself followed the Avengers approach when forming the dev team, pulling together veterans of the industry from various successful franchises to make a final product that will truly be worthy.
CD Projekt Red has experience with making top tier action RPGs with their Witcher games. Now they look to show that they can do it again in a new futuristic FPS genre. The ambition of the game is to have players explore a huge immersive dense world, with interesting characters in a gripping story that has dramatic consequences for the choices you make. While those aren't brand new concepts, Cyberpunk looks to do it on a scope and scale that hasn't been seen before and don't forget that you can do it all with cyber Keanu Reeves guiding you along the way.
Yakuza 5 (February 11), Street Fighter V: Champion Edition (February 14), Kingdom Hearts 3 Re:Mind (February 25) Animal Crossing: New Horizons (March 20), Persona 5 Royal (March 31), Predator: Hunting Grounds (April 24), Gears Tactics (April 28), The Elder Scrolls Online: Greymoor (May 18)
Which games do you want to play the most?  Let us know in the comments below: