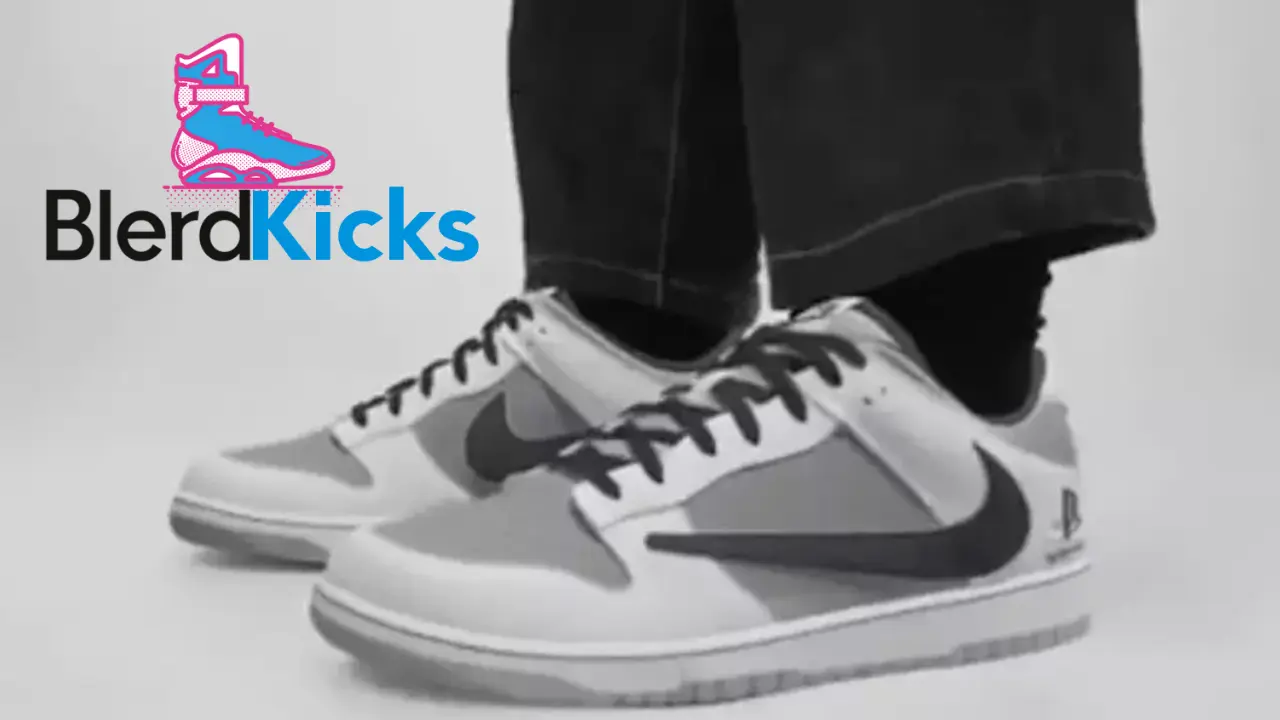 Blerd Kicks – Travis Scott Playstation 5 Dunks (PS5 Shoes)
Travis Scott Playstation 5 Dunks (PS5 Shoes)
Playstation have announced that Travis Scott will be a strategic creative partner for the PS5. Via Playstation: "Through our mutual passion for gaming and creativity, we plan on collaborating with Travis and his Cactus Jack brand to produce innovative projects that we hope will delight our collective fans." Travis Scott is a known Playstation fanboy and has even been seen with an early console:
With this move Travis Scott is making additional waves into gaming (check out the Travis Scott Fortnite concert if you haven't already) which has been killing it in 2020. If you are a sneakerhead…and if you're reading this you probably are – that means we are getting Travis Scott PS5 dunks (actually…probably not unless you are willing to pay ridiculous resell). Below is one of the first images of the Travis Scott PS5 dunks courtesy of Sneakernews
Entry for the shoes can be done on https://shop.travisscott.com/ Blerd expects this to be an incredible hard to cop shoe, but will you try? Let us know on the Blerdofficial IG page.