What is a blerd and what does blerd mean?
Blerd is simply shorthand for black nerd (black + nerd = blerd). Blerd describes people of color who enjoy things nerdy and geek regardless of gender, skin tone, sexuality, etc. The team at Blerd was surprised at not only how many people identified with the term, but also how many people never even heard the word before (some that were even blerds themselves). The term became popular during 2006 when Donald Faison aka Turk stated he was a blerd in season 6, episode 2 of Scrubs titled "My Best Friend's Baby's Baby and My Baby's Baby." Since then, it has become a popular term among the poc nerd community.
---
Why Blerd?
Representation Matters. Quite simply, blerds were not traditionally shown in the media and have had little representation in pop culture. Not only that, but when the intersection of African American and nerd culture come together, sometimes we see or describe things a bit differently. Blerds tend to add their own bit of flavor to the mix when talking about all things nerdy.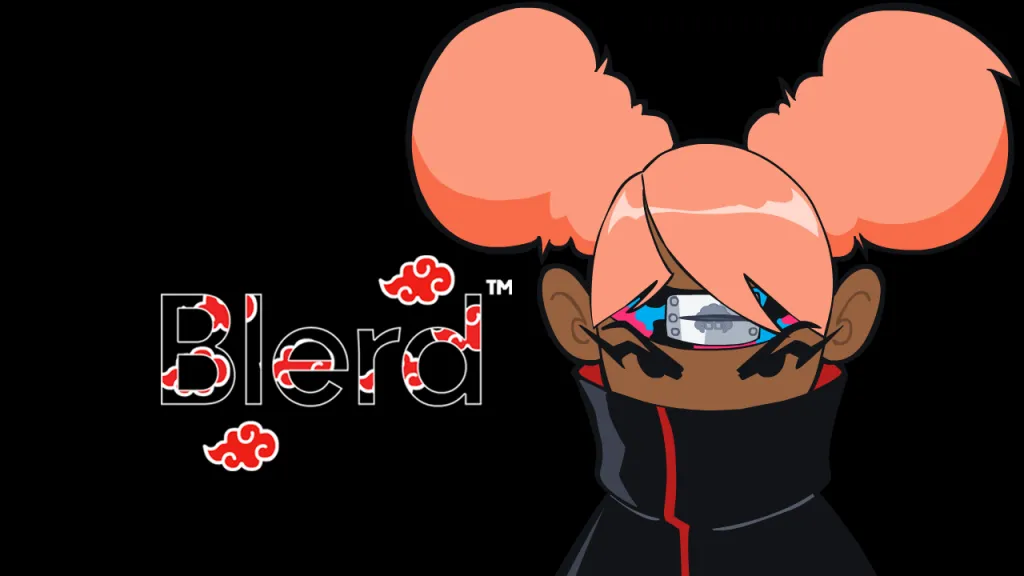 Calling yourself a blerd doesn't mean you want to separate from anything. It only means that you are telling the world that you want to still identify with the part of you that makes you 'black'

-via Geek Soul Brother
---
*Editors Note* Below we mention public figures that Blerd is not associated with. To help provide further context on the subjects, we have hyperlinked many products that we do get paid for if you click / purchase. To be real, a lot of these movies, shows and games are pivotal ones you need to watch anyway.
The Most Influential Blerds: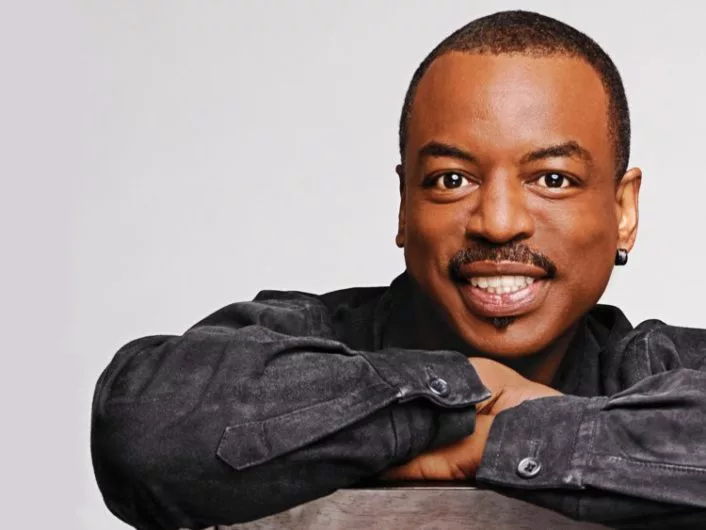 Levar Burton
Levar Burton may be the greatest blerd of all time. Not only was he Geordi La Forge on Star Trek and Kunta Kinte on Roots, he was the host of Reading Rainbow. He might quite literally be the reason you are able to read this blog today.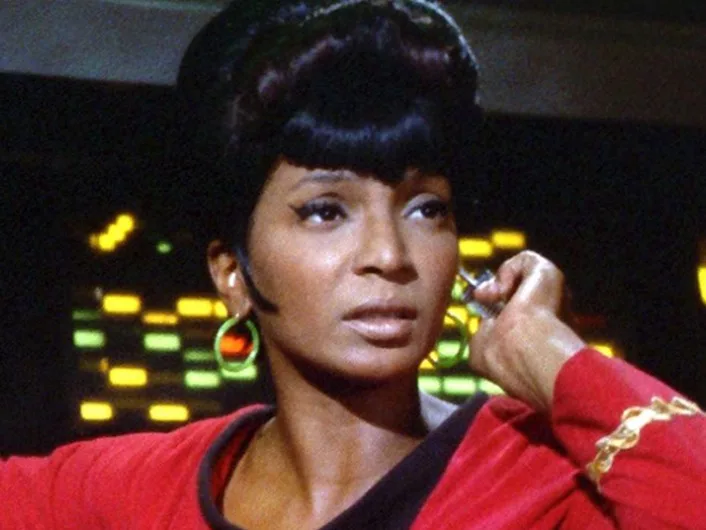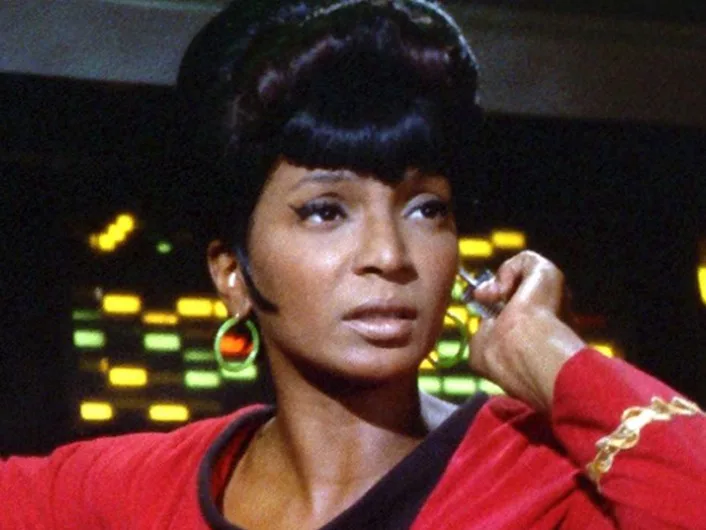 Nichelle Nichols
Star Trek was a pivotal part of blerd culture and Nichelle Nichols starred as Uhura in the classic series. She was a groundbreaking role-model for black women. At one point, she didn't want to do the role, but Martin Luther King Jr convinced her how important the role would be for the culture. Nichelle also helped recruit astronauts and influenced Mae Jemison to join NASA.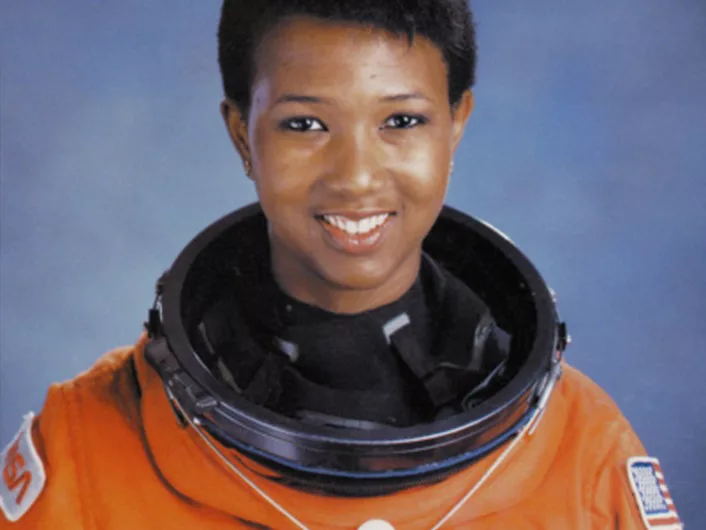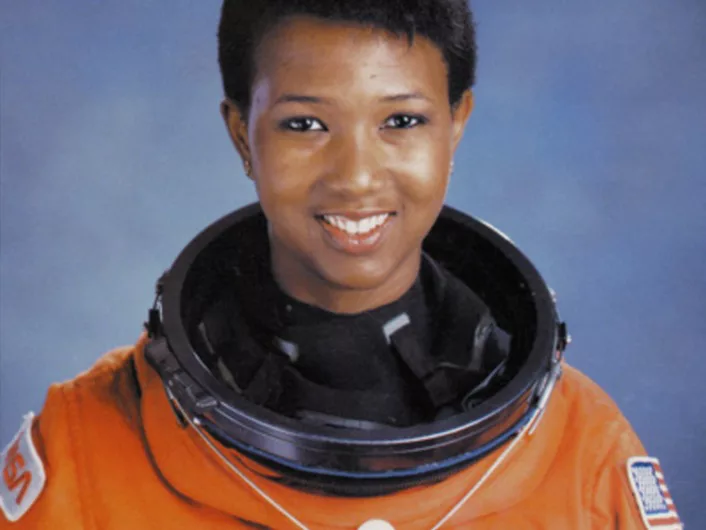 Mae Jemison
Mae Jemison was the first black woman to travel in space. She graduated from Stanford with degrees in chemical engineering and African American studies. Her impact on the world got her inducted into the National Women's Hall of Fame.
Billy Dee Williams
Billy Dee Williams was Lando Calrissian in the original Star Wars trilogy. He was one of the first black nerds to bring the cool factor. Billy Dee Williams is also a talented singer and songwriter.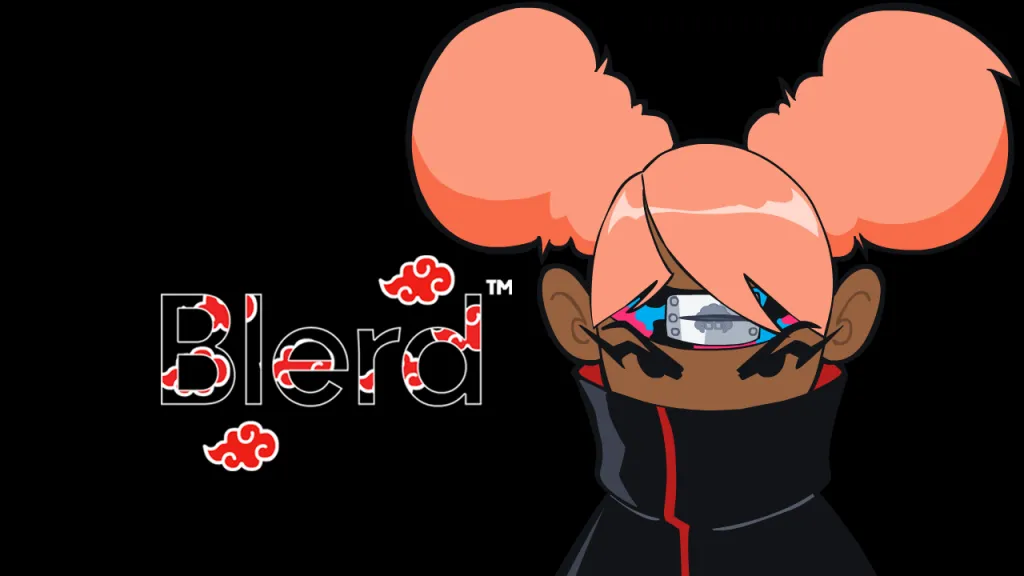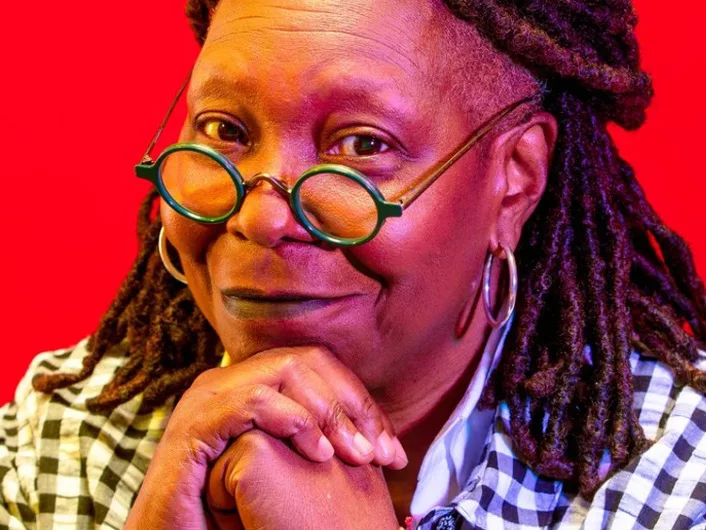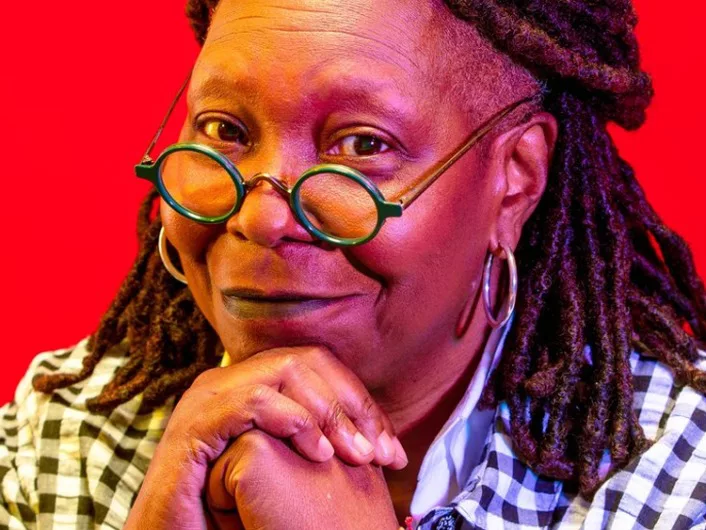 Whoopi Goldberg
Whoopi Goldberg is one of the few entertainers with an EGOT (Emmy, Grammy, Academy Award, and Tony) and only the second black woman to win an Academy Award. Going along with the Star Trek theme, she was well known for her role as Guinan on Star Trek: The Next Generation.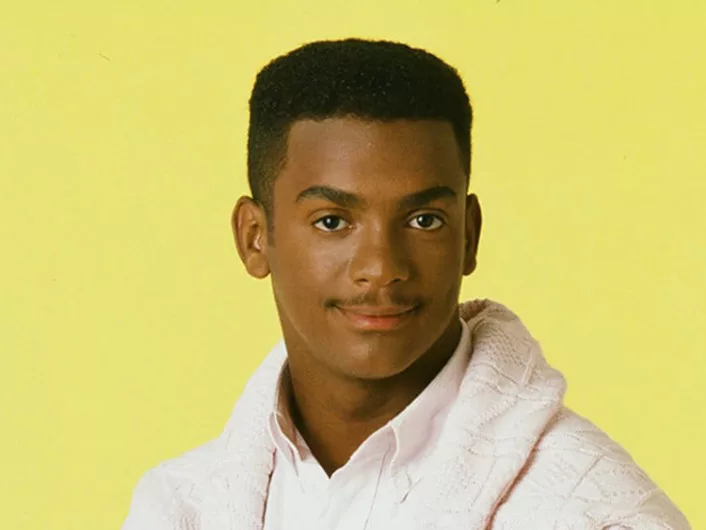 Alfonso Ribeiro
Alfonso Ribeiro was most well known as Carlton Banks on the 90's comedy The Fresh Prince of Bel-Air. He was discovered when he appeared on a Pepsi commercial with Michael Jackson. Alfonso is a talented dancer and our younger readers probably know him best as "the guy from the Carlton Fornite dance."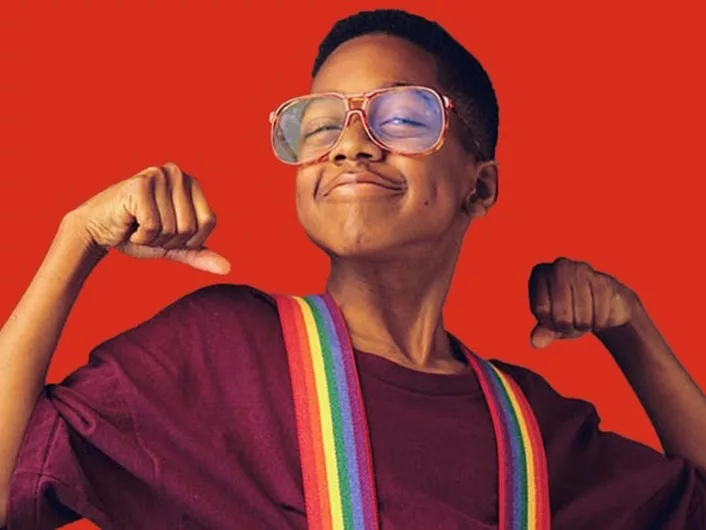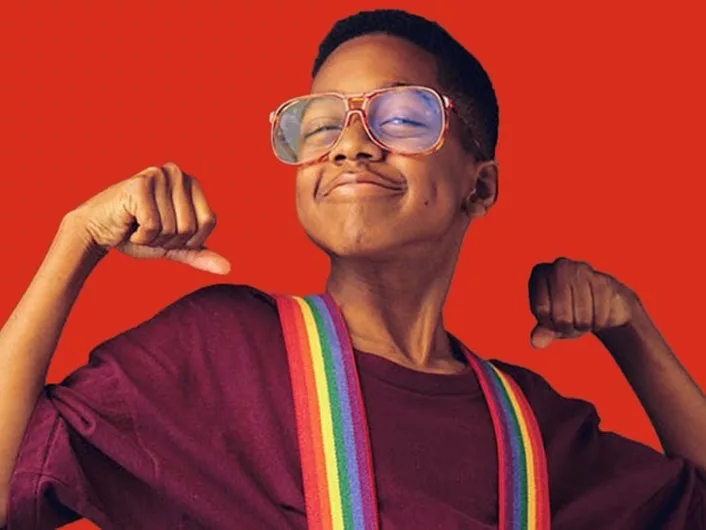 Jaleel White
Jaleel White is best known for his role as Steve Urkel on the hit 90's show Family Matters. He was originally intended to be a one-time guest performer, but his character was so great that he became the star of the show. For the longest, Urkel was the archetype for what a blerd was with his thick glasses, high pants, and annoying demeanor. His transformation into Stefan resonated with blerds that had aspirations to be cool.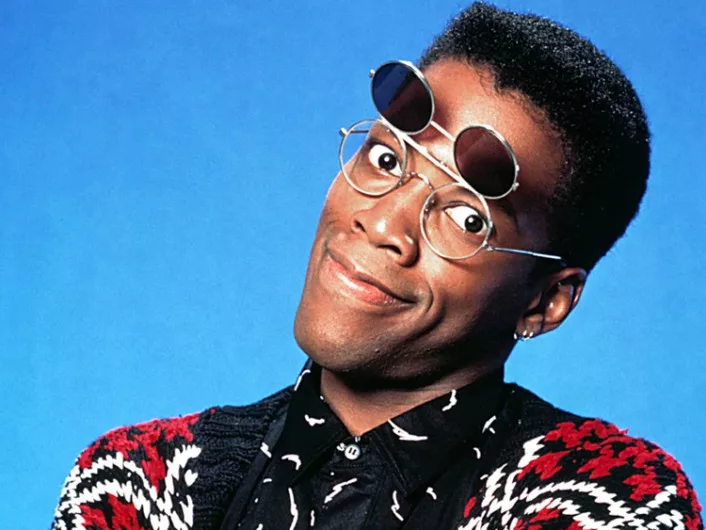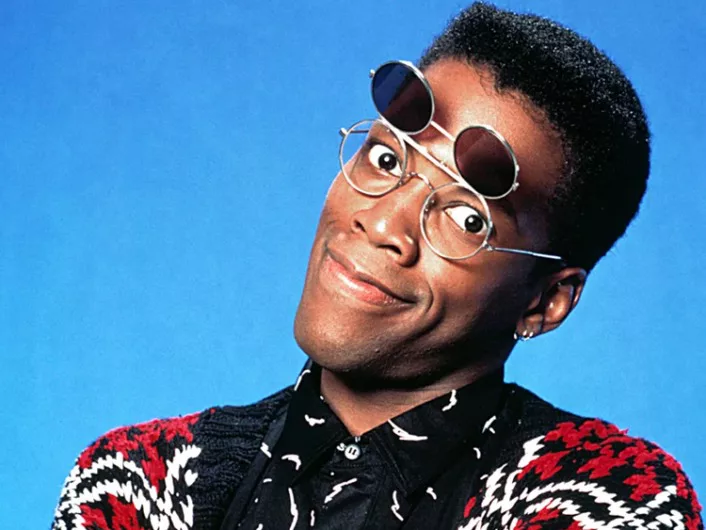 Kadeem Hardison
Kadeem Hardison was best known for his role as Dwayne Wayne on the sitcom A Different World. While Urkel was considered a complete and utter nuisance, Dwayne was more of a smooth blerd always looking to pickup the ladies. His iconic flip up glasses are a must cop if you do this cosplay.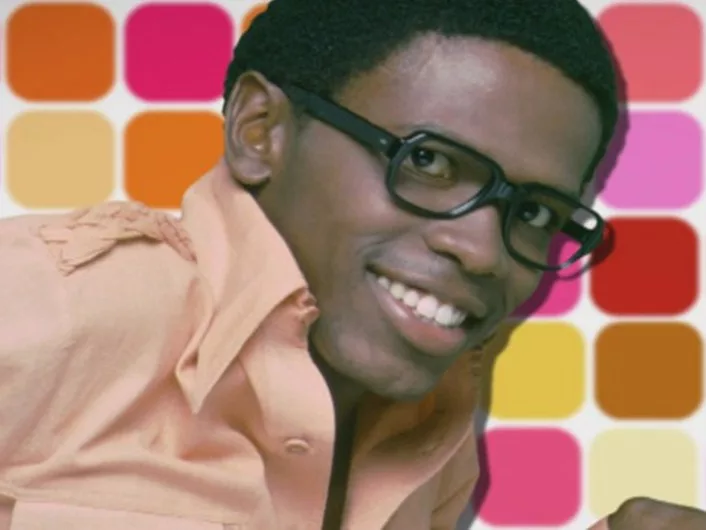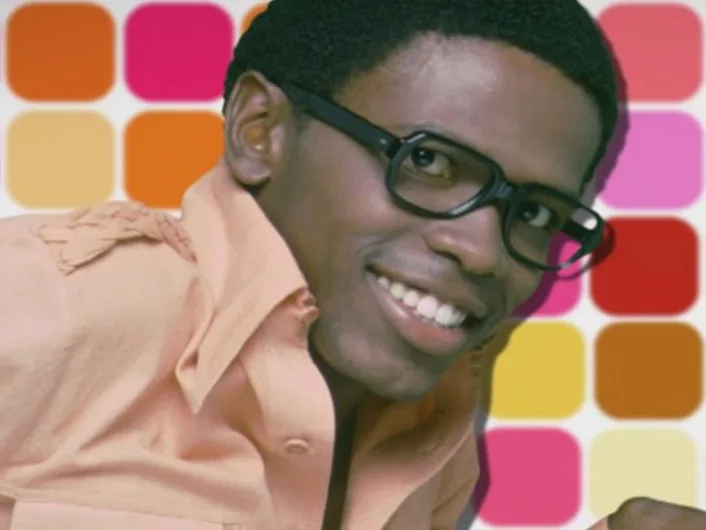 Ernest Lee Thomas
Ernest Lee Thomas is best known for his role as Raj on the 1970's show What's Happening. A bit before most of the Blerd teams time, but we did catch some of it growing up. We salute Ernest as one of the first blerds to be shown on television.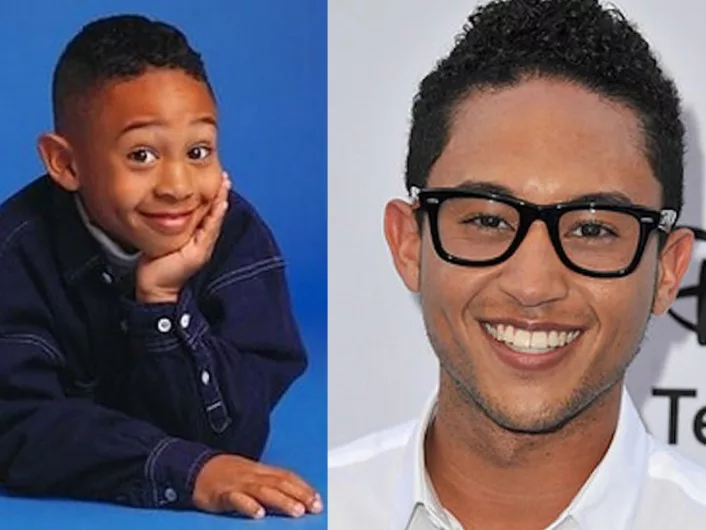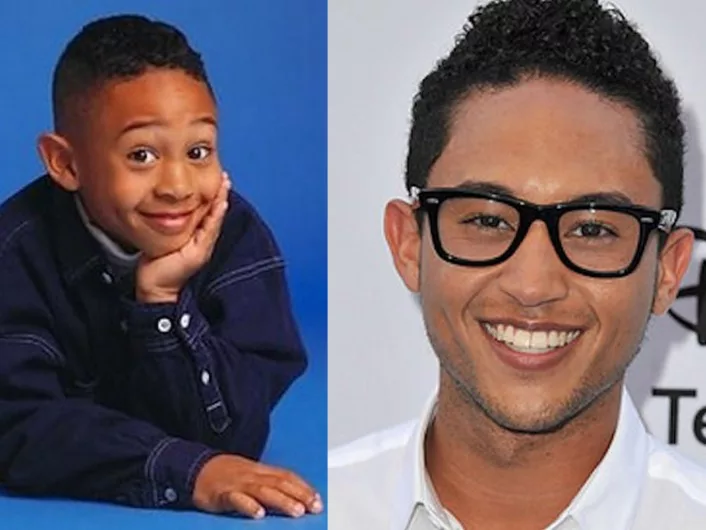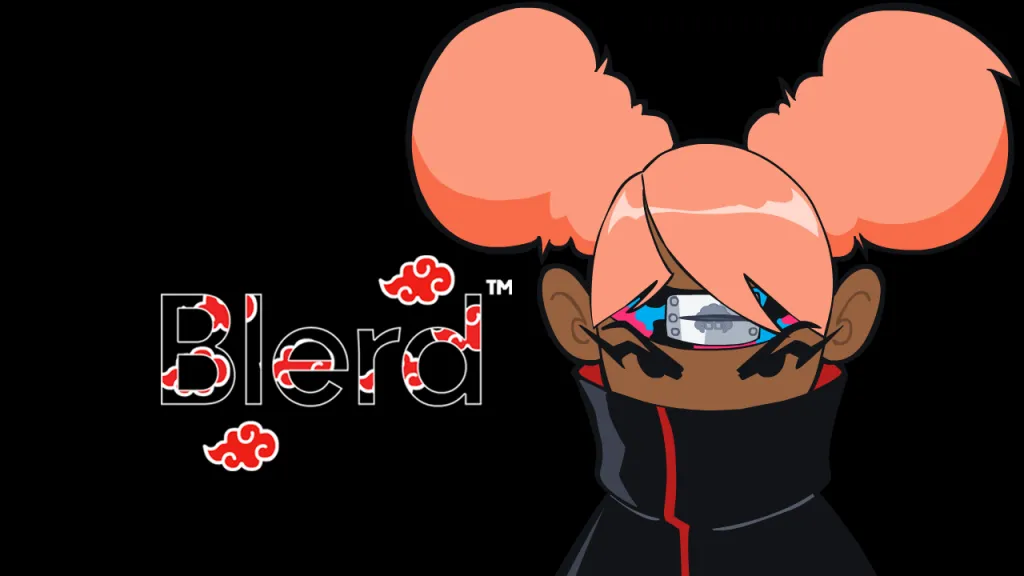 Tahj Mowry
Tahj Mowry is the younger brother of iconic identical twins Tia and Tamera Mowry. He is best known as TJ from the Disney show Smart Guy. It was one of the first positive portrayals of a black super genius on television.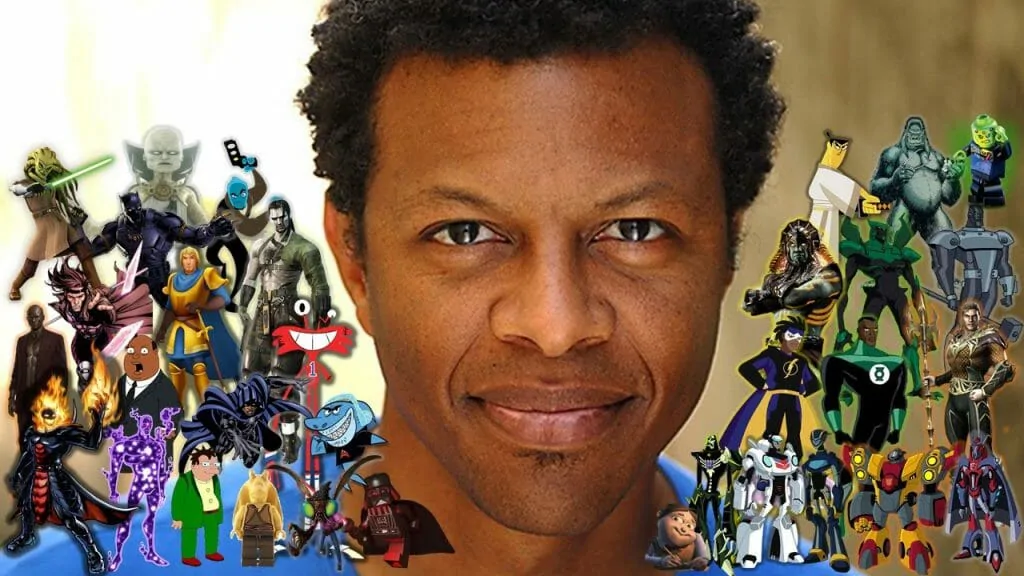 Phil LaMarr
Phil LaMarr was the voice (and still is) of many of your favorite childhood characters including the Green Lantern, Hermes Conrad in Futurama, Samurai Jack, and of course Static Shock. He is also an accomplished as a voice actor in many video games including Kingdom Hearts, Mortal Kombat, Final Fantasy, and Metal Gear. Phil LaMarr is also famous for his role in sketch comedy show mad TV and his performance alongside Samuel L Jackson in Pulp Fiction as Marvin.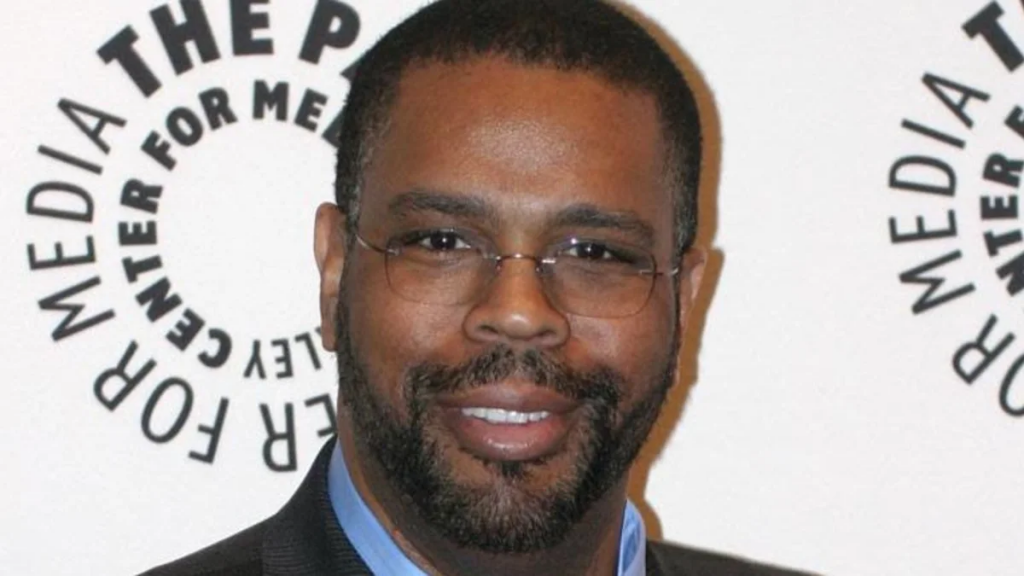 Dwayne McDuffie
Dwayne McDuffie understood the definition of representation before it was even a thing. McDuffie was the co-creator of Milestone Media, a minority owned and operated comic book company. You will recognize McDuffie's work as the mind behind famous black comic book characters such as Static Shock, Icon, and Hardware. For many of us blerds, he was the reason we first saw black comic characters and was an inspiration to us all.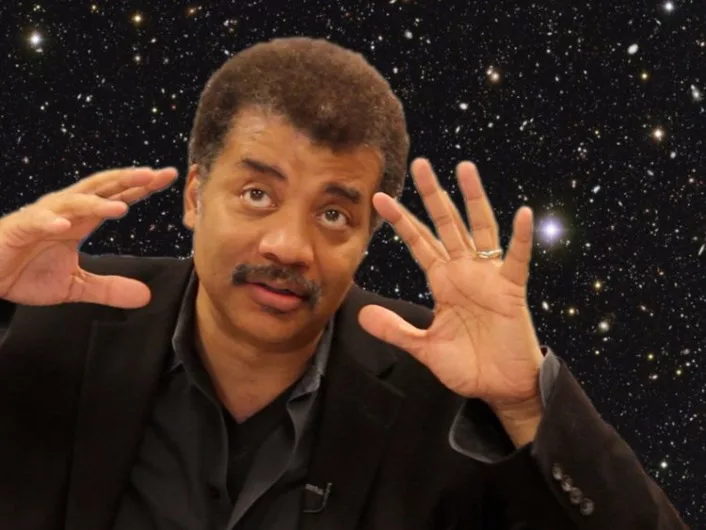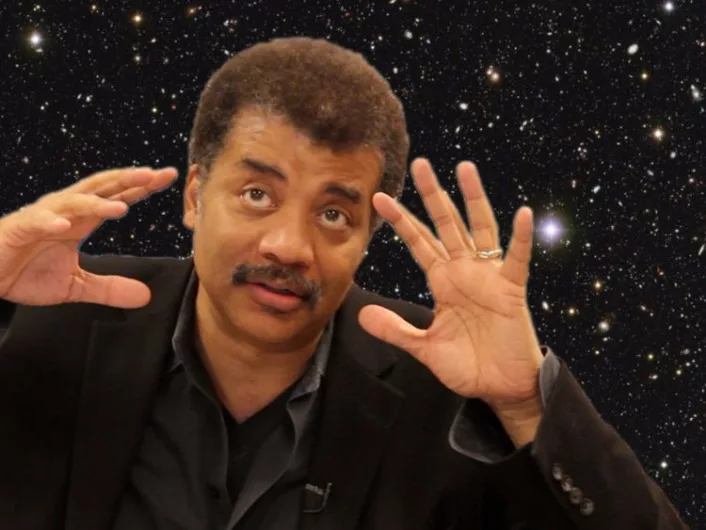 Neil DeGrasse Tyson
A bit of a controversial figure most recently, Neil Degrasse Tyson is an astrophysicist and science personality. He is well known for his podcast StarTalk and the television series Cosmos.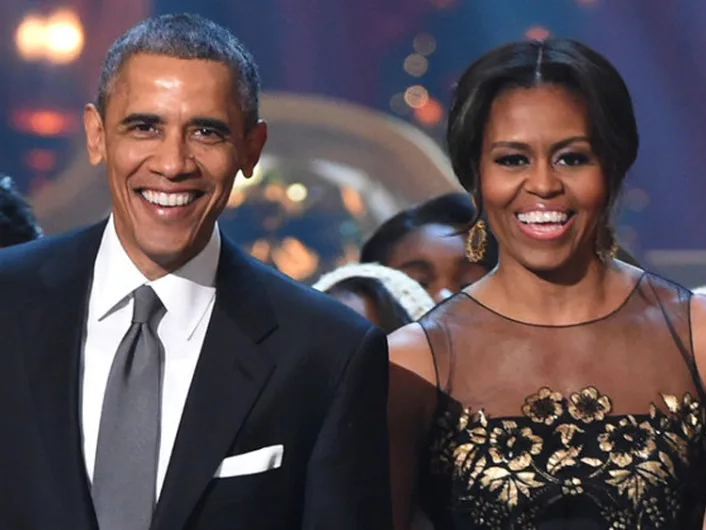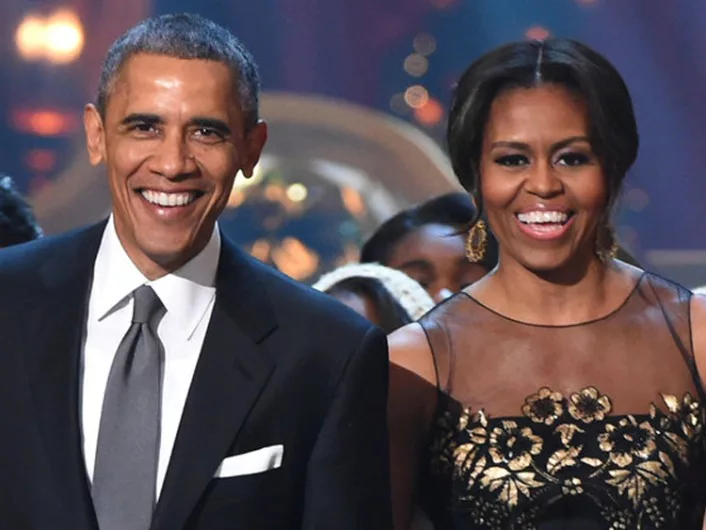 Barack and Michelle Obama
its Barack and Michelle Obama…do I really need to write anything else…?
"Obama was the best thing for black nerds everywhere. Finally we had a role model," Peele humorously told reporters recently. "Before Obama, we basically had Urkel."

Jordan Peele via CNN
The Blerd Evolution
Nerd culture has become mainstream and so has blerd culture. Blerds started evolving (just like they were Pokemon) out of the stereotypical images as well. Here are some of the current popular blerds out there: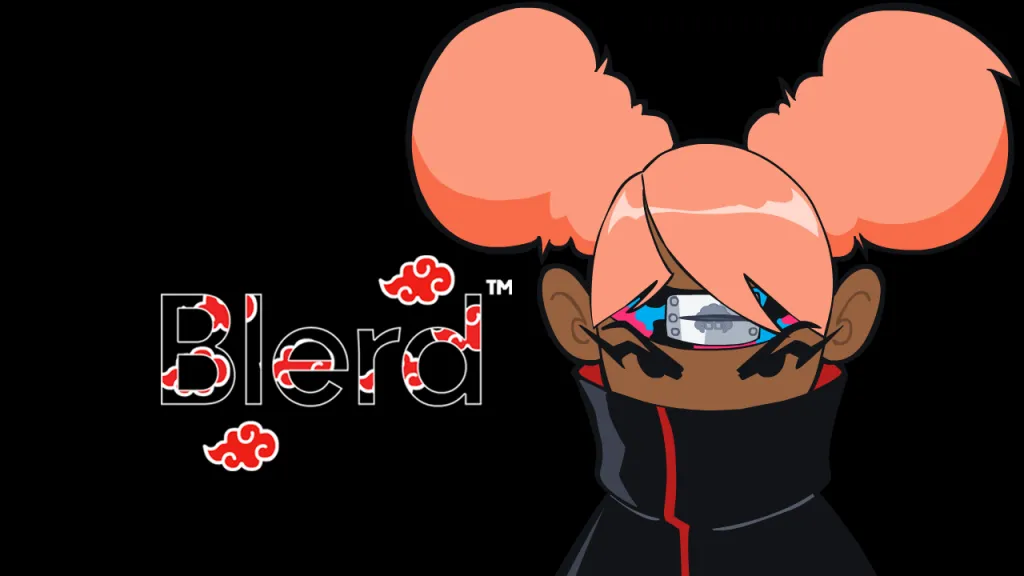 Current Popular Blerds: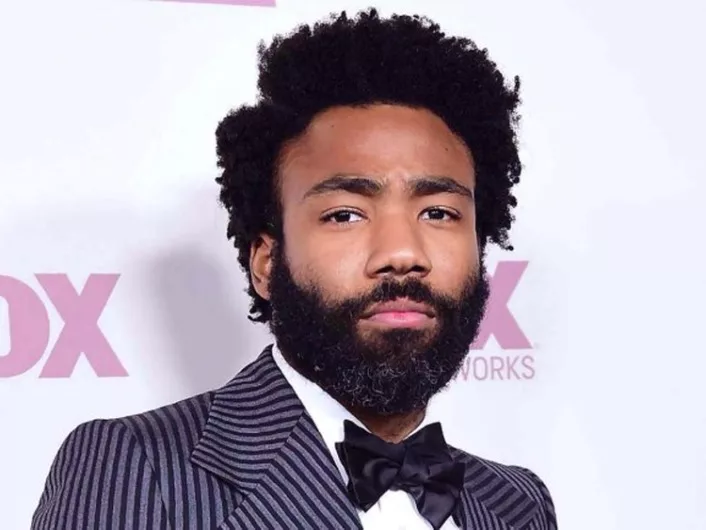 Donald Glover
Donald Glover (also known under stage name Childish Gambino) may be the most popular blerd of the moment. He is a musician, actor, comedian and producer. He is best known for his smash hit "This is America", as Troy in Community, and a star in FX series Atlanta. He was recently the voice actor for Simba in the 2019 Disney Lion King remake. He even gave a nod back to original blerd Billy Dee Williams when he played Lando Calrissian in Solo: A Star Wars Story.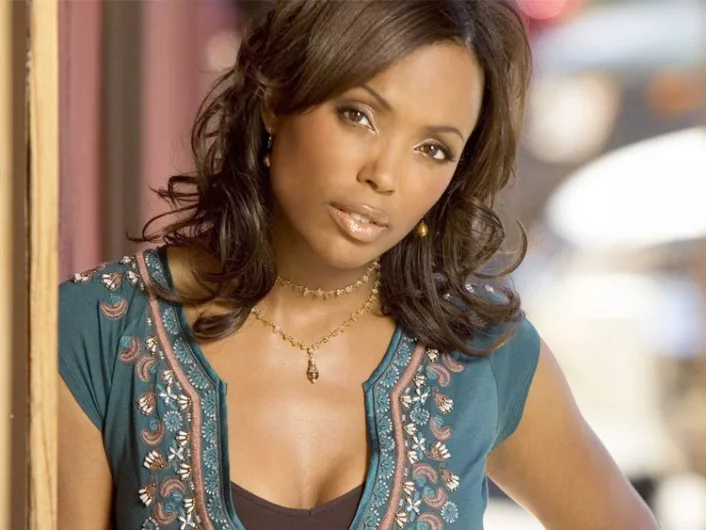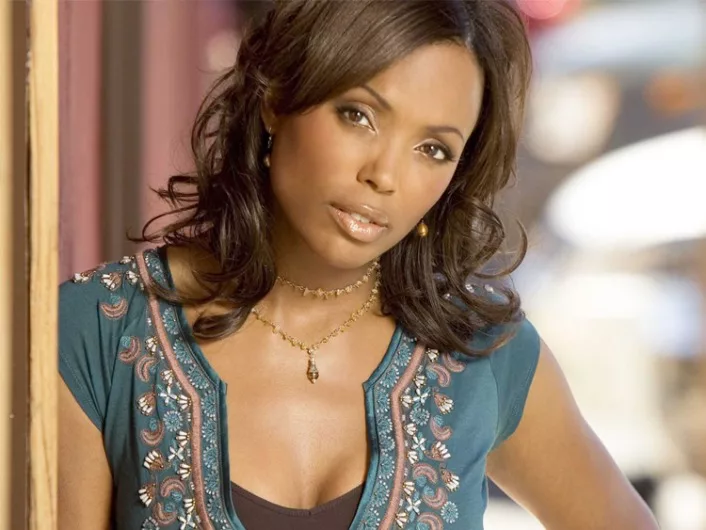 Aisha Tyler
Aisha Tyler is another multi-talented blerd and is an actress, comedian, and talk show host. Blerds may know her best for her role as Lana in the animated series Archer. She regularly attends nerd events such as San Diego Comic-Con International and even hosted an E3 press conference for video game developer Ubisoft. Aisha is known for her voice acting as well and has voiced characters in the Gears of War and Halo series.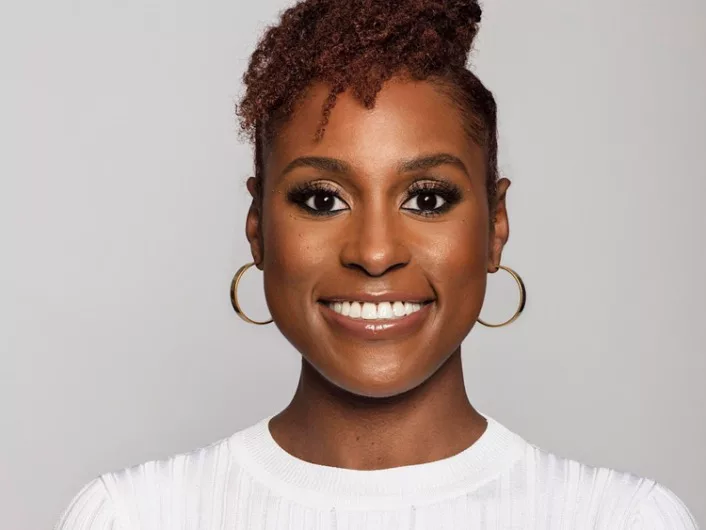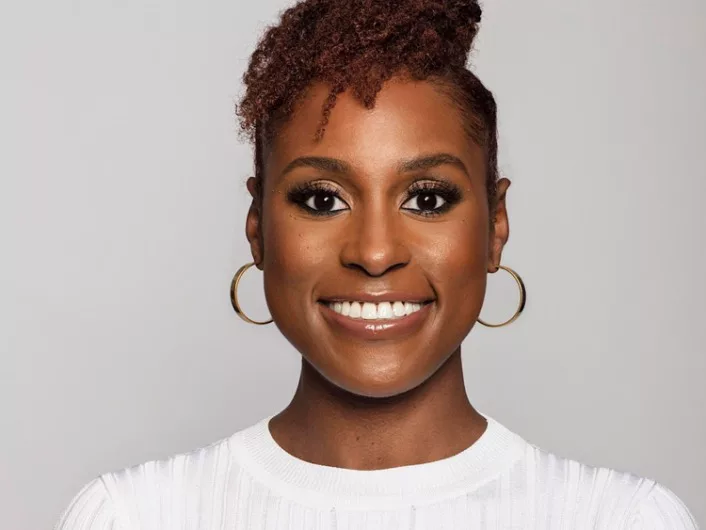 Issa Rae
How could you not love Issa Rae? She first got attention through her YouTube series Awkward Black Girl. Issa is probably best known for her HBO series Insecure which she created and currently stars in. She is also a producer on another HBO series called A Black Lady Sketch show which is the first sketch comedy show featuring all black women.
Sterling K. Brown
Sterling Kelby Brown is an actor who made his breakthrough on American Crime Story: The People v. O.J. Simpson. He played prosecutor Christopher Darden and he ended up earning an Emmy for his performance. Continuing with his accolades, he was also the first African-American actor to win a Golden Globe for the best actor in a television drama. Blerds probably also know him as N'Jobu from Black Panther.
Gina Torres
The Blerd Team spent thousands of hours playing Destiny, so we know Gina best as the voice actress for Ikora Rey. However, most people probably know Gina Torres from her on screen acting in series such as, Xena: Warrior Princess, Cleopatra 2525, Suits, or Westworld. She is also married to another popular blerd, Laurence Fishburne (aka Morpheus from the Matrix).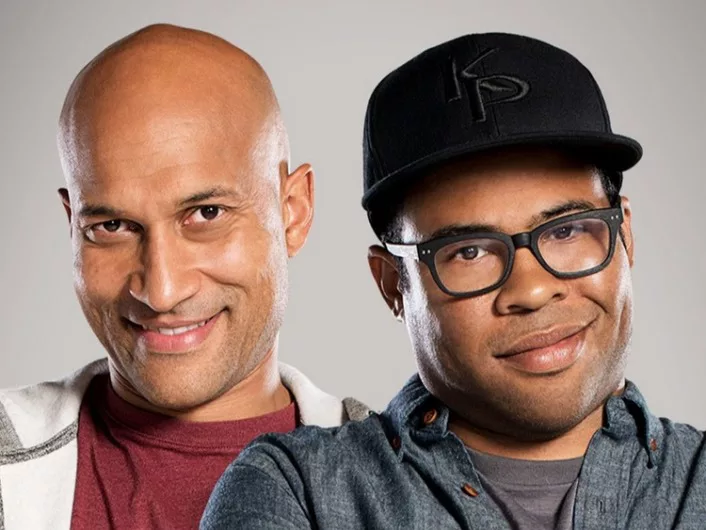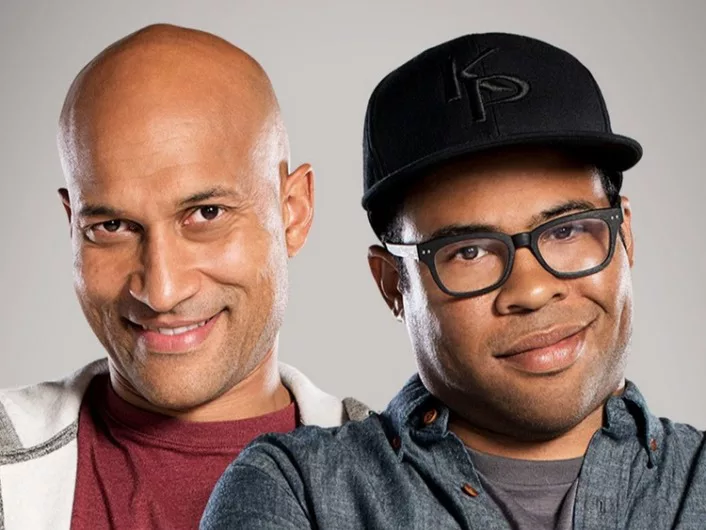 Keegan-Michael Key & Jordan Peele
Key and Peele are best known for their sketch show on Comedy Central. Keegan-Michael Key has gone on to be featured on Broadway, in Toy Story 4, an even entertained during a 2015 White House Correspondents Dinner. Jordan Peele was also in Toy Story 4, and has become a big time producer creating hits Get Out and Us.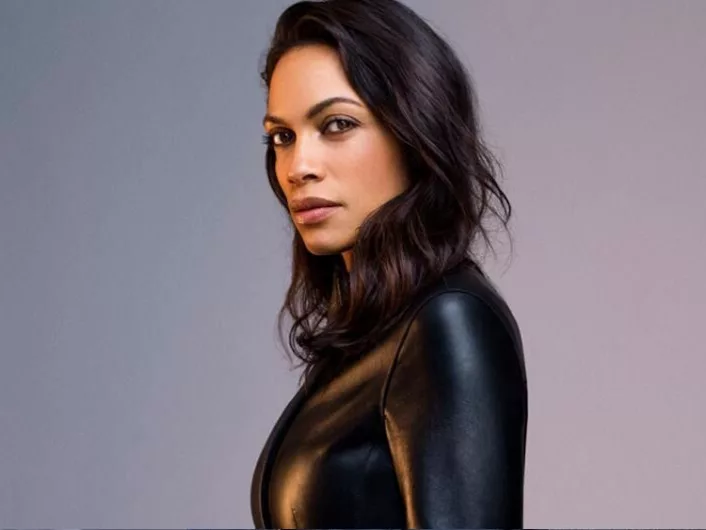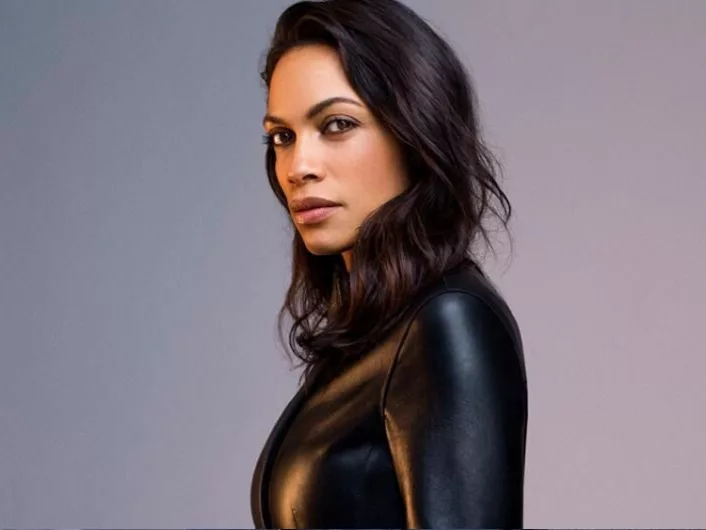 Rosario Dawson
Rosario Dawson is an actress, producer and even comic book writer. You may even catch her at a comic convention as she is known to make appearances. Rosario made her film debut in the 1995 film Kids. Rosario has also been in classic movies such as He Got Game, Men In Black II, and Clerks II. She has been the voice actress for many Disney, Marvel and DC properties as well.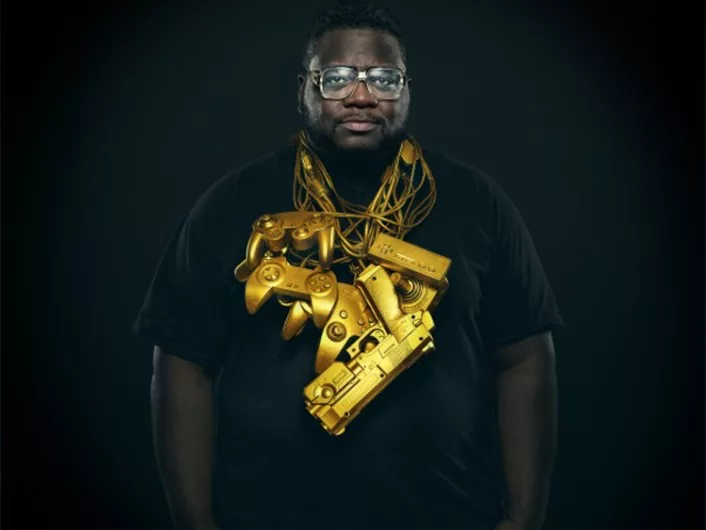 Mega Ran
Mega Ran is a nerdcore rapper, producer and DJ, with his stage name being a nod to classic video game Mega Man. His self titled Mega Ran album actually netted him a licensing deal with the games producer Capcom. You can check him out on Spotify here.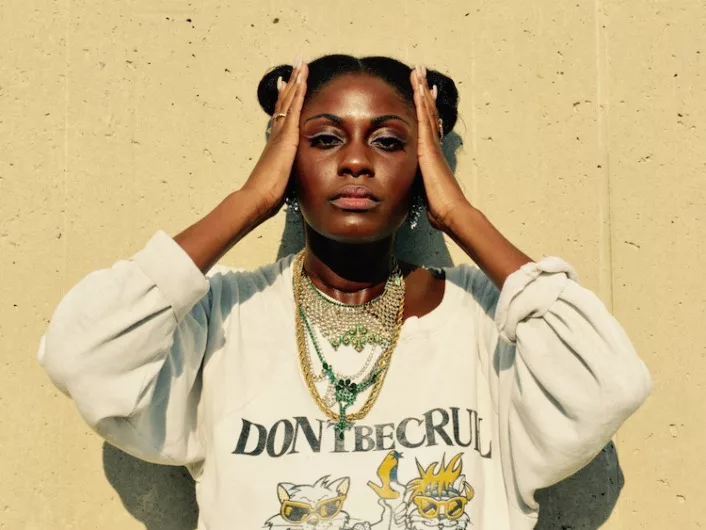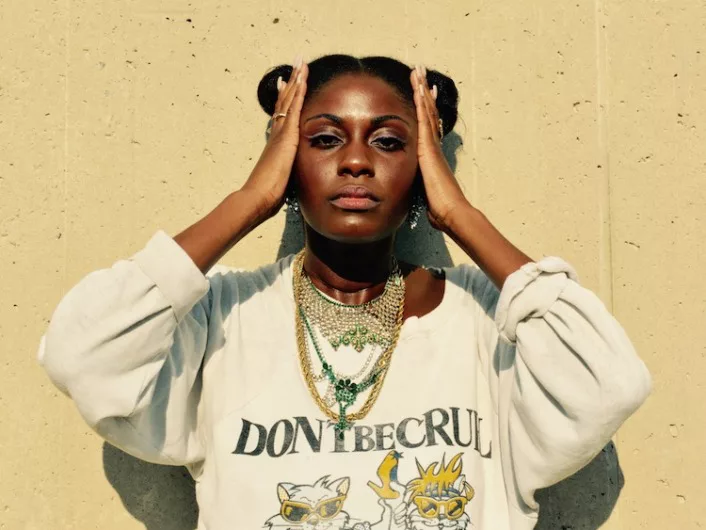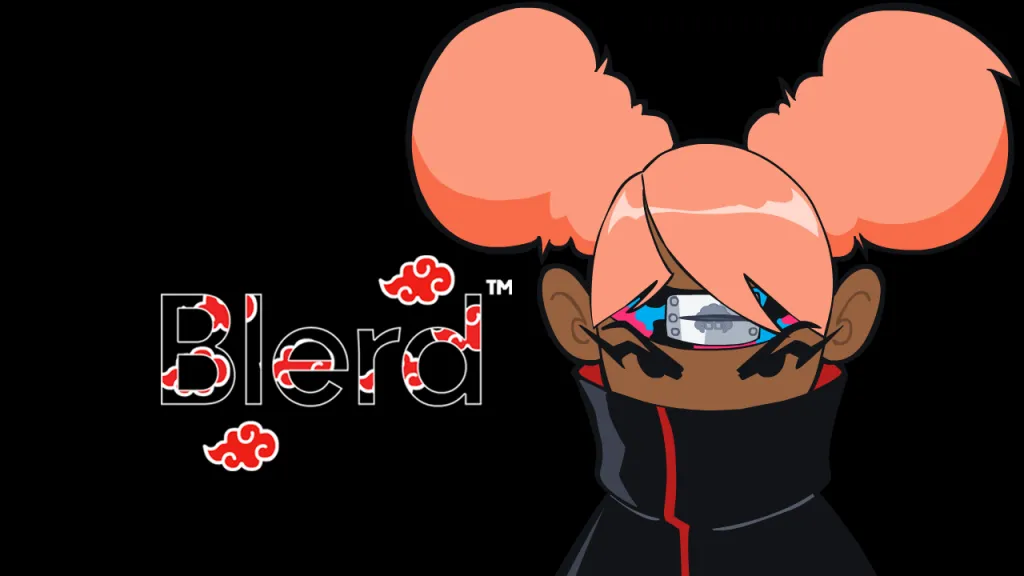 Sammus
Another nerdcore rapper, Sammus' name is a nod to the classic Nintendo character Samus Aran (Super Metroid on SNES is one of the GOAT games by the way). We got a chance to meet her at Blerdcon 2019 and she is not only talented but very personable as well. Check out her music on Spotify here.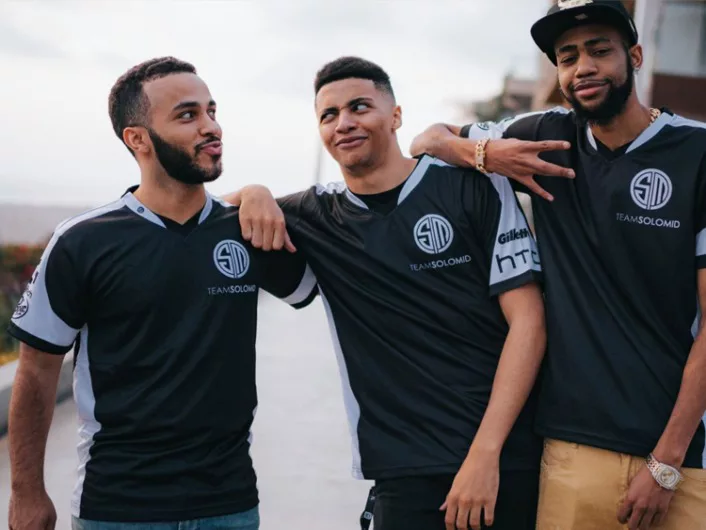 TSM – Hamlinz, Myth, and Daequan
Hamlinz, Myth, and Daequan (left to right) are three of the premier streamers for TSM (Team Solomid), one of the largest esports organizations worldwide. They have each have millions of followers due to their skill level, personality, and comedy on their channels. You can subscribe to their channels on twitch at Hamlinz, Myth, Daequan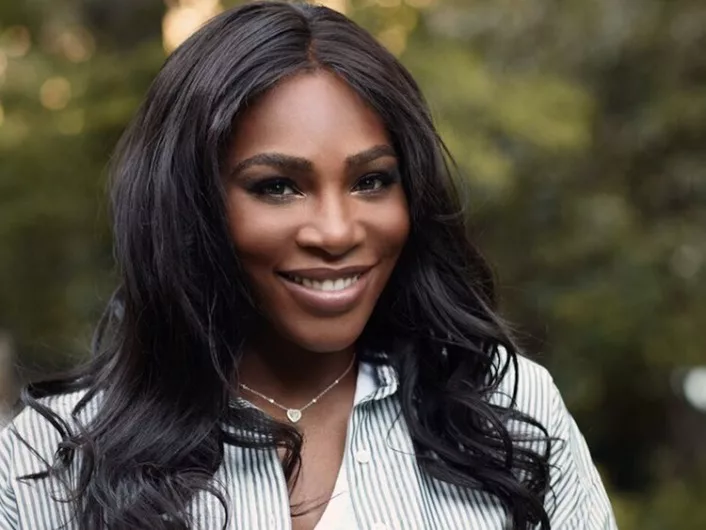 Serena Williams
Serena Williams is one of the best tennis players ever, and yes athletes can be blerds too. Serena Williams has provided voice acting in Avatar: The Last Airbender, made an appearance in video game movie Pixels, and has even appeared in an Overwatch League promo. She is married to one of the biggest nerds in the world, Alexis Ohanian, co-founder of Reddit.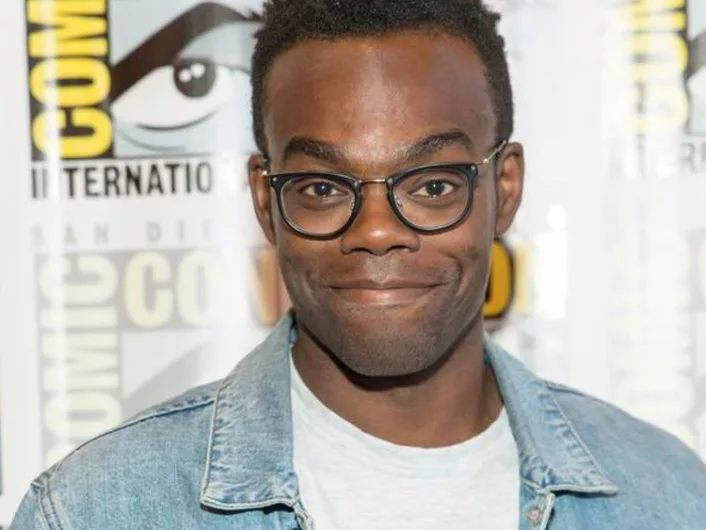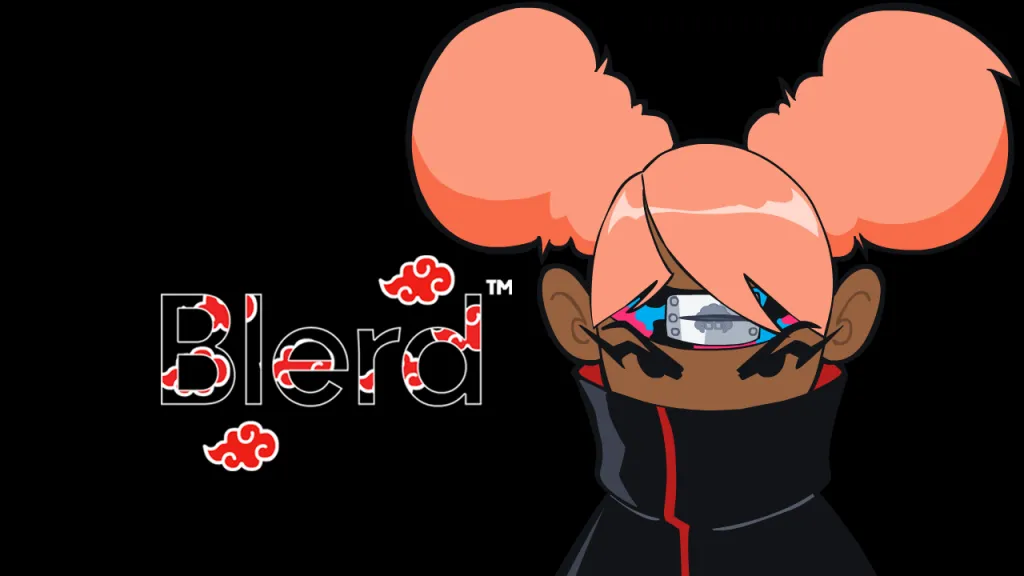 William Jackson Harper
William Jackson Harper is probably best known as the character Chidi from The Good Place. He is a talented actor and has most recently starred in Midsommar. He has been quoted as saying "I'm a black nerd – a blerd!" Check out his Twitter here.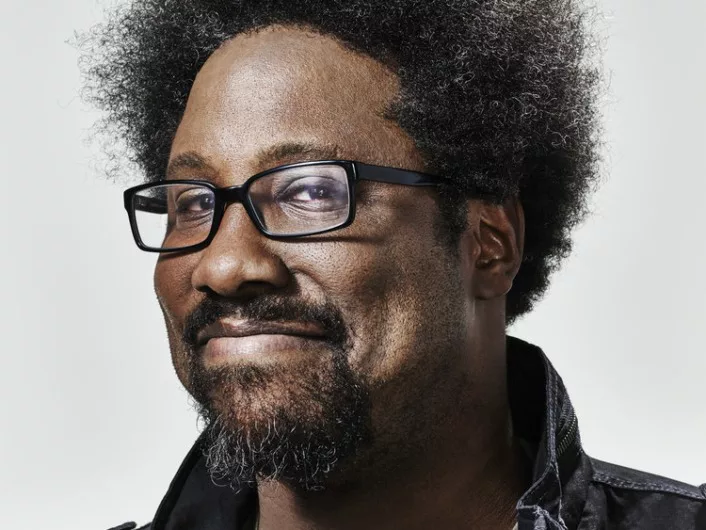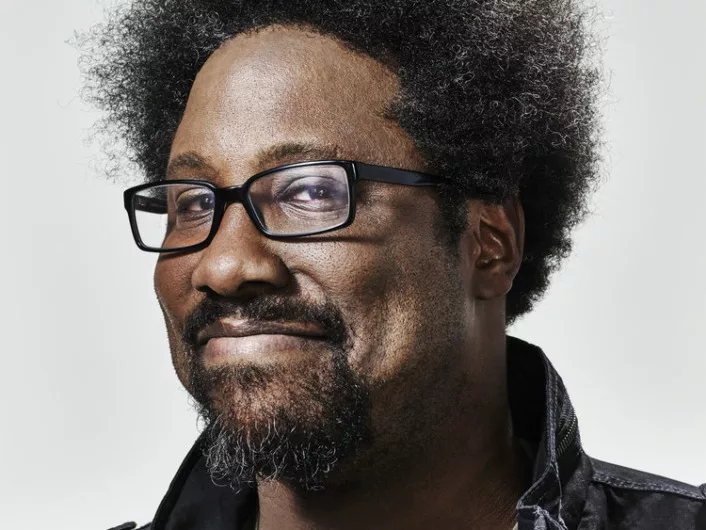 W. Kamau Bell
W. Kamau Bell is the quintessential blerd. He is a talented comedian that often weaves sociopolitical themes into his comedy. Bell was the executive producer of the Emmy Award winning docu-series United Shades of America with W. Kamau Bell. His Netflix exclusive comedy special describes the blerd experience well and he even wrote a book titled: The Awkward Thoughts of W. Kamau Bell: Tales of a 6′ 4″, African American, Heterosexual, Cisgender, Left-Leaning, Asthmatic, Black and Proud Blerd, Mama's Boy, Dad, and Stand-Up Comedian.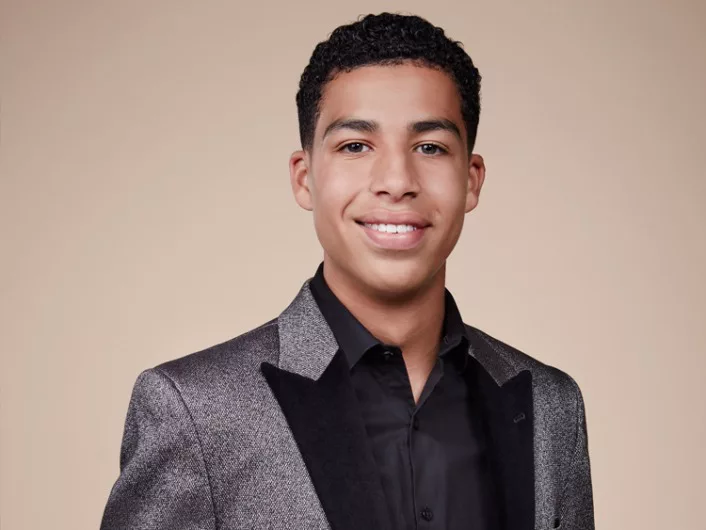 Marcus Scribner
Marcus Scribner is an up and coming blerd actor and comedian. You probably recognize him most from the smash hit series Black-ish as Andre Johnson Jr. Marcus also voiced Bow in the popular nerd Netflix series, She-Ra and the Princesses of Power. One of his highlight blerd moments was playing in the Fortnite celebrity E3 tournament with partner Darkness429.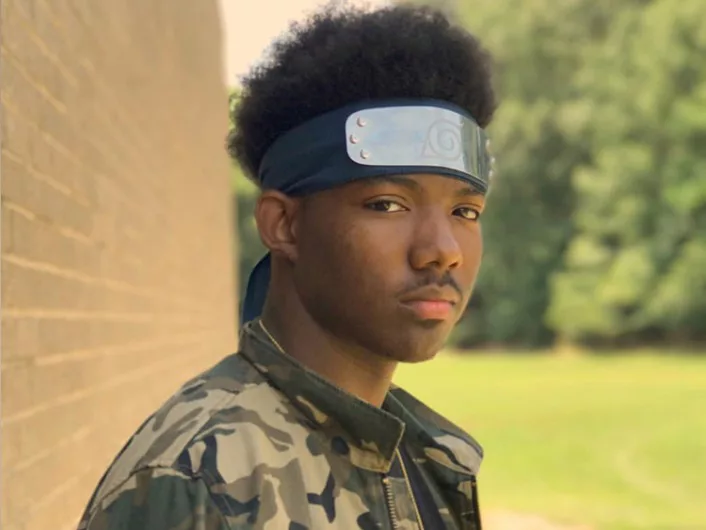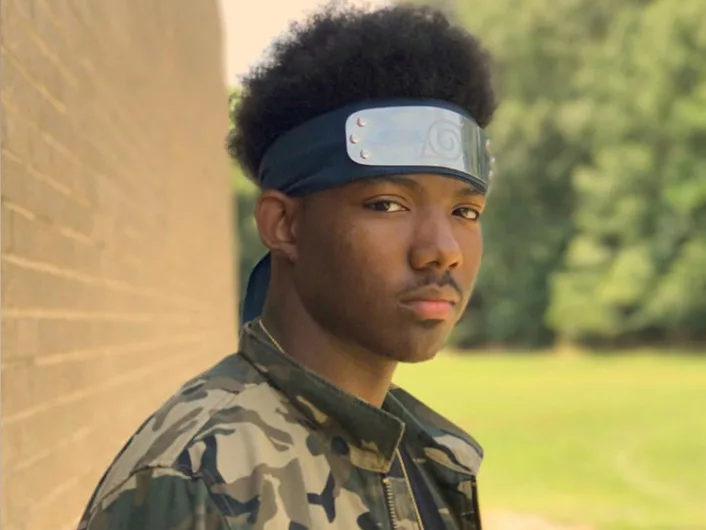 King Vader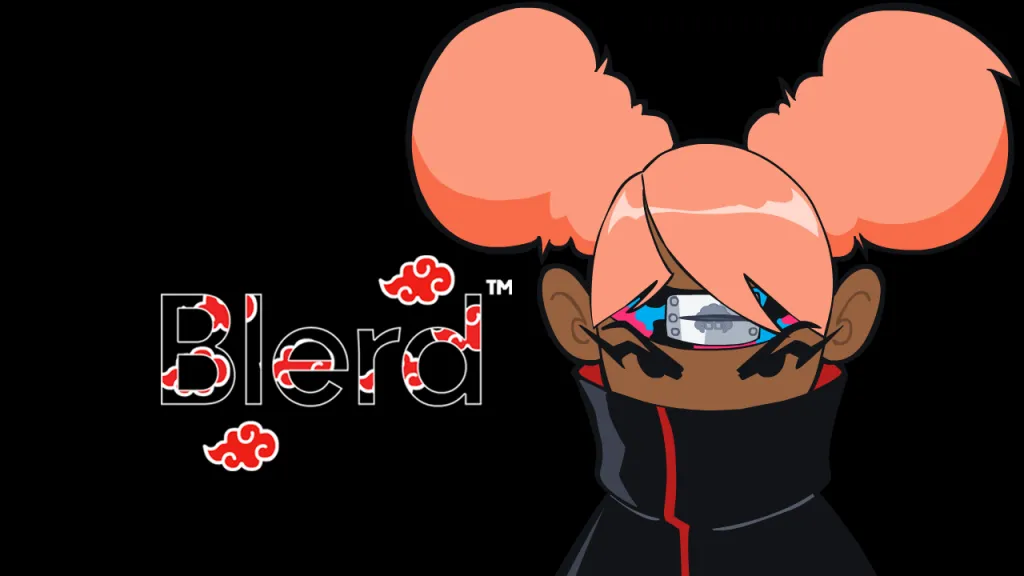 King Vader is a YouTuber who is best known for creating short films, comedy, dance sequences, and skits that feature nerd themes. He has over 1.7 million followers on his channel currently. You can probably tell King Vader is a hardcore blerd by the way he sports the Naruto headband. Make sure to subscribe to his YouTube channel here.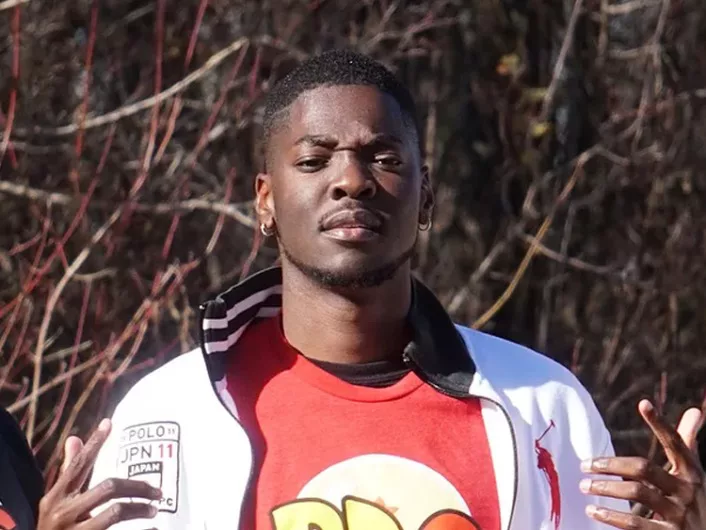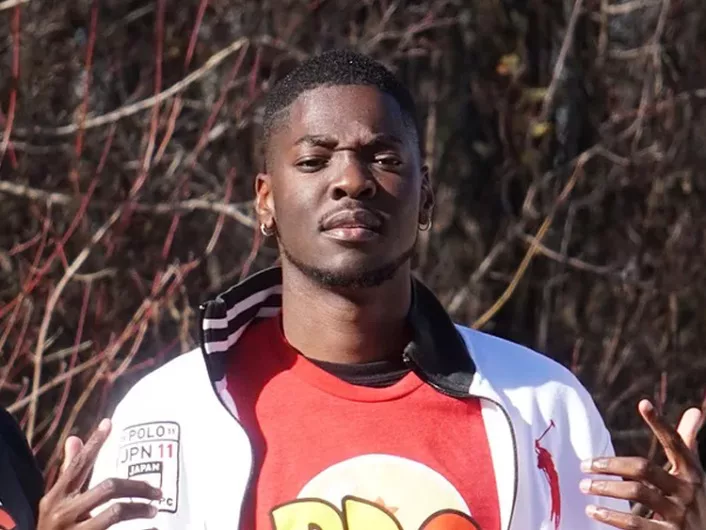 Mark Phillips
Mark Phillips is primarily known for his YouTube channel with the RDCWorld1 team. The channel does short films, skits, and vlogs primarily based on anime. Their channel has over 2 Million subscribers propelled by popular videos "When People Take Anime Too Far" and "The Black Avengers" Make sure to subscribe to the RDCWorld1 channel here.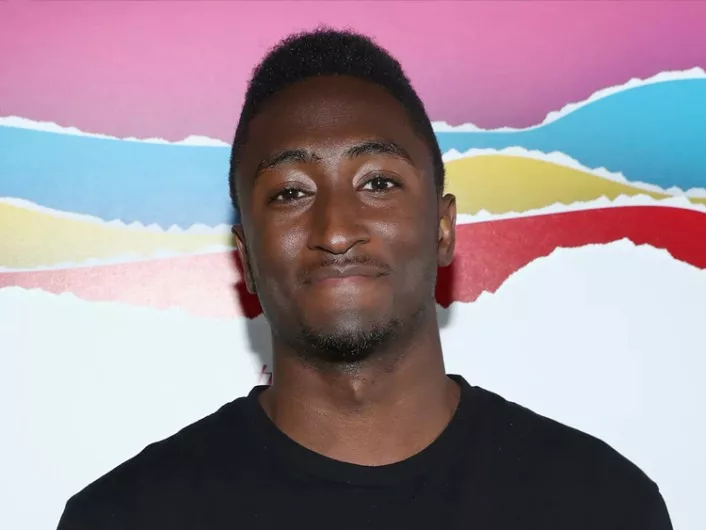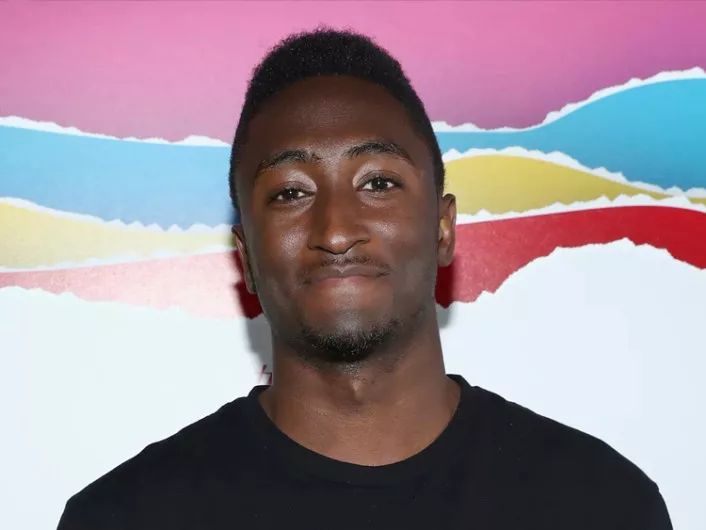 Marques Brownlee
Marques Brownlee aka MKBHD is one of the most popular YouTubers and tech reviewers ever. His channel boasts over 9 million subscribers. MKBHD's popularity grew to his subject matter expertise, quality of his videos, and fun natured approach to technology. If you ever need some technology advice, make sure to check out his channel here.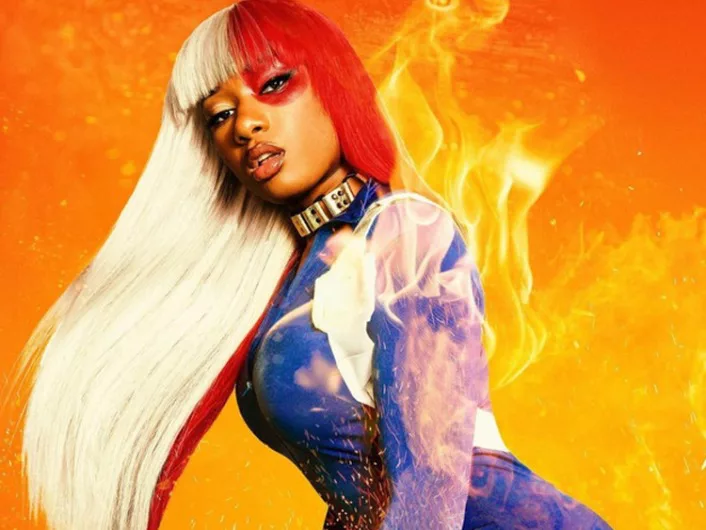 Megan thee Stallion
Megan Thee Stallion is a rapper, singer and songwriter credited with coming up with the viral catchphrase "hot girl summer" and most recently "hot nerd fall ." Her cosplay of Todoroki from My Hero Academia in Paper Magazine was extremely well received by the blerd community. However, it did bring up conversations of gatekeeping in the blerd/nerd community as her "authenticity" was questioned. Everyone should be welcomed in nerd culture and this is why inclusion matters. Check out Megan Thee Stallion on Spotify here.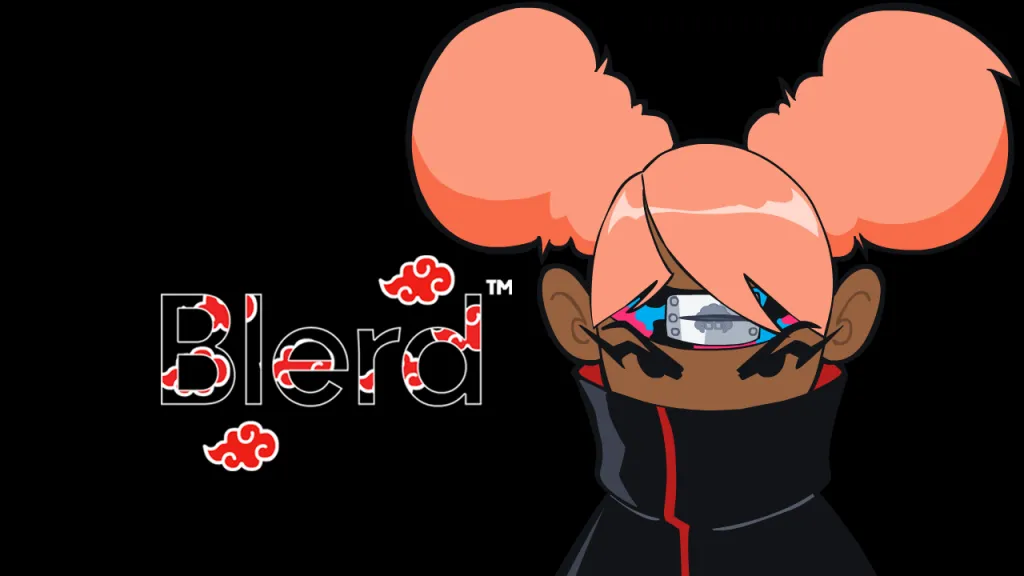 "I'm a black nerd and that was illegal until 2003,"

Donald Glover via CNN
Blerds Love:
Video Games
Comics & Graphic Novels
Anime
Nerdy Movies
Technology
Cosplay
Nerd Conventions
More Specifically Blerds Love: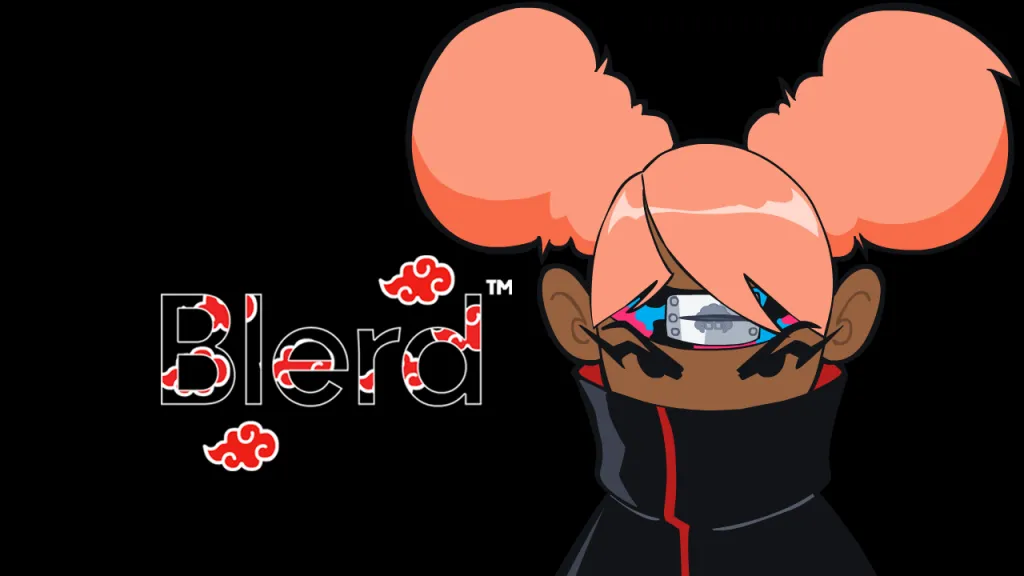 Blerd Sites and Resources:
*last updated December 06, 2021
References:
The Rise Of The Black Nerd in Pop Culture
10 Of The Greatest Black TV Nerds of All Time
15 Of TV's Favorite Black Nerds
The Coolest Black Nerds You Know
The Greatest Black Nerds In Television
10 Experiences Every Black Nerd Can Relate To
The intersection of both Black and nerd culture is more apparent than ever with the influx of notable Black Gamers, Black Cosplayers, Black Techies, and Black Anime fans. There are so many blerds that it is hard to cover everything. What did I miss? Let me know in the comments.
Like Blerd content like this? Support Blerd by purchasing a Blerd T-Shirt in The Blerd Shop