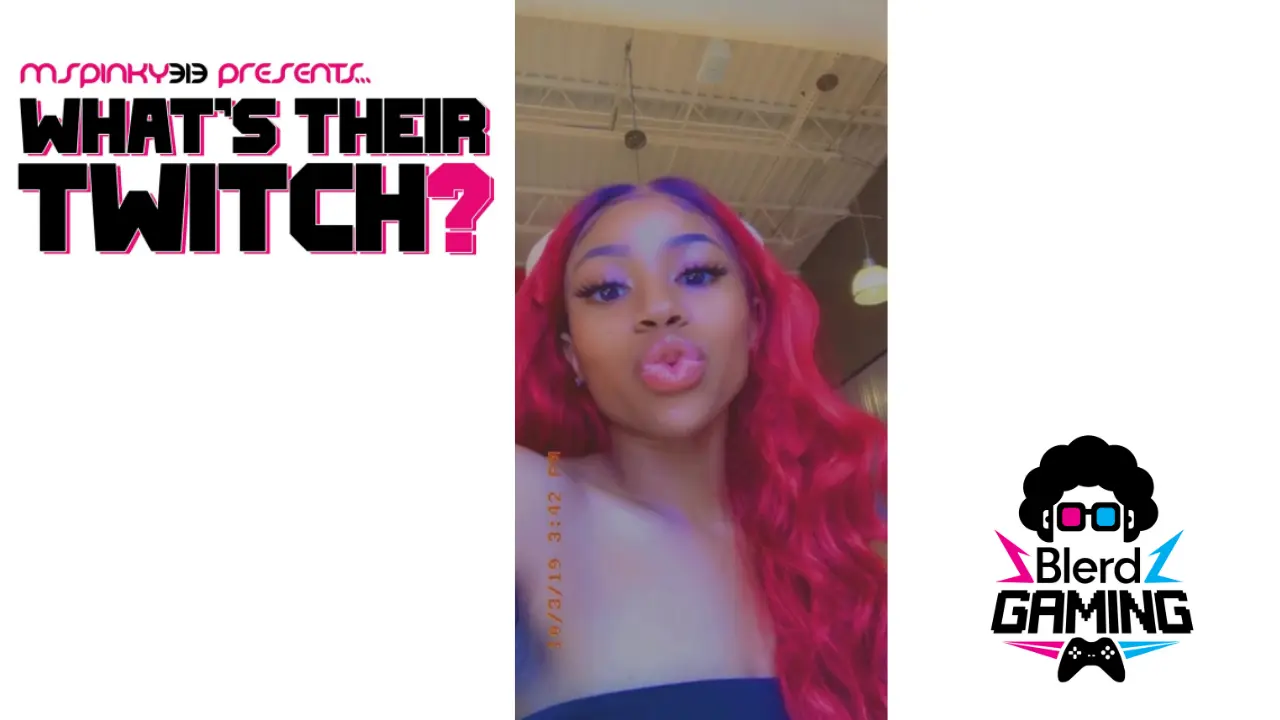 What's Their Twitch – BigB
What's Their Twitch – BigB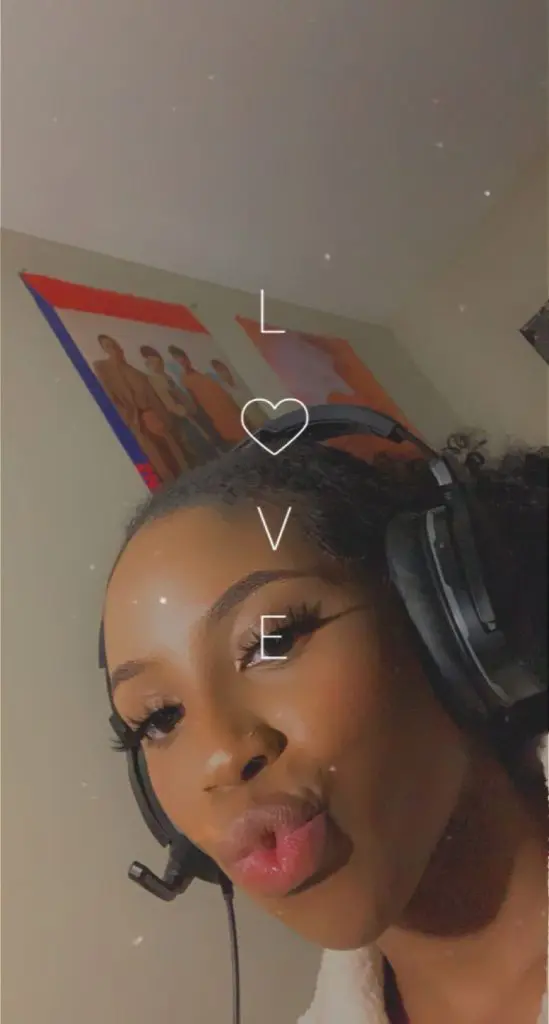 Hey Blerd Fam, hey! If you didn't know, Twitch is the platform for everything gaming
related and creativity. You can find some of the biggest names in the gaming community there. I wanted to create a spotlight for growing Twitch streamers that I know you will enjoy.

Today, I want to introduce to you BigB! She's a simmer and loves creating her own scenes. I wanted to share her story with you. So "What's Their Twitch?", you can find BigB at www.twitch.tv/bigbtv__. She streams in the evenings, make sure you are following her on social media for the announcement.
Follow BigB on her social media, Twitter: https://twitter.com/bigbprodigyTV
Youtube: https://www.youtube.com/channel/UCFcaBRyaWXtRlFxPa4pXc3Q.
Round 1:
Give us an introduction to who you are and the in and outs of your broadcast.
Share with the class about your Twitch channel and your community.

● I go by the nickname BIG B because I'm often told that I have a big personality for such a little person. Due to the pandemic, like most, I started getting into things I never really had much time to do before like writing and creating videos. I started my YouTube channel in December 2019 and gradually made a small following and in that, I was introduced to Twitch.

Twitch is all about games and creativity. What type of content do you stream on your
channel?

● On my Twitch channel, you can mainly find me playing Sims 4, in CAS creating a character or building sets for a future scene. However as I continue to grow and acquire more games, I've become a bit of a variety streamer. I love story-driven games where the choices are yours the most. Sometimes you might even catch me doing some makeup from time to time.

What made you start this journey in streaming and when did you start?

● What made me start this journey was my small group of Black internet friends. I always had fun in their streams; so I figured I could start my own channel. Due to the pandemic and not really having friends around where I am currently at. I really did find comfort in Twitch as it is a place where I've met so many great people. I started streaming at the end of September 2019 and quickly hit Affiliate after three streams. I feel like that just shows you how real the love was!

What are some of the issues and challenges that you've faced on Twitch and how did you
overcome them?

● This is going to sound weird to say but I never really faced any serious and/or challenging things when starting on Twitch. Yes, there are a few oddballs that find their way into my chat but I have great mods that take care of things. If I ever had any questions about anything, I had numerous friends and resources to help me out and I am so appreciative of them.

What are some of the resources and support that you use, that's out there for creating a
broadcast on Twitch?

● To make overlays, I utilize Canva. For my alerts, I make my own gifs which I use Filmora Wondershare9 to create.

Blerd is all things nerd and geek through a people of color cultural lens. What makes you
a blerd?

● Growing up, my blackness would get questioned for liking certain things others found "odd" for a Black person to like. For example, anime, manga, kpop, kdramas and things of the like. However now, more people are open to such things but back then I used get told that I was an oreo or I wanted to be "Chinese". I've come to learn not to care what others have to say about me. I am very content to know that I am a pretty open-minded individual and I'm never scared to try new things.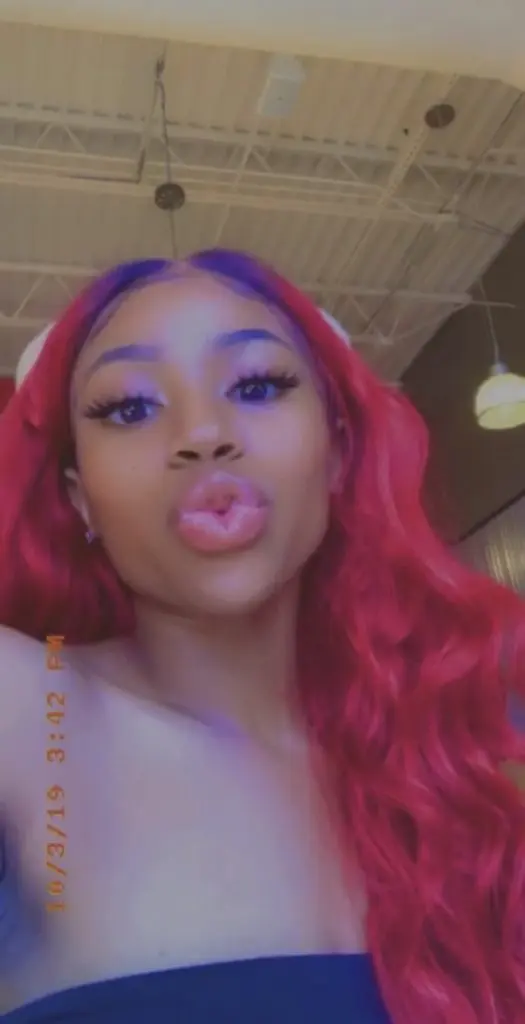 Round 2:

You've only been given 3 games to play for the rest of your life, what are you playing and
why?

● The Sims 2, The Sims 4, and Manga Fighter. For the sims 2 and 4, they'd definitely be creative outlets for me as the possibilities are endless in both games. Although discontinued, Manga Fighter was a really fun third-person shooter game that I played when I was much younger. I feel like it would be a good stress-reliever in a way.
Which video game character is bae?

● Such a hard question since there are so many… but if I had to say: I really like Angel from my Youtube series, The Fashion Klub. He has the face of an F-boy but he's a super sweet, shy guy.

What's a game that you absolutely hate but everyone else might like?
● I wouldn't say I hate this game, but I honestly could never get into it because of the graphics and I'm BIG on graphics… Minecraft.

Your favorite person is making your favorite dish, who is it and what is it?

● I've come to really enjoy Korean BBQ. I've gone to a Korean BBQ place with my father before and it was an enjoyable time.

Round 3 Final Boss Battle:

Playstation or Xbox?
Playstation

Pepsi or Coke?
Sprite, I don't drink dark sodas.

Night or day?
Night

Summer or Winter?
Winter

Cat or dog?
Cat

Nickelodeon or Cartoon Network?
Cartoon Network

Fresh Prince or Martin?
Martin

McDonald's or Burger King?
Whataburger lol.

Super Mario or Sonic?
Sonic