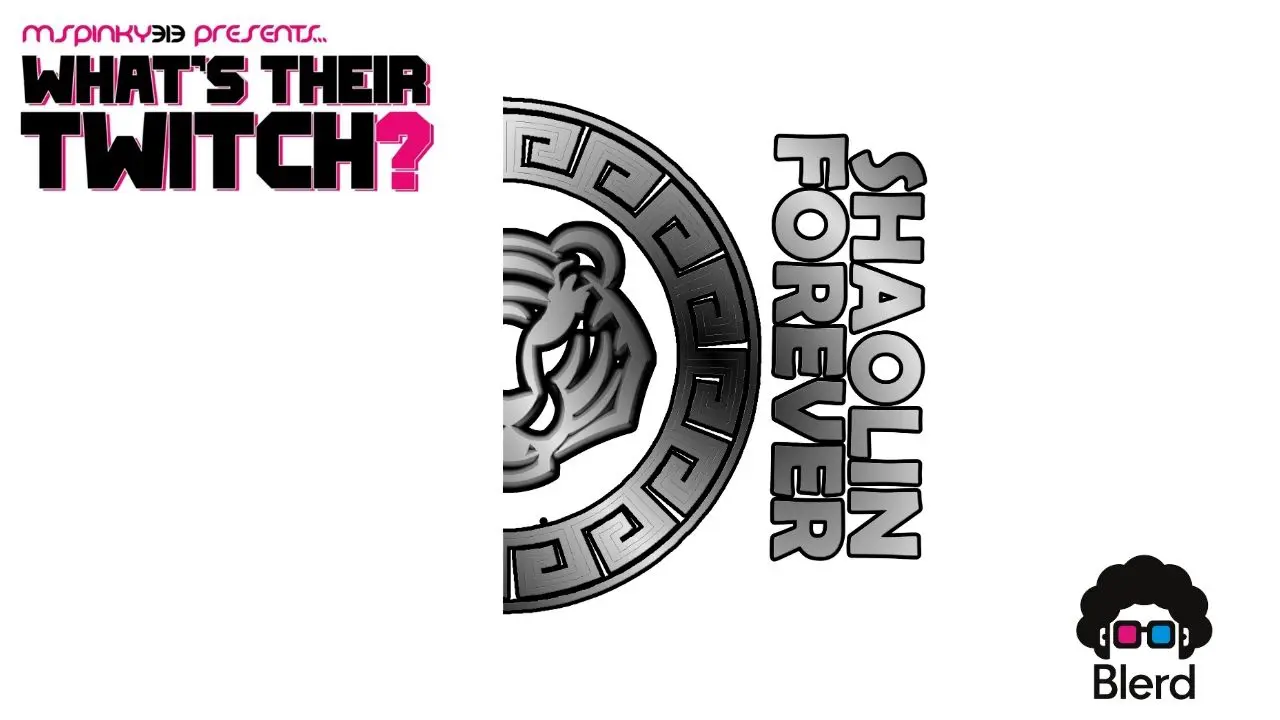 What's Their Twitch RockJonesDaShaolin
Hey Blerd Fam, hey! If you didn't know, Twitch is the platform for everything gaming-related and creativity. You can find some of the biggest names in the gaming community there. I wanted to create a spotlight for growing Twitch streamers that I know you will enjoy.
Up next, I want to introduce you to RockJonesDaShaolin! He plays a lot of different games from Bladed Fury, Mortal Kombat 11, Super Smash Bros, and Animal Crossing just to name a few. I wanted to share his story with you. So "What's Their Twitch?", you can find RockJonesDaShaolin at www.twitch.tv/RockJonesDaShaolin. He streams Sundays, Tuesdays, Thursdays, and Saturdays starting at 9:00 pm EST. Follow RockJonesDaShaolin on his social media, Twitter @RJonesDaShaolin
Round 1:
Give us an introduction to who you are and the in and outs of your broadcast. Share with the class about your Twitch channel and your community.
Sup peoples. The name's Rock Jones… Also known as Da Shaolin, The Siberian Tiger, and The Kaiju of Calamity. My community is like a cookout with card games, full of people who eat food, talk ish, crack jokes, laugh, and play a bunch of competitive games. It's wild, unfiltered, and most of all, loyal to each other and welcoming to those new. As I tell my new people "Welcome to Da Shaolin Temple, take your shoes off at the door, and don't get mud on my carpet! Peace, Love, and don't get arrested!"
Twitch is all about games and creativity. What type of content do you stream on your channel?
Call of Duty, Mortal Kombat, Street Fighter, Smash Bros., and Mario Kart. I also do occasional story-based games during my morning streams, but at night it's usually the warriors out to play.
What made you start this journey in streaming and when did you start?
April 13, 2017. Everyone used to watch me play video games ever since I was 4. I've always had a comedic and animated way of gaming, and I knew I wanted to do it on a grander scale to entertain the people, twice as much now that we're in a pandemic. Everyone needs a smile, and I want to bring that to as many people as possible.
What are some of the issues and challenges that you've faced on Twitch and how did you overcome them?
Standing out confidently. I came in and seen a lot of people who were calm gamers, very pretty gamers, friendly all the time gamers. I went that route and it wasn't me at all. I was afraid that my "fearless fighter, no holds barred" style approach wasn't gonna be received well. I dared to be different. Completely different from the rest. Not trying to fit a mold, but to stand out as "The Bernie Mac" of Gaming.
What are some of the resources and support that you use, that's out there for creating a broadcast on Twitch?
Adobe Creation Suite. I went to school for radio & TV broadcasting, with a minor in graphics design and broadcast journalism. I took all of my graphics training to do cutting-edge layouts for my channel, trailers, and advertising.
Blerd is all things nerd and geek through a people of color culture lens. What makes you a blerd?
I dive headfirst into everything comics, games, tech, and music. Can talk about it for hours on end. Shoot, my shirt catalog is FULL of game-themed tees (Definitely shown all throughout my channel, lol), and I also am a PRRRROUD Suntan Shaolin. The Sweetest of the Soul Brothers and an unofficial graduate of the Wu-Tang Academy.
Round 2:
You've only been given 3 games to play for the rest of your life, what are you playing and why?
1. Zelda: Link to the Past. The first game that I ever owned and started my passion from gaming.
2. Street Fighter 4: That's when my journey to be an above-average fighting game player really took off.
3. Halo. Where my love for First Person Shooters came from.
Which video game character is bae?
Urbosa from Breath of the Wild, and Ashe from Overwatch *Purrs*
What's a game that you absolutely hate but everyone else might like?
The Legend of Zelda: Skyward Sword! I thought that game was fantastic, and 80% of the people I know DESPISE that game! lol
Your favorite person is making your favorite dish, who is it and what is it?
My cousins in Texas is making pizza! Pizza is my strong kryptonite and my cousins are my superheroes.
If you could be any superhero who would it be and why?
Iron Man. I'm a tech nerd at heart, and he builds suit in a nice cave with a talking robot.
Round 3 Final Boss Battle:
-Playstation or Xbox?
Nintendo. lol, but Xbox is a strong 2nd. I still have all of them though.
-Pepsi or Coke?
Coca-Cola. Pepsi is sugar water with color.
-Night or day?
Night, twice as much when the stars are out.
-Summer or Winter?
Winter. Love the snow and boots!
-Cat or dog?
Cats. I love pretty little kittens. So heartwarming!
-Nickelodeon or Cartoon Network?
Cartoon Network. Johnny Bravo and Power puff Girls for the win.
-Fresh Prince or Martin?
Martin. I'm from Detroit! That show is a staple. Plus, my middle school was on an episode. (Shoutout to Durfee! Bulldog Pride!)
-McDonald's or Burger King?
Burger King. They have the Spicy Nuggets!
-Super Mario or Sonic?
Super Mario all day! I'll always be a Nintendo baby at heart, and I'm beefing with Sega until I get a new Jet Set Radio! lol