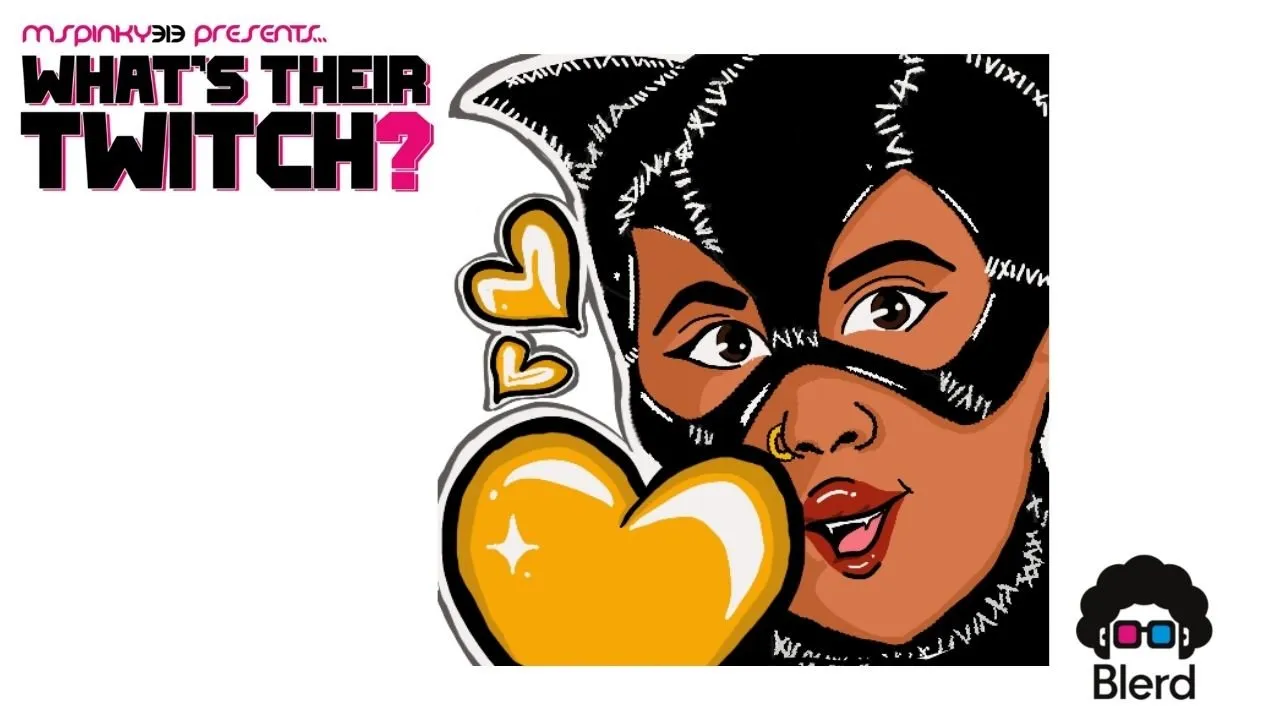 What's their Twitch WeirdlingGames
Hey Blerd Fam, hey! If you didn't know, Twitch is the platform for everything gaming-related and creativity. You can find some of the biggest names in the gaming community there. I wanted to create a spotlight for growing Twitch streamers that I know you will enjoy.
Up next, I want to introduce you to WeirdlingGames. WeirdlingGames is a variety streamer. So "What's Their Twitch?", You can find WeirdlingGames on Twitch at twitch.tv/weirdlinggames Mon. Wed. Thrus 12AM-2AM Sat-Sun 8PM-12AM. On Instagram at www.instagram.com/WeirdlingGames, YouTube at www.youtube.com/WeirdlingGames and Facebook www.facebook.com/WeirdlingGames
Round 1:
Give us an introduction to who you are and the in and outs about your broadcast.
I am a 16hr workaholic who has likes to use gaming as a way to relax after a long day. I play mostly "lofi" games like The Sims and Stardew Valley that don't require too much thought or rage-induced glory. I have two cats, Juliet and Athena, who appear often on stream to the delight of the chat.
Share with the class about your Twitch channel and your community.
My channel is very much focused on relaxation and chat conversations. The world can be rather chaotic at times so I like to provide a space where people can get comfortable and talk about anything. We do not promote self hate but focus on self improvement and self love. Sometimes we can be petty but that's all in good fun! At the end of the day, my community is most important and the game comes last.
Twitch is all about games and creativity. What type of content do you stream on your channel?
I mostly stream The Sims detailing character creation, custom builds, and random gameplay. I'm determined to finish a legacy challenge but we will see how that goes (lol)! I also started streaming Stardew Valley because it is addicting and I wanted to share that addiction with my community. There are random occasions when I stream GTA because I just want to cause chaos. To end the each stream, we focus on a nightly routine where I do my 10 step Korean skincare and read the chat 18th century love letters before we raid into other channels.
What made you start this journey in streaming and when did you start?
I was originally a YouTuber focusing on Sims 4 building but I quickly realized I wasn't reaching my community the way I wanted to. I wanted a closer connection and dialogue with people of the same interests. I had been watching others on Twitch for a while and I thought randomly that this is something I could do. So in August 2020 after countless YouTube tutorials, Amazon purchase, and self doubt, I finally started.
What are some of the issues and challenges that you've faced on Twitch and how did you overcome them?
The largest hurdle was myself honestly. I would just overthink my situation from if people would watch, what would I say during dead air, and how I would interact when people did show up to my stream. I am a natural introvert so talking on purpose is foreign to me. But after finally saying F* this and pressing "Live," those fears slightly went away.
What are some of the resources and support that you use, that's out there for creating a broadcast on Twitch?
I love knowledge! The more information, the better for me. I would literally watch whatever tutorial I could find on the internet and when I couldn't find a solution, I would tinder on my own. I use Streamlabs for broadcasting, Canva for all of my scenes, and Procreate for my emotes.
Blerd is all things nerd and geek through a people of color culture lens. What makes you a blerd? I
like to say to the youngins that I was a blerd before it was cool! I have always been into more of the artistic and geeky side of life since I was a child. From anime/manga to paranormal fiction, I surrounded myself with things not typically associated with the Black community at the time. It warms my heart that this generation can be so open with their likes of geeky culture without the stigma of being labelled as non-black or weird. The reason why my name is Weirdling is because I was called weird for most of my life due my interests. So it is exciting to following have a community where I can share my love for geeky things with!
Round 2:
You've only been given 3 games to play for the rest of your life, what are you playing and why?
Any game that allows me to have an open world, customization, and no end point that make pretty happy for the rest of my life. Right now that would be The Sims, Stardew Valley, and maybe GTA.
Which video game character is bae?
I used to have the largest crush on Sephiroth growing up. Something about silver haired bad boys that just does it for me.
What's a game that you absolutely hate but everyone else might like?
2K but that's because I'm not a sports gamer so… le shrug
Your favorite person is making your favorite dish, who is it and what is it?
It would probably would have to be Adam Richman making fried chicken because I know both the conversation and food would be specular!
If you could be any superhero who would it be and why?
Oh, this is a tough question. *nervous laughs* but I would say Xena Warrior Princess because she literally didn't take shit from anyone, loved her people fiercely, and made her own rules. All the things I am in life. She also wasn't a one dimensional character. She struggled with hard decisions and wasn't always right. I like that she had flaws.
Round 3 Final Boss Battle:
Playstation or Xbox?
Playstation out of nostalgic loyalty
Pepsi or Coke?
Coke. Duh.
Night or day?
Night because what is sleep?
Summer or Winter?
Winter. My fashion sense is top tier when it's cold!
Cat or dog?
Cat. But I would give my left kidney for a loveable Husky or Samoyed!
Nickelodeon or Cartoon Network?
Now Pinky… this is just cruel! But Cartoon Network because of Toonami and Adult Swim! Forgive me, Spongebob!
Fresh Prince or Martin?
*laughs nervously* Please don't kill me but I haven't watched either… *runs away*
McDonald's or Burger King?
McDonald's now that I am older. When I was younger, I was all about the King. I had so many crowns!